Privilege and Credibility: On the Muddled Message of 'Barbarian'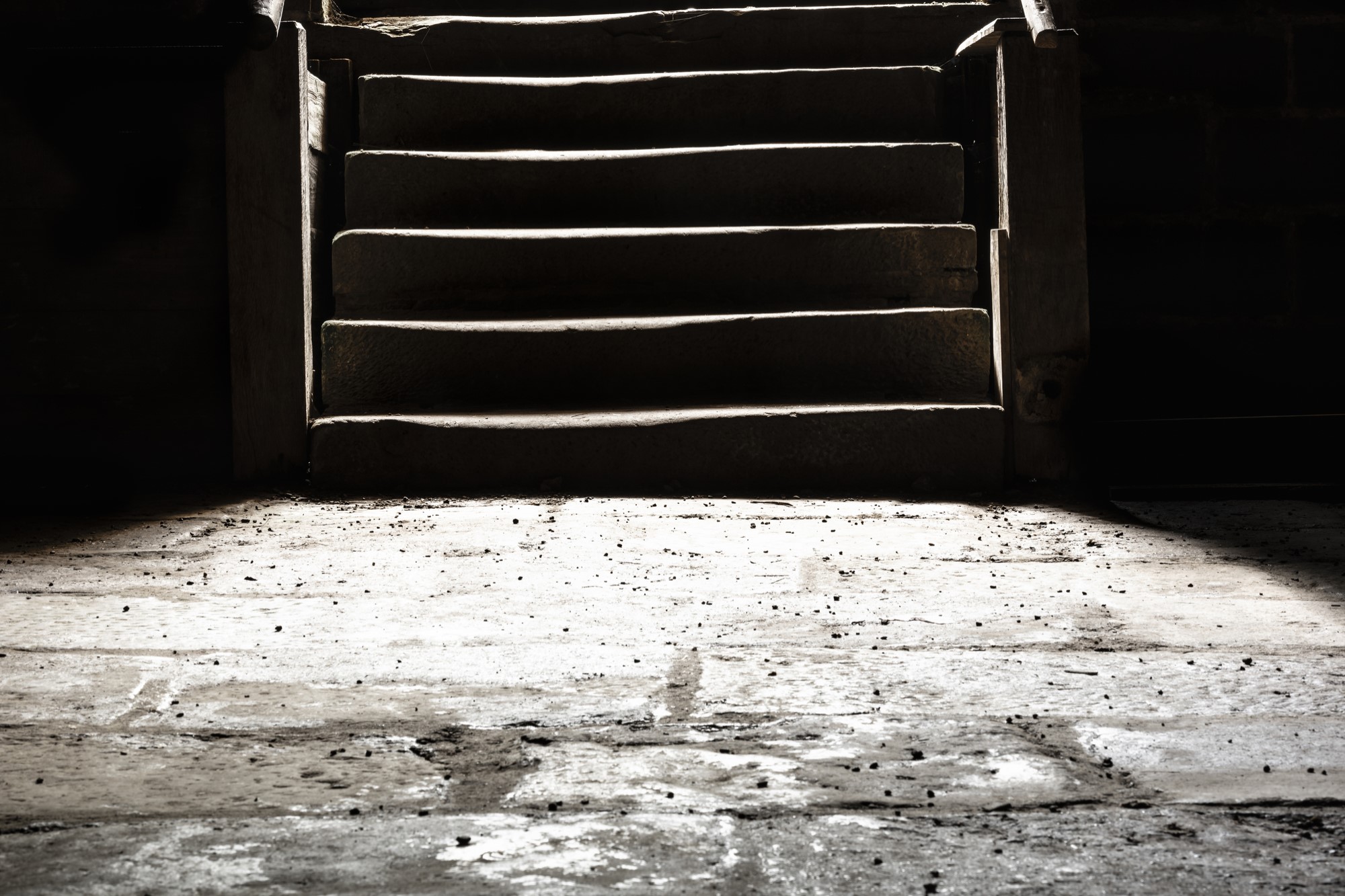 Although I avoid mentioning its largest twists, this column contains spoilers for some of "Barbarian"'s plot. Most recommend seeing the movie blind, so consider watching first before reading.
Barbarian may have been the biggest surprise horror hit of 2022. Against a budget of $4.5 million, the film earned over $45 million at the box office. The film marks writer and director Zach Cregger's solo debut. He is known previously for his work with sketch comedy group the Whitest Kids U Know and for co-writing, co-directing, and starring in Miss March, a critical and commercial failure.  Barbarian also received high praise from critics. However, audience reactions seem more polarized. Out of 1022 ratings on Google, the film has an average score of 3.4 out of 5, with a majority of reviews at either 5 or 1 stars.
Horror often involves a split between what the film is ostensibly about and what it is metaphorically about. The monsters or killers we see on our scenes may be indirect ways of getting us to think about horrors in our actual world.
This is common with classics in the genre. The original Texas Chainsaw Massacre, a film literally about a family of cannibals in rural Texas killing a group of lost teenagers, is described by director Tobey Hooper as "being about meat" and is listed by PETA as an example of animal rights cinema. Night of the Living Dead, regarded as the first film to depict zombies as we now know them, is now viewed as offering commentary on race in the United States, even though this was not intended by director George A. Romero. Contemporary horror offers have no shortage of metaphorical content. One of my favorite horror films of recent years, Hereditary, tells a story about a family dealing with a devil worshiping cult. But its themes deal with mental illness, generational trauma, and other horrors we may inherit from our families. The Witch literally depicts a family in the colonial New England wilderness turning against one each other and dying one by one due to the influence of a witch. Yet it seems to tell a larger story about religiosity, isolation, paranoia, and community.
So, what is Barbarian literally about? The film opens with a young woman, Tess, arriving in town for a job interview at a house she had booked through AirBnB. However, she finds the house occupied. This other guest, Keith, has apparently also booked a stay. The house, residing in an abandoned Detroit neighborhood, hides some dangerous and horrific secrets. As the film progresses, Tess unearths these secrets.
But what is Barbarian really about? One theme emerges from the get-go. Tess is reluctant to enter the house after finding Keith there. When she enters to use the bathroom, she asks Keith if he could bring up proof of his reservation. Keith responds sarcastically, stating that she must want him to prove he's not just a squatter. Later, Keith, trying to be hospitable, offers Tess something to drink while she searches for hotels. She turns down his offer, but he prepares her tea in the kitchen. Tess does not touch the tea.
Tess' default posture towards men throughout the film is defensive. Her immediate reaction in a new situation is to imagine ways in which her environment or the people within it may threaten her, and how she can best defend herself against these threats. Her behavior reflects the reality faced by women.
The phrase "rape culture" was coined by feminists to describe a society where rape and sexual violence are somewhat normalized. There are many signs of rape culture, which include women having to live in fear of, and take defensive measures against, sexual violence. Men, for instance, may think nothing of walking to their car in an unlit parking lot after a late night at work. But, for women, this situation calls for an almost ritualistic check-list of defensive measures – scan for the exits and spots where someone may be hiding, have your keys in your hand, maybe in a hammer grip, stay on the phone with a friend or loved one so someone knows your whereabouts, or maybe even pre-dial 911 and press call if a stranger approaches you.
This reality is reflected in the differences in behavior of Barbarian's male and female characters. When Tess first uncovers one of the house's secrets, she quips "Nope!" and walks away, only returning after carefully and cleverly reducing the potential threat. However, when Tess describes this secret of the house to Keith, he is incredulous, failing to see why she would be disturbed. He later trots headlong into danger. The owner of the house, another male character, is incredibly excited to find its secrets – it's free real estate! – and gleefully proceeds to measure the square footage of the area despite passing numerous warning signs along the way. Throughout the movie men ultimately fail to notice potential threats, and this leads to their downfall. But in doing so, they continually put Tess in harm's way.
Barbarian also deals with issues of epistemic injustice. This occurs when someone wrongs another for failing to consider her as a potential source of knowledge. In one scene, after escaping from the horror in the basement, Tess is finally able to call the police. After they arrive, the officers are dismissive and incredulous towards her – she is dirty, haggard, excited, admits to not living in the area, lacks any proof of her identity, and lacks any way to prove that she ought to be in the house she is asking them to enter. They refuse to examine the house, prepare to leave, and accuse Tess of being high or drunk when she becomes angry.
This failure of the police officers to trust Tess may be seen as an instance of what Miranda Fricker calls "testimonial injustice." Epistemic injustices of this sort occur when, due to biases, one fails to accept the testimony of others as credible.
The officers, seeing Tess's physical condition and her location in a bad neighborhood, assume that she should not be believed. While drug use or mental instability would explain her condition, her testimony being accurate has equal explanatory power. Hence, by assuming the worst and not taking her testimony seriously, the officers treat Tess unjustly by refusing to recognize her as a credible bearer of knowledge.
Tess herself arguably commits testimonial injustice, though her conduct seem much more defensible. After a job interview where her prospective employer strongly cautions her against staying in that neighborhood, she returns to the rental home. As leaving her car to enter the house, a man apparently experiencing homelessness runs toward her screaming that she needs to leave. Tess, in a panic, narrowly manages to enter the house before he reaches the porch and locks the door. The man then proceeds to repeatedly bang his fists on the door, still shouting, before eventually departing.
This stranger was right – had Tess gotten in her car and left at that point, the story would have ended with her remaining unscathed. But she seems justified in viewing a strange man running towards her shouting as a threat, rather than as someone seeking to help her. It's the fact that she lives in a world which compels her to act defensively to avoid threats which leads her to dismiss him.
This demonstrates why, ultimately, the message of Barbarian is muddled. At times, it seems to criticize its characters – Tess, the police – for failing to trust strangers.  In some of these interactions – finding Keith at the house, the homeless man shouting – skepticism is justified. Yet had Tess trusted these men, despite the red flags, she would have avoided danger.
One might be forgiven for thinking the message of the film has to do with being more trusting of others. However, in every scene where a woman trusts a strange man, they either fail her or actively seek to harm her. So, it becomes unclear what ultimate lesson Barbarian means to impart.
Perhaps Cregger's point was to simply demonstrate some societal problems – that women must view men as threats, and that we may do others an injustice when we assume they are not credible. If that was Cregger's goal, then he succeeded in a stylish, original, and technically impressive way. But if the goal was to say something deeper or more profound, then it is wholly unclear what that something was.