Were Parts of Your Mind Made in a Factory?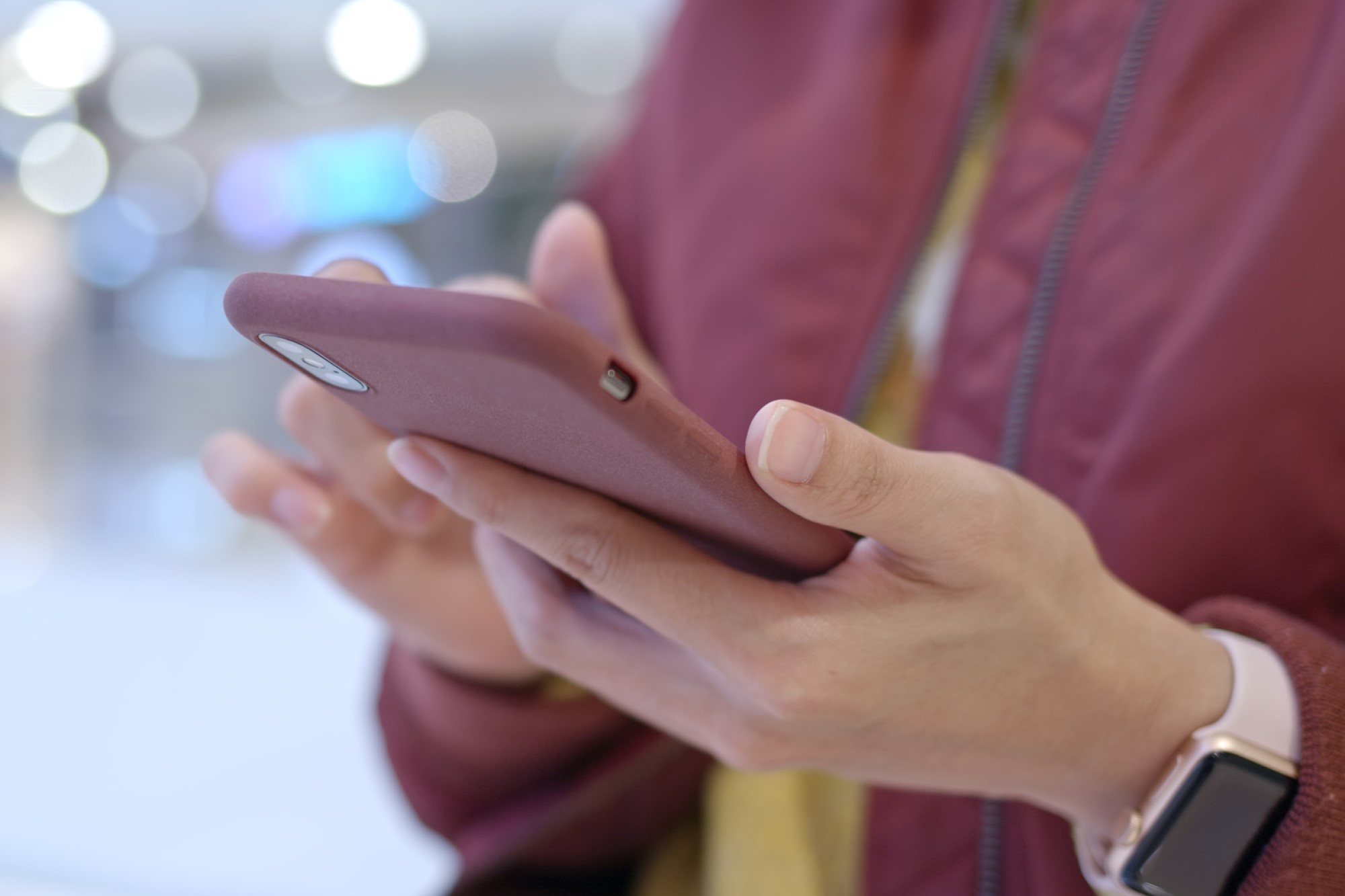 You, dear reader, are a wonderfully unique thing.
Humor me for a moment, and think of your mother. Now, think of your most significant achievement, a long-unfulfilled desire, your favorite movie, and something you are ashamed of.
If I were to ask every other intelligent being that will ever exist to think of these and other such things, not a single one would think of all the same things you did. You possess a uniqueness that sets you apart. And your uniqueness – your particular experiences, relationships, projects, predilections, desires – have accumulated over time to give your life its distinctive, ongoing character. They configure your particular perspective on the world. They make you who you are.
One of the great obscenities of human life is that this personal uniqueness is not yours to keep. There will come a time when you will be unable to perform my exercise. The details of your life will cease to configure a unified perspective that can be called yours. For we are organisms that decay and die.
In particular, the organ of the mind, the brain, deteriorates, one way or another. The lucky among us will hold on until we are annihilated. But, if we don't die prematurely, half of us, perhaps more, will be gradually dispossessed before that.
We have a name for this dispossession. Dementia is that condition characterized by the deterioration of cognitive functions relating to memory, reasoning, and planning. It is the main cause of disability in old age. New medical treatments, the discovery of modifiable risk factors, and greater understanding of the disorder and its causes may allow some of us to hold on longer than would otherwise be possible. But so long as we are fleshy things, our minds are vulnerable.
*****
The idea that our minds are made of such delicate stuff as brain matter is odious.
Many people simply refuse to believe the idea. Descartes could not be moved by his formidable reason (or his formidable critics) to relinquish the idea that the mind is a non-physical substance. We are in no position to laugh at his intransigence. The conviction that a person's brain and and a person's mind are separate entities survived disenchantment and neuroscience. It has the enviable durability we can only aspire to.
Many other people believe the idea but desperately wish it weren't so. We fantasize incessantly about leaving our squishy bodies behind and transferring our minds to a more resilient medium. How could we not? Even the most undignified thing in the virtual world (which, of course, is increasingly our world) has the enviable advantage over us, and more. It's unrottable. It's copyable. If we could only step into that world, we could become like gods. But we are stuck. The technology doesn't exist.
And yet, although we can't escape our squishy bodies, something curious is happening.
Some people whose brains have lost significant functioning as a result of neurodegenerative disorders are able to do things, all on their own, that go well beyond what their brain state suggests they are capable of, which would have been infeasible for someone with the same condition a few decades ago.
Edith has mild dementia but arrives at appointments, returns phone calls, and pays bills on time; Henry has moderate dementia but can recall the names and likenesses of his family members; Maya has severe dementia but is able to visualize her grandchildren's faces and contact them when she wants to. These capacities are not fluky or localized. Edith shows up to her appointments purposefully and reliably; Henry doesn't have to be at home with his leatherbound photo album to recall his family.
The capacities I'm speaking of are not the result of new medical treatments. They are achieved through ordinary information and communication technologies like smartphones, smartwatches, and smart speakers. Edith uses Google Maps and a calendar app with dynamic notifications to encode and utilize the information needed to effectively navigate day-to-day life; Henry uses a special app designed for people with memory problems to catalog details of his loved ones; Maya possesses a simple phone with pictures of her grandchildren that she can press to call them. These technologies are reliable and available to them virtually all the time, strapped to a wrist or snug in a pocket.
Each person has regained something lost to dementia not by leaving behind their squishy body and its attendant vulnerabilities but by transferring something crucial, which was once based in the brain, to a more resilient medium. They haven't uploaded their minds. But they've done something that produces some of the same effects.
*****
What is your mind made of?
This question is ambiguous. Suppose I ask what your car is made of. You might answer: metal, rubber, glass (etc.). Or you might answer: engine, tires, windows (etc.). Both answers are accurate. They differ because they presuppose different descriptive frameworks. The former answer describes your car's makeup in terms of its underlying materials; the latter in terms of the components that contribute to the car's functioning.
Your mind is in this way like your car. We can describe your mind's makeup at a lower level, in terms of underlying matter (squishy stuff (brain matter)), or at a higher level, in terms of functional components such as mental states (like beliefs, desires, and hopes) and mental processes (like perception, deliberation, and reflection).
Consider beliefs. Just as the engine is that part of your car that makes it go, so your beliefs are, very roughly, those parts of your mind that represent what the world is like and enable you to think about and navigate it effectively.
Earlier, you thought about your mother and so forth by accessing beliefs in your brain. Now, imagine that due to dementia your brain can't encode such information anymore. Fortunately, you have some technology, say, a smartphone with a special app tailored to your needs, that encodes all sorts of relevant biographical information for you, which you can access whenever you need to. In this scenario, your phone, rather than your brain, contains the information you access to think about your mother and so forth. Your phone plays roughly the same role as certain brain parts do in real life. It seems to have become a functional component, or in other words an integrated part, of your mind. True, it's outside of your skin. It's not made of squishy stuff. But it's doing the same basic thing that the squishy stuff usually does. And that's what makes it part of your mind.
Think of it this way. If you take the engine out of your '67 Camaro and strap a functional electric motor to the roof, you've got something weird. But you don't have a motorless car. True, the motor is outside of your car. But it's doing basically the same things that an engine under the hood would do (we're assuming it's hooked up correctly). And that's what makes it the car's motor.
The idea that parts of your mind might be made up of things located outside of your skin is called the extended mind thesis. As the philosophers who formulated it point out, the thesis suggests that when people like Edith, Henry, and Maya utilize external technology to make up for deficiencies in endogenous cognitive functioning, they thereby incorporate that technology (or processes involving that technology) into themselves. The technology literally becomes part of them by reliably playing a role in their cognition.
It's not quite as dramatic as our fantasies. But it's something, which, if looked at in the right light, appears extraordinary. These people's minds are made, in part, of technology.
*****
The extended mind thesis would seem to have some rather profound ethical implications. Suppose you steal Henry's phone, which contains unbacked biographical data. What have you done? Well, you haven't simply stolen something expensive from Henry. You've deprived him of part of his mind, much as if you had excised part of his brain. If you look through his phone, you are looking through his mind. You've done something qualitatively different than stealing some other possession, like a fancy hat.
Now, the extended mind thesis is controversial for various reasons. You might reasonably be skeptical of the claim that the phone is literally part of Henry's mind. But it's not obvious this matters from an ethical point of view. What's most important is that the phone is on some level functioning as if it's part of his mind.
This is especially clear in extreme cases, like the imaginary case where many of your own important biographical details are encoded into your phone. If your grip on who you are, your access to your past and your uniqueness, is significantly mediated by a piece of technology, then that technology is as integral to your mind and identity as many parts of your brain are. And this should be reflected in our judgments about what other people can do to that technology without your permission. It's more sacrosanct than mere property. Perhaps it should be protected by bodily autonomy rights.
*****
I know a lot of phone numbers. But if you ask me while I'm swimming what they are, I won't be able to tell you immediately. That's because they're stored in my phone, not my brain.
This highlights something you might have been thinking all along. It's not only people with dementia who offload information and cognitive tasks to their phones. People with impairments might do it more extensively (biographical details rather than just phone numbers, calendar appointments, and recipes). They might have more trouble adjusting if they suddenly couldn't do it.
Nevertheless, we all extend our minds into these little gadgets we carry around with us. We're all made up, in part, of silicon and metal and plastic. Of stuff made in a factory.
This suggests something pretty important. The rules about what other people can do to our phones (and other gadgets) without our permission should probably be pretty strict, far stricter than rules governing most other stuff. One might advocate in favor of something like the following (admittedly rough and exception-riddled) principle: if it's wrong to do such-and-such to someone's brain, then it's prima facie wrong to do such-and-such to their phone.
I'll end with a suggestive example.
Surely we can all agree that it would be wrong for the state to use data from a mind-reading machine designed to scan the brains of females in order to figure out when they believe their last period happened. That's too invasive; it violates bodily autonomy. Well, our rough principle would seem to suggest that it's prima facie wrong to use data from a machine designed to scan someone's phone to get the same information. The fact that the phone happens to be outside the person's skin is, well, immaterial.