Roe v. Wade and the Meaning of a Right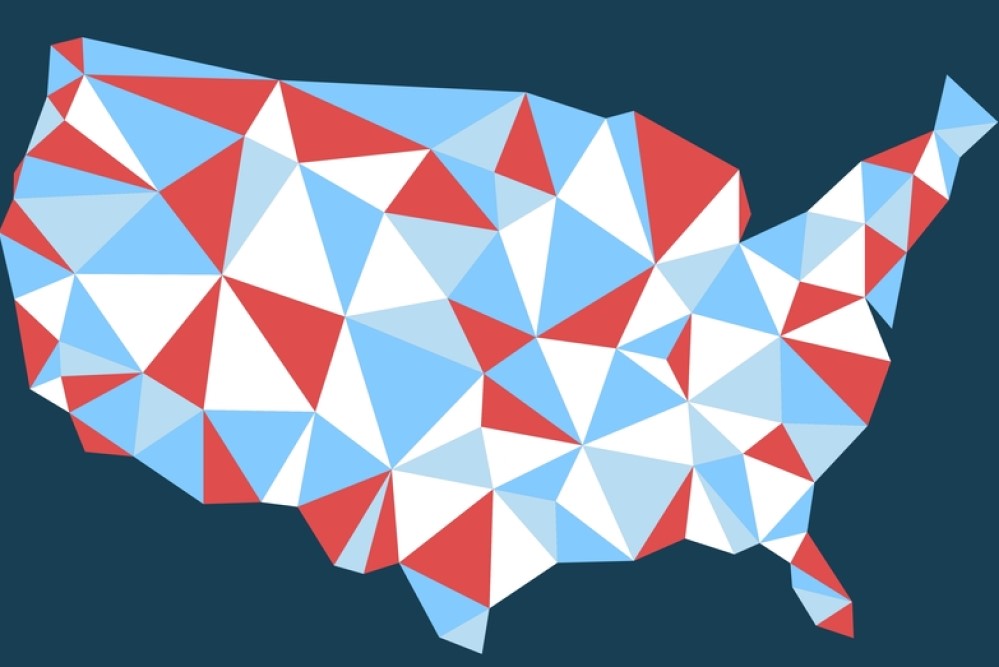 On May 2nd a draft of a Supreme Court decision written by Samuel Alito was leaked. It challenges the core holding of Roe v. Wade – that there exists, unenumerated but implicit, a constitutional right to an abortion.
If something like the draft became law, it would represent a drastic overhaul of the legal landscape for abortion in the United States.
Thirteen states are waiting with currently unenforced "trigger" laws on the books, that will go off and ban abortion even during the first trimester. And yet, in other ways, even the elimination of a constitutional right to abortion is not a cataclysmic shift, but instead a continuation of the slow erosion of access to abortion that has characterized the past several decades.
The case currently under review at the Supreme Court is Dobbs v. Jackson Women's Health Organization. Notably, Jackson Women's Health Organization is the only licensed abortion clinic in Mississippi; they only provide abortion up to 16 weeks, patients are required by state law to have an ultrasound and make two separate trips at least 24 hours apart, and underage patients require parental consent. Moreover, Mississippi provides public funding only in cases of life endangerment, rape, or incest, and health insurance sold on state exchanges does not cover most abortions. Such a highly restrictive environment for abortion access is not unique to Mississippi, but characterizes many states. This is with Roe v. Wade intact.
In the initial 1973 decision, the now famous "trimester" framework of Roe v. Wade was set out based largely on balancing an unenumerated constitutional right to privacy, various health and safety considerations, and a state interest in protecting potential life. It specified a federal level framework under which state laws could be implemented. During the first trimester (around 3 months) of pregnancy, abortion must be legal everywhere and would only be subject to basic medical safety regulation. During the second trimester, abortion could not be banned but it could be subject to reasonable regulation that promoted the health and safety of the parent. During the third trimester, abortion could be banned by state law.
Under Roe v. Wade, proposed regulations on abortion would be subject to the highest standard of judicial review – the strict scrutiny standard.
To evaluate constitutionality of a proposed regulation under this standard, a court first checks to see whether a regulation pushes a compelling state interest and then whether that regulation is appropriately precise or if the state interest could be advanced in a less restrictive way.
Regulations like the current Mississippi requirement for a clinically unnecessary ultrasound prior to abortion would almost certainly fail this standard. However, this is no longer the standard of judicial review that is in use.
While Roe v. Wade is the most famous case concerning abortion, and clarified that it is a constitutional right, the details of abortion law in the United States have been superseded by a later Supreme Court case, the 1992 Planned Parenthood v. Casey. This decision changed the legal landscape in two fundamental ways. First, it ended the trimester framework replacing it with a pre-viability, post-viability of analysis. (Viability is when the fetus can live outside of the womb albeit with medical support and generally occurs around the 24-weeks mark.) Second, it changed the standard of judicial review from strict scrutiny to the weaker and less common "undue burden" standard. Under this approach, regulations of abortion could be implemented even pre-viability as long as they did not provide an undue burden to those seeking access to abortion.
However, what constitutes an undue burden is contentious and highly dependent upon parental resources. Intentionally or otherwise, this new standard opened the legal floodgates to state level regulations that often had an explicitly anti-abortion intent, e.g., that abortion clinics must be subject to the same architectural guidelines as full surgical centers at hospitals despite no clinical need for this policy. Some of the most onerous regulations were deemed to in fact be undue burdens in the 2016 Supreme Court decision Whole Woman's Health v. Hellerstedt, but many remain.
But beneath this legal dispute is a larger question of what it means to have a right at all.
Is a right to an abortion constituted simply by a prohibition on explicitly banning abortion, or does it require that people regardless of income actually be able to travel a reasonable difference, enter a safe and clean facility, and get an abortion? Does someone in Texas still have a federally protected right to an abortion if they have to travel to New Mexico to get one? Similar considerations are at play with other rights. Is a right to free speech secure if people must get free speech permits and can only protest in designated free speech zones? More generally, what legal, political, and social setup is required such that rights exist not merely as abstract metaphysical entitlements or legal stipulations but as meaningful parts of our lives? For many women, substantive access to abortion does not hinge on a looming Supreme Court decision but was lost decades ago.
Some reproductive rights advocates, like the SisterSong Collective, have criticized the mainstream pro-choice movement for being too narrowly focused on abortion as opposed to reproductive rights more generally, and abortion law as opposed to abortion access. They seek a broader movement around reproductive justice which they define as "the human right to maintain personal bodily autonomy, have children, not have children, and parent the children we have in safe and sustainable communities." The understanding of rights at play is not a narrow legal one, but rather demands the commitment of resources such that reproductive rights are socially and materially supported. A hospitable legal landscape for abortion is part of this, but only part.
The Alito draft overturns even a minimal understanding of the constitutional right to an abortion, and would permit individual states to ban abortion from conception onward. What this means is going to depend on where people live and their ability to travel. People in California need not worry about their state banning abortion; people who want access to safe abortion in Jackson, Mississippi should be more concerned. It could also start a national level legislative discussion about abortion – something a very risk-averse Congress has been loath to take on as long Roe v. Wade stood. (Although, of course, potential national legislation may not be in the interest of abortion rights.) More interestingly, a legislative conversation about abortion would not necessarily concerns rights at all, and could bring in aspects of the broader abortion debate such as public health and questions of fetal personhood that have been left out of often arcane judicial decisions concerning substantive due process, stare decisis (respect for precedent), and constitutional interpretation.