Reflections on Communal Annihilation or: How I Learned to Stop Worrying and Love the Bomb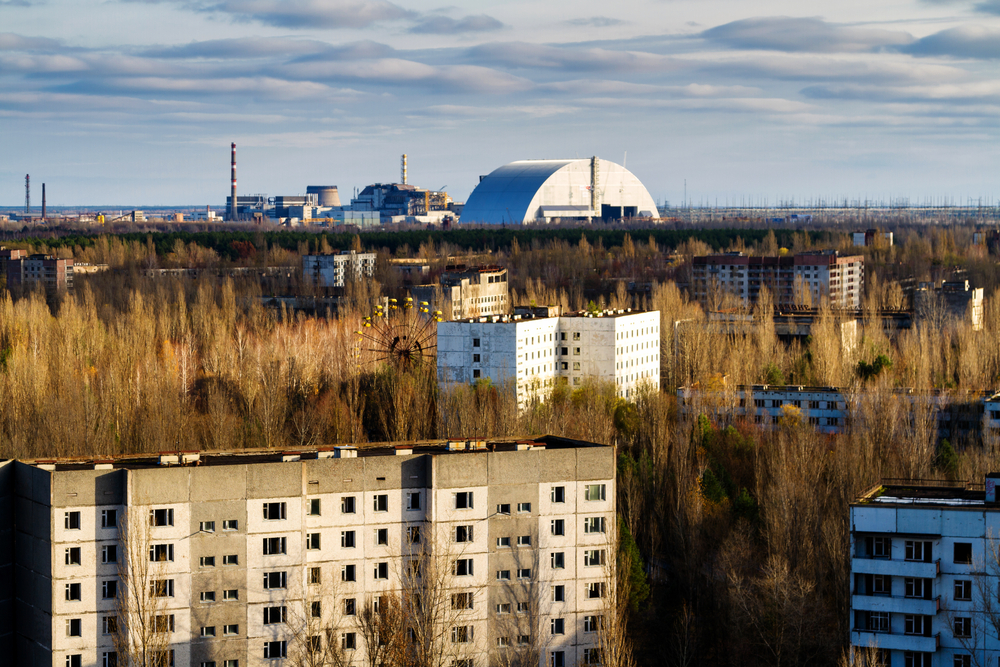 It appears that we are at the moment living under the greatest threat of nuclear war the world has seen in decades.
If you live in a city, or if you (like me) live next to a military base of strategic importance, there is a non-zero chance that you and your community will be annihilated by nuclear weapons in the near future.
I, at least, find this to be unsettling. For me, there's also something strangely fascinating about the prospect of death by the Bomb. The countless books, movies, and video games that depict nuclear apocalypse – often in vaguely glamorous terms – suggest that I'm not alone.
If ever there was one, this is surely an appropriate time to reflect on the specter that haunts us. That's what I'd like to do here. In particular, I'd like to ask: How should we think about the prospect of death by the Bomb? And why do we find it fascinating?
***
Let's start with fascination.
Our fascination with the Bomb is no doubt partly rooted in the technology itself. It wasn't too long ago that human beings warred with clubs and pointy bits of metal. The Bomb is an awful symbol of humanity's precipitous technological advancement; to be threatened by it is an awful symbol of our folly.
Even more important, in my view, is that the Bomb has the power to transmute one's own personal ending into a small part of a thoroughly communal event, the calamitous ending of a community's life. In this way, the Bomb threatens us with a fascinating death.
To appreciate this point, consider that one of the peculiar things about the prospect of a quotidian death is that the world – my world – should carry on without me. I (you, we) spend my whole life carving out a unique place in a broad network of relations and enterprises. My place in my world is part of what makes me who I am, and I naturally view my world from the perspective of my place in it. Contemplating the prospect of my world going on without me produces an uncanny parallax. I see that I am but a small, inessential part of my world, a world which will not be permanently dimmer after the spotlight of my consciousness is extinguished.
This peculiarity sometimes strikes us as absurd, an indignity even. Wittgenstein, for example, expressed this when he said that "at death the world does not alter, but comes to an end." It can also be a source of consolation and meaning. Many people are comforted by the belief that their loved ones will live on after they die, or, optimistically, that they have made a positive impact on others that will extend beyond the confines of their life. We are told that death can even be noble and good when one lays down one's life for one's friends.
The Bomb is different from run-of-the-mill existential threats in that it brings the prospect of a death that isn't characterized by this peculiarity. If the Bomb were to strike my (your) city, my world would not carry on without me. Humanity and the Earth might survive. But my world – my family, friends, colleagues, students, acquaintances, the whole stage on which I strut and fret – would for the most part disappear along with me in one totalizing conflagration. At death, my world really would come to an end.
From an impartial point of view, this is clearly worse than my suffering a fatal heart attack or dying in some other quotidian way. But this is not the point of view that usually dominates when we think about the prospect of our own deaths. What sort of difference does it make from a self-interested point of view if our world dies with us?
A tempting thought is that the extent to which this would make a difference to a person is directly proportional to how much they care about others. If I don't care about anyone besides myself, then I will be indifferent to whether my world dies with me. The more I care about others, the more I will care about who dies with me.
While I think there's truth in this, it strikes me as an oversimplification. A thought experiment may help us along.
Imagine a people much like us except that they are naturally organized into more or less socially discrete cohorts with highly synchronized life cycles, like periodical cicadas. Every twenty years or so, a new cohort spontaneously springs up from the dust. The people in any given cohort mostly socialize with one another, befriending, talking, trading, fighting, and loving among themselves. They live out their lives together for some not entirely predictable period, somewhere between ten and one hundred years. Then they all die simultaneously.
It seems to me that death would have a recognizable but nevertheless rather distinct significance for periodical people. On the one hand, as it is for us, death would be bad for periodical people when it thwarts their desires, curtails their projects, and deprives them of good things. On the other hand, there would be no cause to worry about leaving dependents or grieving intimates behind. There would be little reason to fear missing out. Death might seem less absurd to them, but at the unfortunate expense of the powerful sources of consolation and meaning available to us.
Perhaps most importantly, that most decisive of personal misfortunes, individual annihilation, would invariably be associated with a much greater shared misfortune. In this way, death would be a profoundly communal event for periodical people. And this would reasonably make a difference in how a periodical person thinks about their own death. It's not that the communality would necessarily make an individual's death less bad. It's more that assessments of the personal significance of events are generally affected by the broader contexts in which those events occur. When a personal misfortune is overshadowed by more terrible things, when it is shared – especially when it is shared universally among one's fellows – that personal misfortune does not dominate one's field of vision as it normally would. Perversely, this can make it seem more bearable.
When we contemplate the Bomb, we are in something like the position of periodical people. The usual other-related cares, the usual absurdity, the usual sources of consolation and meaning do not apply. The prospect of collective annihilation includes my death, of course. But weirdly that detail almost fades into the background as it is almost insignificant in relation to the destruction of my world. This is a strange way of viewing the prospect of my own annihilation, one that produces a different sort of uncanny parallax. I think this is key to our fascination.
There may be something else, too. We live in a highly individualistic and competitive society where the bonds of community and fellow feeling have grown perilously thin. The philosopher Rick Roderick has suggested that in a situation like ours, there's something attractive, even "utopian," about the possibility that in its final hour our fragmented community might congeal into one absolutely communal cry. Of course, if this suggestion is even remotely plausible, it is doubly bleak, as it points not only to the prospect of our communal death but also to the decadence of our fragmented life.
***
I've tried to gesture at an explanation as to why the Bomb can be a source of fascination as well as trepidation. Along the way, some tentative insights have emerged, which relate to how we ought to think about this unique existential threat.
Then again, I recently had a conversation with my much wiser and more experienced nonagenarian grandparents, which makes me question whether I didn't start this circuitous path on the wrong foot. To my surprise, when I asked them of these things my grandparents told me that during the Cold War they didn't really think about the Bomb at all. My grandfather, Don, gave me a pointed piece of advice:
"There's not a darn thing we can do about it. You know, if it's going to happen, you better go ahead and live your life."
Perhaps, then, I (and you, reader, since you made it this far) have made a mistake. Perhaps the best thing to do is simply not to think about the Bomb at all.