'Don't Look Up': Willful Ignorance of a Democracy in Crisis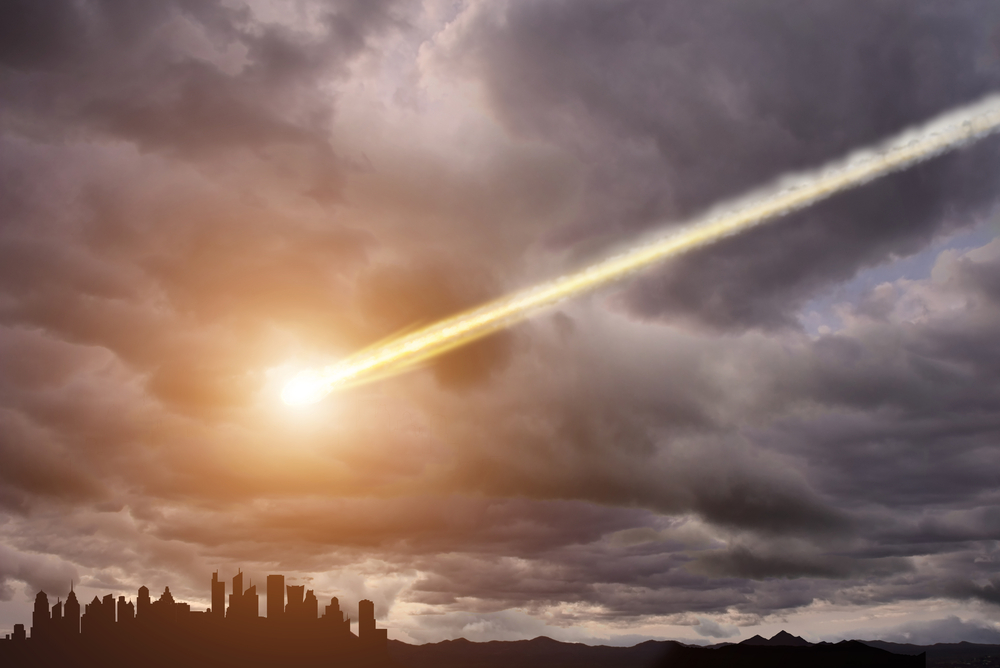 "Don't Look Up spends over two hours making the same mistake. In its efforts to champion its cause, the film only alienates those who most need to be moved by its message."
"it's hard to escape the feeling of the film jabbing its pointer finger into your eye, yelling, Why aren't you paying attention! … The thing is, if you're watching Don't Look Up, you probably are paying attention, not just to the news about the climate and the pandemic but to a half-dozen other things that feel like reasonable causes for panic. … So when the credits rolled — after an ending that was, admittedly, quite moving — I just sat there thinking, Who, exactly, is this for?"
"[The film']s worst parts are when it stops to show people on their phones. They tweet inanity, they participate in dumb viral challenges, they tune into propaganda and formulate conspiracy theory. At no point does Don't Look Up's script demonstrate an interest in why these people do these things, or what causes these online phenomena. Despite this being a central aspect of his story, McKay doesn't seem to think it worthy of consideration. There's a word for that: contempt."
And so on, and so on. Critics of Adam McKay's climate change satire all point to the same basic defect: "Don't Look Up" is nothing more than an inside joke; it isn't growing the congregation, it's merely preaching to the choir. Worse, the movie flaunts its moral superiority over the deplorables and unwashed masses instead of shaking hands, kissing babies, and doing all the other politicking necessary for changing hearts and minds. When given the opportunity to speak to, it speaks down. In the end, this collection of Hollywood holier-than-thou A-listers sneers at their audience and is left performing only for themselves.
But what if the critics have it all wrong? What if the movie's makers have no intention of wrestling the various political obstacles to democratic consensus? Indeed, they seem to have absolutely zero interest in playing the political game at all. Critics of "Don't Look Up" see only a failed attempt at coalition-building, but what if the film's doing precisely what it set out to do – showing us that there are some existential threats so great that they transcend democratic politics?
"Don't Look Up" takes a hard look at the prospects of meaningful collective action (from COVID to the climate and beyond) with democratic institutions so corrupted by elite capture. (Spoiler: They're grim.) Gone is any illusion that the government fears its people. In this not-so-unfamiliar political reality, to echo Joseph Schumpeter, democracy has become nothing more than an empty institutional arrangement whereby elites acquire the power to decide by way of a hollow competition for the people's vote. This political landscape cannot support anything as grand as Rousseau's general will – a collection of citizens' beliefs, convictions, and commitments all articulating a shared vision of the common good. Instead, political will is manufactured and disseminated from the top down, rather than being organically generated from the ground up.
The pressing question "Don't Look Up" poses (but does not address) is what to do when democracy becomes part of the problem. If our democratic processes can't be fixed, can they at least be laid aside? With consequences as grave as these, surely truth shouldn't be left to a vote. When it comes to the fate of the planet, surely we shouldn't be content to go on making sausage.
Misgivings about the democracy are hardly new. Plato advised lying to the rabble so as to ensure they fall in line. Mill proposed assigning more weight to certain people's votes. And Rousseau concluded that democracy was only rightly suited for a society composed entirely of gods.
Like these critical voices, Carl Schmitt similarly challenged our blind faith in democratic processes. He remained adamant that the indecisiveness that plagued republics would be their downfall. Schmitt insisted on the fundamental necessity of a sovereign to address emergency situations (like, say, the inevitable impact of a planet-killing comet). There has to be someone, Schmitt claimed, capable of suspending everyday political norms in order to normalize a state of exception – to declare martial law, mobilize the state's resources, and organize the public. Democracies which failed to grasp this basic truth would not last. The inability to move beyond unceasing deliberation, infinite bureaucratic red tape, and unending political gridlock, Schmitt was convinced, would spell their doom. In the end, all governments must sometimes rely on dictatorial rule just like ancient Rome where time-limited powers were extended to an absolute authority tasked with saving the republic from an immediate existential threat.
This is the savior that never appears. The tragedy of the movie is that our protagonists know the truth, but cannot share it. There remain no suitable democratic channels to deliver their apocalyptic message and spur political action. They must sit with their despair, alone. Much like John Dewey, Kate Dibiasky and Dr. Mindy come to recognize that while today we possess means of communication like never before – the internet, the iPhone, Twitter, The Daily Rip – (so far) these forces have only further fractured the public rather than being harnessed to bring it together.
By the end, when the credits roll, the film leaves us in an uncomfortable place. In documenting the hopelessness of our heroes' plight, is "Don't Look Up" merely highlighting the various ways our democracy needs to be repaired? Or is it making the case that the rot runs so deep, democratic norms must be abandoned?
Whatever the answer, it's a mistake to think "Don't Look Up" fails to take the problem of political consensus seriously. It simply treats division as immovable – as inescapable as the comet. The question is: what then?