Losing Ourselves in Others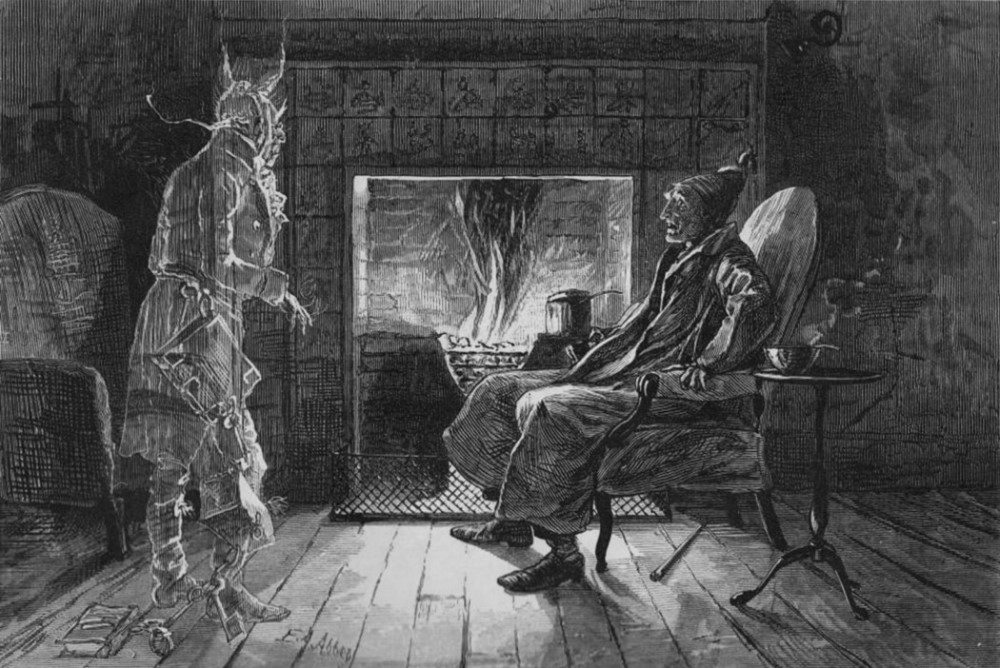 The end of the year is a time when people often come together in love and gratitude. Regardless of religion, many gather to share food and drink or perhaps just to enjoy one another's company. It's a time to celebrate the fact that, though life is hard and dangerous, we made it through one more year with the help of kindness and support from one another.
Of course, this is why the end of the year can also be really hard. Many people didn't survive the pandemic and have left enormous voids in their wake. Even for families and friend groups who were lucky enough to avoid death, many relationships didn't survive.
Deep differences of opinion about the pandemic, race, and government have created chasms of frustration, distrust, and misunderstanding. If this is an accurate description of relationships between those who cared deeply for one another, it's even less likely to be resolvable for casual acquaintances and members of our communities we only come to know as a result of our attempts to create social policy. This time of year can amplify our already significant sense of grief, loss, and loneliness — the comfort of community is gone. We feel what is missing acutely. How ought we to deal with these differences? Can we deal with them without incurring significant changes to our identities?
Moral philosophy throughout the course of human history has consistently advised us to love our neighbors. Utilitarianism tells us to treat both the suffering and the happiness of others impartially — to recognize that each sentient being's suffering and happiness deserves to be taken seriously. Deontology advises us to recognize the inherent worth and dignity of other people. Care ethics teaches us that our moral obligations to others are grounded in care and in the care relationships into which we enter with them. Enlightenment moral philosophers like Adam Smith have argued that our moral judgments are grounded in sympathy and empathy toward others. We are capable of imaginatively projecting ourselves into the lives and experiences of other beings, and that provides the grounding for our sense of concern for them.
Moral philosophers have made fellow-feeling a key component in their discussions of how to live our moral lives, yet we struggle (and have always struggled) to actually empathize with fellow creatures. At least one challenge is that there can be no imaginative projection into someone else's experiences and worldview if doing so is in conflict with everything a person cares about and with the most fundamental things with which they identify.
"Ought implies can" is a contentious but common expression in moral philosophy. It suggests that any binding moral obligation must be achievable; if we ought to do something, then we realistically can do the thing in question. If you tell me that I ought to have done more to end world hunger, for instance, that implies that it was possible for me to have done more to end world hunger (or, at least, that you believe that it was possible for me to have done so).
But there are different senses of "can." One sense is that I "can" do something only if it is logically possible. Or, perhaps, I "can" do something only if it is metaphysically possible. Or, in many of the instances that I have in mind here, a person "can" do something only if it is psychologically possible. It may be the case that empathizing with one's neighbor, even in light of all of the advice offered by wise people, may be psychologically impossible to do, or close to it. The explanation for this has to do with the ways in which we construct and maintain our identities over time.
Fundamental commitments make us who we are and make life worth living (when it is). In fact, the fragility of those commitments, and thus the fragility of our very identities, causes some philosophers to argue that immortality is undesirable. In Bernard Williams' now famous paper The Makropulos Case: Reflections on the Tedium of Immortality he describes a scene from The Makropulos Affair, an opera by Czech composer Leoš Janáček. The main character, Elina, is given the opportunity to live forever — she just needs to keep taking a potion to extend her life. After many, many years of living, she decides to stop taking the potion, even though she knows that if she does so she will cease to exist. Williams argues that anyone who takes such a potion — anyone who chooses to extend their life indefinitely — would either inevitably become bored or would change so much that they lose their identity — they would, though they continue to live, cease to be who they once were.
One of the linchpins of Williams' view is that, if a person puts themselves in countless different circumstances, they will take on desires, preferences, and characteristics that are so unlike the "self" that started out on the path that they would become someone they no longer recognize. One doesn't need to be offered a vial of magical elixir to take on the potential for radical change — one has simply to take a chance on opening oneself up to new ideas and possibilities. To do so, however, is to risk becoming unmoored from one's own identity — to become someone that an earlier version of you wouldn't recognize. While it may frustrate us when our friends and loved ones are not willing to entertain the evidence that we think should change their minds, perhaps this shouldn't come as a surprise — we sometimes see change as an existential threat.
Consider the case of a person who takes being patriotic as a fundamental part of their identity. They view people who go into professions that they deem as protective of the country — police officers and military members — to be heroes. If they belong to a family which has long held the same values, they may have been habituated to have these beliefs from an early age. Many of their family members may be members of such professions. If this person were asked to entertain the idea that racism is endemic in the police force, even in the face of significant evidence, they may be unwilling and actually incapable of doing so. Merely considering such evidence might be thought of, consciously or not, as a threat to their very identity.
The challenge that we face here is more significant than might be suggested by the word "bias." Many of these beliefs are reflective of people's categorical commitments and they'd rather die than give them up.
None of this is to say that significant changes to fundamental beliefs are impossible — such occurrences are often what philosophers call transformative experiences. That language is telling. When we are able to entertain new beliefs and attitudes, we express a willingness to become new people. This is a rare enough experience to count as a major plot point in a person's life.
This leaves us with room for hope, but not, perhaps, for optimism. Events of recent years have laid bare the fundamental, identity-marking commitments of friends, family, and members of our community. Reconciling these disparate commitments, beliefs, and worldviews will require nothing less than transformation.