Do Politicians Have a Right to Privacy?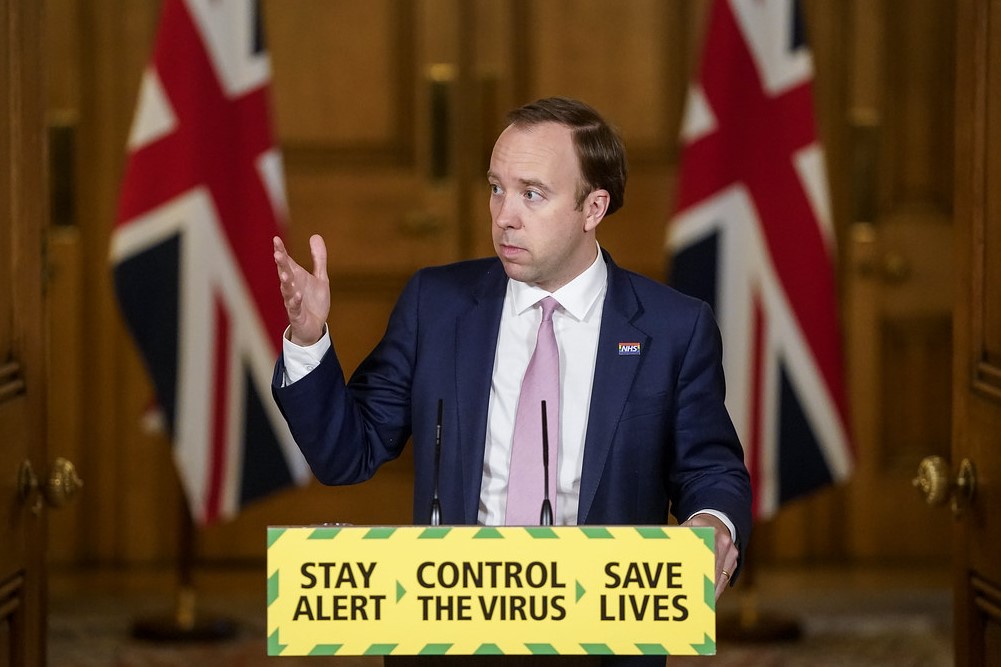 On Friday, June 25th, 2021, British tabloid The Sun dropped a bombshell: leaked CCTV images of (then) UK Health Secretary, MP Matt Hancock, kissing a political aide in his office. Video footage of the pair intimately embracing rapidly circulated on social media. Notably, the ensuing outrage centered not on the fact that Hancock was cheating on his wife (lest we forget, Prime Minister Boris Johnson is himself a serial offender), but on the hypocrisy of Hancock breaching his own social distancing guidelines. By the next day, with his position looking increasingly untenable, Hancock resigned. Thus, the man who had headed up the UK's response to the COVID-19 pandemic over the past 18 months was toppled by a single smooch.
In the wake of this political scandal, it is useful to take a step back and consider the ethical issues which this episode brings to light. Following the release of the video, Hancock pleaded for "privacy for my family on this personal matter." What is privacy, and why is it valuable? Does a distinct right to privacy exist? Do politicians plausibly waive certain rights to privacy in running for public office? When (if ever) can an individual's right to privacy be justifiably infringed, and was this the case in the Hancock affair?
It is widely accepted that human beings have a very strong interest in maintaining a hidden interior which they can choose not to share with others. The general contents of this interior will differ widely between cultures; after all, what facts count as 'private' is a contingent matter which will vary depending on the social context. Nevertheless, according to the philosophy professor Tom Sorell, this hidden interior can roughly be divided into three constituents (at least, in most Western contexts): the home, the body, and the mind.
There are a plethora of reasons as to why privacy is important to us. For instance, let us briefly consider why we might value a hidden psychological interior. Without the ability to shield one's inner thoughts from others, individuals would not be able to engage in autonomous self-reflection, and consequently would be a different self altogether. Moreover, according to the philosopher James Rachels, the ability to keep certain aspects of ourselves hidden is essential to our capacity to form a diverse range of interpersonal social relationships. If we were always compelled to reveal our most intimate secrets, then this would not only devalue our most meaningful relationships, but would also make it impossible to form less-intimate relationships such as mere acquaintances (which I take to be valuable in their own right).
There is considerable debate over whether a distinct right to privacy exists. As the philosopher Judith Jarvis Thomson famously noted, "perhaps the most striking thing about the right to privacy is that nobody seems to have any very clear idea what it is." According to Thomson, this can be explained by the fact that our seeming 'right' to privacy is in fact wholly derivative of a cluster of other rights which we hold, such as rights over our property or our body; put another way, our interest in privacy can be wholly attributed to our interest in other goods which are best served by recognizing a discrete, private realm, such that we have no separate interest in something called 'privacy'.
Suppose that a right to privacy does in fact exist. Can this right to privacy be (i) waived, (ii) forfeited, or (iii) trumped? Let us go through each in turn. A right is waived if the rights-holder voluntarily forgoes that right. Many people believe that certain rights (for instance, the right not to be enslaved) cannot be voluntarily waived. However, intuitively it would seem that privacy is not such an inalienable right: there are plenty of goods which we may legitimately want to trade privacy off against, such as our ability to communicate with others online. It could be argued that, in choosing to run for public office, politicians waive certain rights to privacy which other members of the public retain, since they do so in the knowledge that a certain degree of media scrutiny is a necessary part of being a public servant. Perhaps, then, Hancock had waived his right to keeping his sexual life private, in virtue of having run for public office.
A right is arguably forfeited if the rights-holder commits certain acts of wrongdoing. For instance, according to the so-called rights forfeiture theory of punishment, "punishment is justified when and because the criminal has forfeited her right not to be subjected to this hard treatment." For those who endorse this (albeit controversial) view, it could perhaps be thought that Hancock forfeited his right not to have this sexual life publicized, in virtue of having culpably committed the wrongdoing of breaching social distancing guidelines and/or hypocrisy.
Finally, can a right to privacy be trumped? Philosophers disagree about whether it is coherent to talk about rights 'trumping' one another. According to the philosopher Hillel Steiner, rights comprise a logically compossible set, meaning that they never conflict with one another. By contrast, philosophers such as Thomson maintain that rights can and do conflict with each other.
Suppose that we think that the latter is true. In an instance where an agent's right to privacy conflicts with the right of another agent, we must determine whose interests are weightier and give them priority. In the case of the Hancock saga, it could be said that there was a strong public interest in knowing that the Health Secretary had breached his own social distancing guidelines. However, the mere existence of a public interest in knowing this information is not sufficient to generate a right on behalf of the public to find out this information; moreover, even if it did, this would not necessarily trump the right of the individual politician to privacy.
So, did the leaking of the CCTV footage breach Hancock's right to privacy? And if so, were the newspaper reports nevertheless justified on balance? My own view is that Hancock had neither waived nor forfeited his right to privacy, and that his right to privacy was not trumped by other considerations – that is to say, I think that the leaking of the footage wronged Hancock in some way. Nevertheless, I have complete sympathy with the subsequent public reaction to the newspaper reports. Throughout the pandemic, many facts which had previously been regarded as paradigmatically 'private' (such as whether one was sexually active, and with whom) were suddenly subject to a very high degree of public intrusion. Set against this backdrop, the Hancock affair served as yet another instance of "one rule for the establishment, another for everyone else."