A Pause on Rights: Canada's Constitutional Clause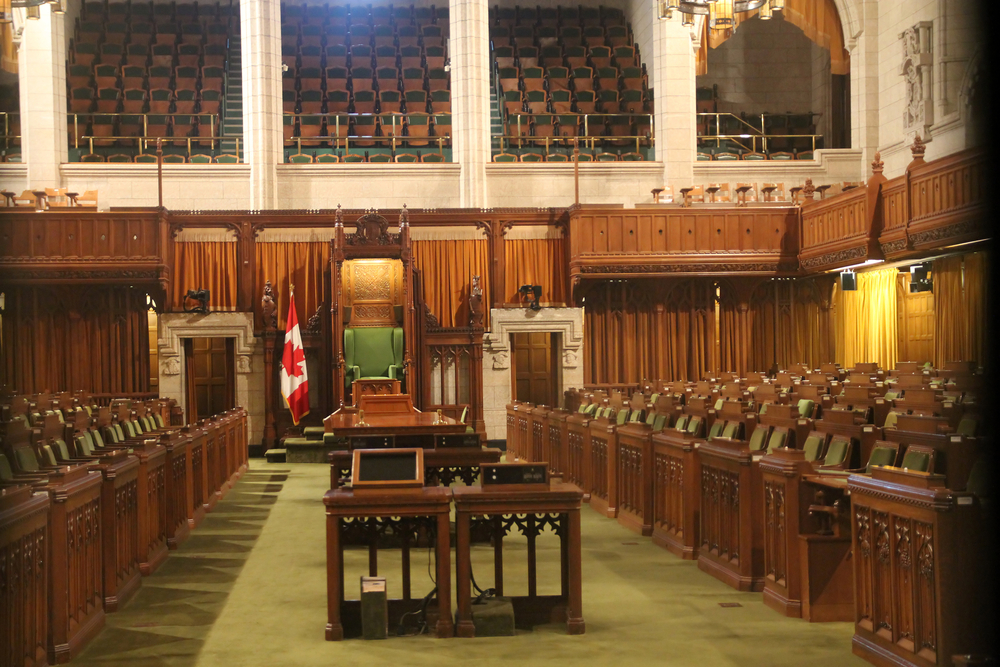 Imagine a world where overturning Citizens United could be done with a simple act of Congress. According to polls, 88% of Americans hailing from both sides of the aisle would back a constitutional amendment to overturn the decision. But why does it take a constitutional amendment? Because the U.S. Supreme Court ruled that political donations constitute free speech, and because corporations have a constitutionally protected right to free speech, including unlimited donations. Since changing the U.S. Constitution is exceedingly difficult, this is not likely. But what if Congress could simply override the Supreme Court and say that there are limits to such forms of free speech. Canada has such a mechanism in its constitution, and it is starting to raise serious ethical concerns.
All rights in Canada enshrined in the Charter of Rights and Freedoms are already subject to "reasonable limits," an ambiguous phrase whose meaning must often be determined by courts. However, under section 33 of the Charter, the federal Parliament of Canada or a provincial legislature can declare that a piece of legislation will operate notwithstanding the Charter. So, if a court rules that a law violates the Charter, a legislature with a simple majority can say that the law will remain in force for up to five years before the legislature must revisit the question and potentially renew the exception. In essence, it can put individual rights on pause for half a decade at a time. The clause doesn't apply to democratic rights or mobility rights, but legal rights concerning detention, trials, punishment, and fundamental freedoms like freedom of association, peaceful assembly, and free speech are all fair game.
The clause has been called "uniquely Canadian," and would no doubt be controversial in the United States. It could be used to limit political donations or enact stronger gun control legislation, but it would also be easy to limit protest or engage in practices that might be considered cruel and unusual. Created as part of a constitutional bargain to appease the provinces, the clause has almost never been used and has always been controversial. The Charter is highly prized by Canadians, and so the idea of overriding it is typically politically perilous. Nevertheless, in the last three years there have been about as many threats to use it as there were during the first eighteen years of its existence or the eighteen years after that.
The latest controversy involves Premier Doug Ford of Ontario who has threatened to invoke the clause in response to the courts striking down election finance legislation that the Ford government had passed, limiting third-party advertising for a period of one full year from an election (prior to this, the law restricted spending six months before the election). Typically, these third parties are supported by public sector unions which tend not to support Ontario Conservatives, so the move to use the clause in this case, described as using a "sledgehammer on a gnat," appears even more controversial as it seems to politically benefit Ford. (Ford had previously threatened to use the clause in 2018 after his government unilaterally changed election laws in Toronto during an election.)
In other provinces since 2018, the threat of invoking or actually invoking the clause has been a response to issues relating to public funding for Catholic schools, legislation requiring vaccination, the use of religious symbols in the civil service, and, recently, protecting the French language in Quebec at the expense of minorities in the province. This increasing willingness to use the clause, and use it more frivolously to pre-empt a court decision before it is even made, is a cause for concern. As Justin Trudeau's former secretary puts it, "what's at stake here is whether the ultimate arbiter of your Charter of Rights and Freedoms is the Supreme Court of Canada or your provincial premier." But "don't democratic societies put minority rights into inviolate foundational documents precisely because they're politically tempting to violate?"
Indeed, Canada has recently seen exactly what can happen when the rights of minorities are ignored for the sake of a political majority, and there are plenty of other historical examples in Canada where rights have been violated. So obviously, there are ethical concerns about the clause. So why keep it? Originally, it was thought that the clause would only be used in non-controversial circumstances because it would be so unpopular to use it otherwise. However, for those who support the clause, there are two important factors to consider. The first is that the clause is considered to be an important check on judicial review.
While the Canadian Supreme Court does not have the same partisan tinge that it's U.S. counterpart has, in the Canadian legal framework, Parliament is supposed to be supreme, meaning that what it says goes rather than the rulings of unelected judges. Some who support the clause argue that it is ultimately one of the reasons the court is less partisan; judges will be less activist and partisan if they know they can be so easily overridden. Indeed, with such a clause in the U.S., there might be less concern about when certain justices retire. Another reason why the clause is supported goes back to part of the reason it was created: to allow provinces to opt out for the sake of balancing collective rights.
Quebec has used the clause the most, typically defending its usage by claiming it is needed to protect the French language. Long concerned about declining usage of French and eventually becoming assimilated into English Canada, Quebec's defenders seek to protect collective French community rights over individual rights to secure what Quebecers consider to be a distinct society in North America. Thus, they claim that the clause serves a vital moral good.
On the other hand, critics might charge that this simply amounts to securing the rights of the majority over the minority by bypassing individual rights. Indeed, imagine any state simply choosing to ignore Roe v. Wade simply because it would be a popular move to do so. To that extent, the clause has raised new issues of moral concern as provinces now seem more willing to use it, even for things other than "non-controversial issues." The concern now is that the more it is used, the more it will be overused for the sake of convenience and political gain rather than as a last resort.
The moral issue for Canadians reconsidering the clause after almost forty years of existence is: How should collective and individual rights be balanced relative to each other? And how might these calculations change when a government threatens to use it? Experts believe that a move like Doug Ford's will be unpopular because it carries a lot of political baggage. On the other hand, Canadians are famously apathetic about politics and rarely turf one-term governments. It remains to be seen whether Canadians will be keen to defend the Charter from clause users come election time. I'd be skeptical that Ford's use of the clause becomes a major election issue a year from now. But the moral danger is that a constitutional tool capable of doing something so potentially harmful slowly shifts from a taboo to a norm fueled by populism. The moral task for the public is to re-evaluate how comfortable we are with this and under what conditions we consider the clause's use acceptable.