Pandemic Life and Duties of Self-Improvement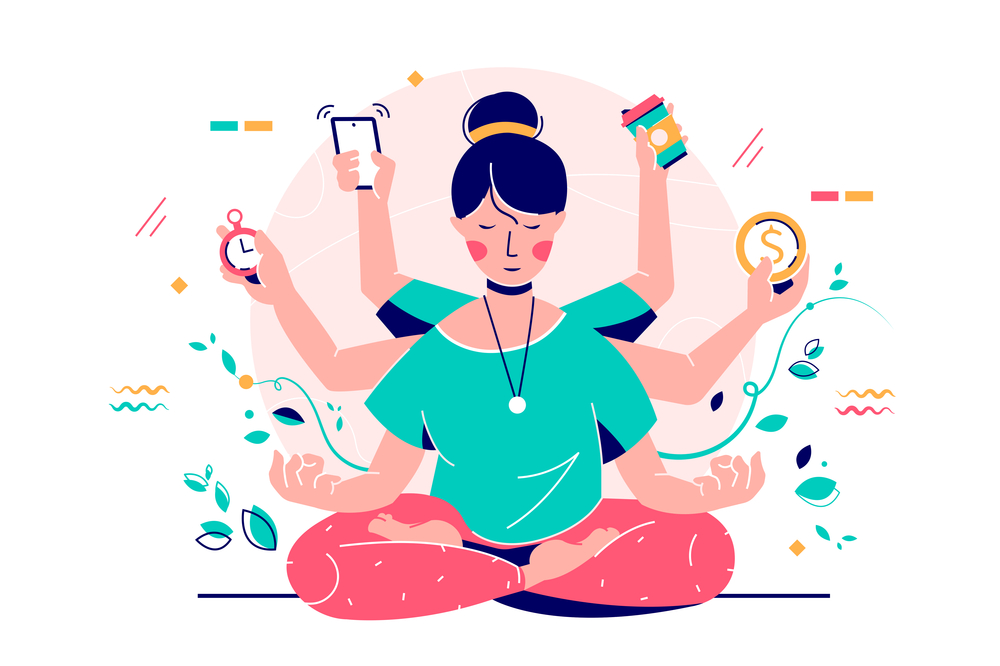 I haven't really done that much since last March. I mean, I've done the minimum number of activities required to keep myself alive, tried to stay connected to friends and family as much as possible, have tried to stay productive at work, and have stretched my legs outside every once in a while. But it feels like I could have done more. I have, for instance, been spending a lot of time doomscrolling, catching up on those shows in my Netflix queue, and losing all sense of time, but I could have been doing things that would have resulted in some degree of self-improvement. I've always wanted to learn how to play the guitar, and I need to improve my Danish (min dansk er forfærdelig!), and there are just a whole bunch of other hobbies and skills that I've wanted to pick up or improve that I never seemed to have the time for in the past. But now I've had the time, and I haven't done any of these things.
Does this make me a bad person? I've had the opportunity for self-improvement and didn't really do much with it. Do I have a duty to use my time to try to be better?
These questions only arise in my case because the pandemic has, in fact, presented me with means and opportunity for self-improvement in the form of extra time. A lot of people have not had the luxury of facing this particular problem. Instead of having a lot more free time, many people have found what little free time they had prior to the pandemic disappear: perhaps you have obligations to take care of family members that you didn't before, or you've gotten sick or had to help out with someone else who's been sick, or work has become much more strenuous, or you're out of work and have had more pressing matters. If you've been in this position, picking up the guitar is probably pretty low down on your list of priorities.
So it's not as though I think I'm deserving of sympathy. But, if you're like me and have found yourself with a lot of extra hours that you can't keep track of, you might find yourself feeling guilty that that last nearly full year could have been spent better. Is this guilt deserved?
There has, as one might suspect, been philosophical debate over whether one has any particular moral obligation towards self-improvement. Kant, for instance, argued that we do possess a certain kind of duty of this sort: it is not that we always, in every circumstance, must work towards improving ourselves, but we should definitely strive to when given the chance. Certainly, then, Kant would consider wasting a lot of time absentmindedly on the internet as something worthy of moral condemnation.
On the other hand, you might wonder if we really have any duties towards self-improvement at all: while I certainly have duties to help other people, we might think that when it comes to ourselves we are pretty much free to do what we want. So if I want to learn a lot of new skills and become a better version of myself, that's great; but if I want to sit on the couch and do nothing all day, I should be free to do so without facing any kind of negative judgment. Telling me to do otherwise can feel overly moralizing, a kind of self-righteous judgment in which you seem to be saying that you know how I should live my life better than I do.
Something seems wrong about both of these positions. For instance, it's hard to determine how we're supposed to adhere to a duty of self-improvement: does this mean that whenever I have free time that I have an obligation to, for instance, practice vocabulary in a language I want to learn? If so, this feels too demanding: I don't seem to be doing anything wrong if I spend an evening now and then just doing nothing in particular. At the same time, if I spend all my free time doing nothing in particular, that feels like a waste. We sometimes make these kinds of judgments of other people: that it's a shame they're wasting their time, or their potential to develop their talents. And while this can sometimes feel moralizing, sometimes it also just feels apt: sometimes people really do waste too much time, and sometimes peoples' efforts really could be put towards self-improvement.
Being in the midst of a global pandemic also muddies the water a bit. While one might have, on the one hand, a lot more time freed up by not having to commute to work, socialize, or really do anything else outside, one also has to deal with new challenges in the form of a dizzying amount of news, anxiety about the current and future state of the world, and a whole host of extra mental burdens that can quickly drain one's energy and motivation to be a better version of yourself. If these matters become too distressing then they can quickly become a burden that needs to be dealt with.
It's not clear how to evaluate the best way to make use of the extra opportunities one is afforded in the form of free time that is the result of a world that feels like it's falling apart. Maybe, then, when it comes to duties to oneself these days, focusing on self-maintenance is more important than self-improvement: while it's never a bad thing to work towards improvement, it feels like if you're managing to check off the mandatory items of your to-do list in month 10 of a pandemic then you're doing pretty well. Meaningful self-improvement can wait for another day.