Under Discussion: Is It Rational to Be an Ignorant Voter?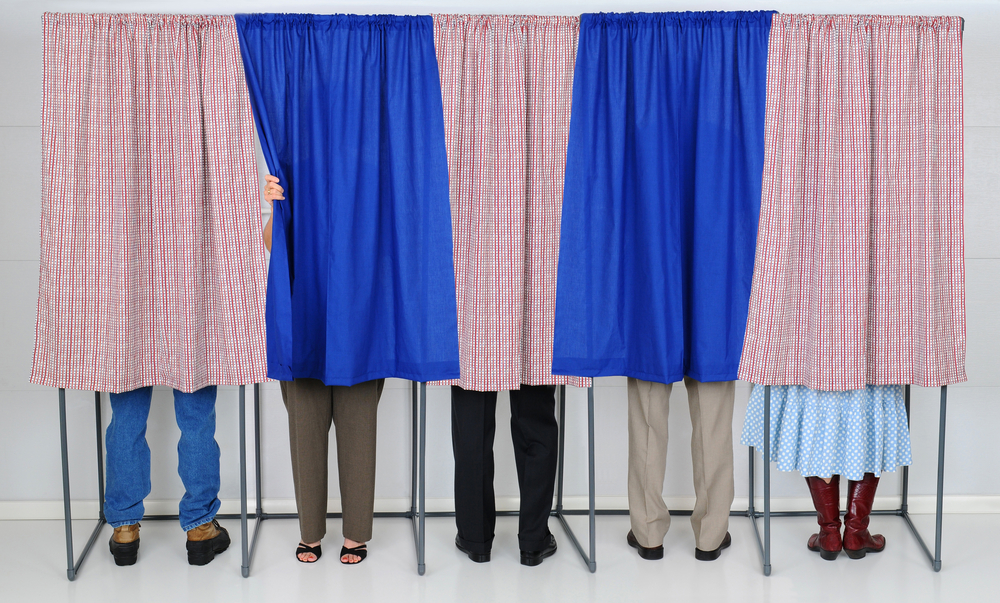 This piece is part of an Under Discussion series. To read more about this week's topic and see more pieces from this series visit Under Discussion: Democracy's Demands.
If you're an American and of voting age, and allowed to vote, should you vote in the upcoming election? The answer seems like an obvious "yes." There is, however, a bit of a puzzle when it comes to voting, especially in elections in very large democracies like that in the US: you ought to vote, even though the chance of your single vote is almost certainly not going to make any difference overall. That's not a comment on you, it's just math: there are a whole lot of people voting, and so really your one vote is not going to make an appreciable difference in the outcome. And it's not as though voting is an easy process: it takes time, is an inconvenience, and, depending on where you live and who you are, can sometimes be a pretty miserable experience overall. So given that your one vote won't make any difference anyway, why bother putting up with all that hassle?
You've no doubt heard this kind of reasoning before, perhaps from people you suspect were trying to justify their laziness. Of course, we might think that one has other reasons to vote, beyond just the chance of making a difference to the outcome of the election. For instance, one might think that not voting sets a bad precedent, which could lead to lots of other people not voting; or, perhaps one thinks that, regardless of the potency of a single vote, it is nevertheless one's duty – perhaps a moral duty, or a duty that one has in virtue of being a citizen of democratic country – to vote. We might think, then, that even if one has some practical reasons not to vote – one's vote won't make any difference and it's a pain to have to go through the process – then these factors are outweighed by other obligations one has.
There has been a lot of discussion about whether it is, in fact, rational in this practical sense to vote, despite one's vote likely making no difference in the outcome. Here are two reasons why voting might in fact still be rational, regardless of any kinds of duties we might think we have: first, one might argue that it is still important how much a candidate wins or loses by. This might be because one's vote can show that there is support for a candidate even if they lose, or make the winner more legitimate if they win by a larger margin. It might also be rational to vote in terms of the overall expected benefits of doing so. Here's the argument: consider an election in which the stakes are high, such that if candidate A wins then there will be a lot of good outcomes for you, your community, and the people you care about, while if candidate B wins it will be very bad for all those people, instead. In this case, even if your vote has only a tiny chance of making a real difference, that chance is worth it given the potential benefits if your candidate wins.
Consider now a related problem. It seems that we not only want people to vote, but we also want those voters to be informed: we want people to know things about the history of the candidates, their stances on important issues, their policies and proposals should they take office, etc. But now we also have something of a similar puzzle to the one we just considered: it seems like you should be a well-informed voter, but given how small of a chance your vote has of making a difference, it might not seem worth it to take the time to become well-informed. After all, just as there is a practical cost in voting, there is a practical cost that comes along with being well-informed: you need to keep up with the news (something that is mentally taxing enough these days without the help of it being an election cycle), sort the good information from the bad, and do research about those aforementioned policies and proposals. What's worse, it seems like much more work to gain all that knowledge than it is to just go and vote.
So like the worries about whether it is rational to vote, we have here a related worry about whether it is rational to become a well-informed voter. Again, the problem is that the costs in becoming informed may seem to outweigh the benefits: why should I spend so much time reading the news, doing research, etc., when chances are my vote really won't make a difference and so it doesn't matter how well-informed I am anyway? Whether this is the way people think about the issue or not, the outcome is the same: the problem of voter ignorance is a problem, with people typically lacking even the most basic knowledge of how their government works. While people will often take the time to go out and vote, then, the amount of effort it takes to become well-informed may then be seen by some as just too much work.
Here again we might appeal to other kinds of obligations: again, one might think that the duties of a democratic citizen are not only that one ought to vote, but that one also ought to be informed about who one is voting for. Or we might think that it would be morally irresponsible to not be well-informed, given the potential consequences of voting for the worse candidate. However, it might be more difficult to convince voters to become better informed, given the practical costs of doing so. It's also not clear who gets to decide who's really "well-informed" and who isn't: one might think that they know all they need to already, even while knowing very little. While it is easy to tell whether one has done everything they need to when it comes to obligations to vote (e.g. whether they have, in fact, voted) it can be much less clear whether one has fulfilled one's duties to be well-informed.
Due to these problems, instead of trying to convince someone to change by appealing to their duties, it is perhaps better to simply lower the costs of becoming well-informed. Websites that consolidate information that is useful to voters could be a step towards a solution to the problem (for example, sites like BallotReady). This is not to say that democratic citizens do not still have an obligation to be well-informed; rather, it is important to recognize that not all duties are as motivating, or easy to tell whether one has fulfilled them. In these cases, the best thing to do is perhaps to just make it easier for those duties to be fulfilled.