Considered Position: Flawed Democracy – Voter Participation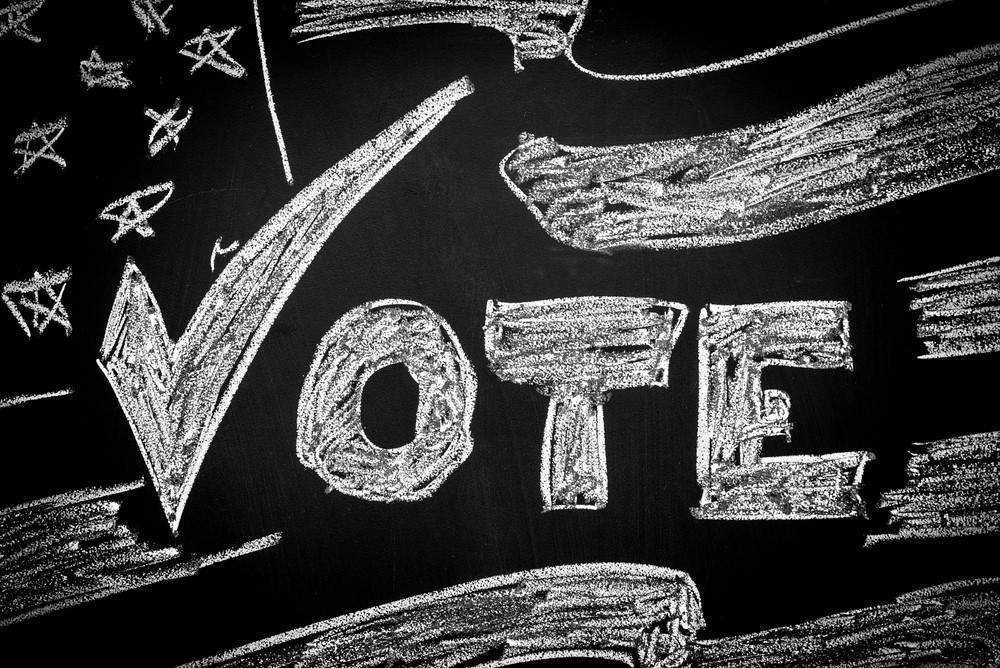 This piece concludes this Considered Position series on the United States' claim to being a "flawed democracy." To see the earlier segments, start here (part 2, part 3).
Most people need to vote if we want most people's interests represented. Unfortunately, a great number of people don't vote. Either because they are prevented from doing so or because they just don't care, many people who can legally vote don't. In this section we will explore the idea of the "rational nonvoter." To do so, we will consider debates around mail-in voting. Afterward, we'll examine what may be the greatest roadblock in having a functioning, representative democracy: voter apathy.
Mail-In Voting
In recent days, mail-in or absentee voting has gotten a lot of press. COVID-19 poses a significant threat to the upcoming election. Either people go to the polls, and the virus spreads and kills, or people don't go to the polls and the low voter turnout diminishes the legitimacy and representativeness of the results.
One prominently suggested solution to this dilemma is to have people just vote from home via mail-in ballots. Absentee ballots are already used by military personnel while serving abroad. But they are also used domestically. All states allow at least some citizens to vote absentee and more than two-thirds allow all citizens to vote this way. Those states without "no-excuse" mail-in voting require some sort of reason that explains people's inability to physically come to the polls. Lastly, some states conduct elections entirely by mail and automatically send ballots to all registered voters.
A number of Republican politicians, including Trump, have opposed this solution, typically spreading conspiracy theories and misinformation to justify their position, but most people, including many Republicans, support some sort of solution like this. Besides the patently false idea that mail-in voting increases voter fraud in any significant way, there is one common bad reason for opposing mail-in voting. As Trump himself put the common Republican worry, "if you'd ever agreed to [universal mail-in voting], you'd never have a Republican elected in this country again." Fortunately, this too is false. While increasing access to mail-in voting might increase turn-out and increasing turn-out sometimes modestly aids Democrats in elections, it really matters more who turns-out, and the evidence suggests that "universal vote-by-mail has no impact on partisan turnout or vote share." In other words, if it changes anything, universal vote-by-mail increases the number of votes, but doesn't do much of anything to affect who those votes are for.
Nonetheless, as we've discussed before, you can be right about something even if you don't have good reasons. That's the difference between true belief and knowledge. And in fact, there are some very good reasons to be wary of universal mail-in voting. It may be more of a necessary evil than a universal boon.
Probably the single greatest problem with mail-in voting is the loss of the secret ballot. "The secret ballot" refers to how, when you go to the polls to vote, you can vote whichever way you want without anyone knowing. This is fundamental to democracy. If people are paid or coerced to vote one way or another, the democratic process is delegitimized. With a secret ballot, it is still possible to pay or threaten someone to vote a certain way, but there is no way to confirm if your bribe or threat worked since no one but except maybe a few election officials will ever see your vote. So it isn't much done. However, with mail-in voting this all changes. Someone's abuser can stand over them, force them to vote one way, and seal and send the envelope themselves. A corrupt caretaker can do the same to an elderly person. And so could a parent coerce a child. Even without the threat of force, more subtle forms of coercion, including moral judgment and social pressure, can be much more powerful when the coercer can confirm whether or not you listened to them.
In addition, none of these examples even touch on the possibility of buying people's votes. There are two main ways ballots are checked to make sure they are legitimate. First, there is the ballot itself. It is printed on very special paper with a special code, unique to each registered voter. This way, it's almost impossible for people to make counterfeit ballots. Second, many states use signature verification to assure a particular voter was really the one filling out their ballot, and the United States Postal Service (USPS) has procedures for tracking mailed ballots and flagging potential fraud.
However, all this only stops people from wholly counterfeiting votes. It is perfectly possible for a real person to receive their ballot, sign it, and sell it to someone else. Even if the ballot is not mailed from the voter's house, this will not result in it being flagged as potentially fraudulent by the USPS. This is because of the legality of ballot collection in some states. Ballot collection is the process of people other than the voters themselves collecting and submitting voters' ballots. In some places, this is limited to family members or caretakers. In other places, people working for political campaigns can do it too. The potential for fraud is there and it would likely be difficult to identify and prevent. However, it cannot be reiterated enough that this does not happen sufficiently frequently to have been responsible for any election to have gone one way or another.
In any case, coercion of this sort would seem to be small-scale and disorganized. An abuser's coercion of someone's vote in one direction will be countered by another abuser's coercion of someone's vote in the other direction. The fact that ballot collection isn't legal in most places, and that where it is legal there are usually limits, means buying votes in the way I described on a large-scale would be difficult. It would be tough to do systematically and given that the margins on elections are usually on the order of magnitude of at least thousands of votes, it would take a lot of work to change an election. Plus, the aforementioned USPS flagging would require any would-be election buyers to deposit those thousands or tens of thousands of ballots in a wide enough area to not arouse suspicion. And, finally, keeping any such operation secret would require each of those thousands of bought-off voters to keep quiet. The odds of this happening on such a large-scale are on par with the odds of other large-scale operations like the moon landing being faked.
On the other hand, there are some seriously good reasons to support universal mail-in voting. The biggest reason here has to do with those rational nonvoters I mentioned at the start. A rational nonvoter is someone who doesn't vote who is rational in the economic sense. What this means is that for these people, the cost of voting to them surpasses the cost of not voting. A great deal of people, as we will discuss in more detail later, do not think their votes matter, mostly because of the influence of corporate interests like the ones we discussed when we talked about Citizens United. And if your vote doesn't matter, why waste your time and gas money driving over to the polling station? More importantly, why take off time from work? Economic circumstance discourages many people from voting. Fourteen percent of registered voters who didn't end up voting blame a conflicting schedule or being too busy. Filling out an absentee ballot, in contrast, is easy. They send it to you and you don't even need to buy a stamp. By decreasing the cost of money and time in voting, you make it easier for voters to rationalize voting. And as we said at the start, the more voters, the more accurately an election represents citizens' interests.
Universal mail-in voting would be a big change to our electoral system. Whether that change would be for the better or for the worse depends a lot on what precautions we take. Mail-in voting has real potential for fraud, even if it hasn't commonly happened in the recent past. At the immense scale required to have universal mail-in voting for America's hundreds of millions of registered voters, it's certain any cracks in the system will be tested. As with any issue, we are forced to weigh the benefits and costs but we won't really know whether we made the right choice until after the election is done.
Voter Apathy
If COVID-19 keeps a great number of people from turning out in the 2020 election, questions will be raised about the election's legitimacy. If only a fraction of the population votes, and only a plurality of those votes are for the winning candidate, it will be difficult for the winner to claim a mandate from the people. At the same time, it would be hard for things to get much worse than they already are, turnout-wise.
In the 2016 election, 55.67 percent of the voting-age citizen population voted. That's way lower than most other democratic nations. Let's take things further. Donald Trump won the 2016 election according to the Electoral College while losing the popular vote, garnering only 46.09 percent of the votes cast. Doing some math here, we can see only 46.09 * 55.67 = 25.66 percent of the population cast a vote for the current President.
It is difficult to compare the election of our president to the elections of Prime Ministers in parliamentary states but doing so may give us a rough idea of how poor our president's mandate is (importantly I don't just mean Trump here: US turnout hasn't changed much in the last several decades). Belgium had the highest turn out of any nation in 2014 at 87.21 percent. And, the governing coalition held 83 of 150 seats in their Parliament. With the same calculation, we can say roughly 48.25 percent voted for the ruling government. This is clearly a much stronger mandate.
Low voter participation raises fundamental questions about our democracy. A basic view of representative democracy (the sort we have) is that a representative only deserves power if they have popular support. The laws, too, are only legitimate if they are enacted by a government which has popular support. Ultimately, society and government are social constructions; they are part of the social imaginary. They don't exist in the world like rocks or trees. So the power and effectiveness of government, much like the power of Santa Claus on small children, depends on how much people believe in it.
And people don't believe in it very much. Around 30 percent of registered voters who did not vote in 2016 did not vote either because they "did not like the candidates or campaign issues" or because they were "not interested" or "felt [their] vote would not make a difference." The former reason was more common than the latter but 2016 wasn't terribly representative of people's general reasons for not voting. Donald Trump and Hillary Clinton were both disliked more than any candidates in recent memory. But more familiar is the sentiment people have that their vote "would not make a difference."
There are a number of reasons for this sentiment. Foremost among these is a concern with money's influence on elections. About 57 percent of people agreed in a poll with the statement "politics and elections are controlled by people with money and by big corporations." This is an issue we have covered at length already. In short, there is little regulation on campaign donations and what regulation there is isn't enforced very well.
Another major reason for people's apathy toward voting is that they don't think their votes matter in a numerical sense. In a nation of over 300 million people, the role each individual vote has in determining a presidential winner or loser has little relevance. This argument stems from a bit of a logical fallacy though. Consider a jar with red and blue sand. When mixed, it appears purple. And every grain of sand is very small. You can pluck out any grain of sand, red or blue, and say "this grain of sand is so small, it has no contribution to the color of this jar." And when you remove it, you don't change the color of the jar. Does this prove your point? Of course not. By the same logic, you could claim to be able to remove all the sand, grain by grain, and that the jar would remain purple instead of clear. You could claim the same about removing all the blue sand or red sand.
When one person or one grain of sand is missing from the ballot box or jar, the color of the results doesn't change. But if many people do not vote, the outcome can change. The only case where it wouldn't would be if those who didn't vote were represented perfectly by those who did. If you're the only one not voting in your whole state, yeah, your vote or lack thereof probably doesn't matter. But when upwards of 20 percent of the population thinks that way and elections are decided by single digit margins, it is irrational for all those people to think their votes don't matter. It's the same logic that advocates apathy in the face of climate change and we all know how helpful such apathy has been so far.
One legitimate grievance voluntary nonvoters have (for many people are prevented from voting by reasons outside of their control) is that candidates don't represent them. The fault for this at least in part lies with the primary system. Political primaries are the intra-party elections held to determine which candidates will represent the parties on general election ballots. These only started happening in the 1900s and had little real influence in the determination of candidates until the 1970s. Before this, party conventions decided who would be on the ballot. Typically, the candidates were chosen by conventions based on electability. Party values were secondary to victory. Nowadays, however, primaries dominate. However, it's not immediately clear why this objectively more democratic system should lead to problems with how well candidates represent voters.
The best way to think about it involves first remembering how little people participate in elections in the first place. If you think turnout in general elections are bad, you will struggle to believe how bad turnout is for primaries. Only 28.5 percent of eligible voters voted in both parties' primaries combined in 2016. Only those who care most about politics are going to turn out for these, and it's easy to see that people with more extreme beliefs are thus going to turn out than people with moderate beliefs. People aren't passionate about moderation and compromise. This leads to more extreme candidates being elected by primaries. Those who end up thinking about voting in the general elections will be far less extreme and will thus feel unrepresented leading them to refrain from voting.
Political primaries would be a great thing if everyone voted in them: they are certainly more democratic than the older convention-based system of candidate selection. The people who rallied for them to become the standard for candidate selection were not malicious or stupid. Just as we have seen with a variety of political problems, the cause can often come from rational and benevolent individual decisions. The same goes for corporate campaign donations. While the surface-level behavior of corporate donors seems greedy and self-serving, the roots can be good.
If we are a democracy, we need to encourage changes to our electoral system that will maximize the amount of democratic participation. Those reforms could take any number of shapes but they must be made for change in any other domain to occur. Without democratic legitimacy, any leader, whatever they do, is ineffectual, since their actions are not representative of the will of the people.
Conclusion
This series concludes with a discussion of voter apathy because it is a problem that must be resolved before change can be made for the better in any of the domains we have discussed. People have to care. They have to learn and think. And we have to take care as a community to watch over one another to assure none of us contributes to something terrible out of an innocent or even benevolent motive. Even after reading all of this, having seen all these arguments and motives laid out, it is unlikely that you will change your behavior anymore than I have for learning all this. As Portia said in Shakespeare's Merchant of Venice:
"If to do were as easy as to know what were good to do, chapels had been churches, and poor men's cottages princes' palaces. It is a good divine that follows his own instructions: I can easier teach twenty what were good to be done, than be one of the twenty to follow mine own teaching."
Nonetheless, life is a series of moments. And if in some of these we remember what we have learned, we might make the right decisions. To be apathetic is to submit to the unconscious, amoral, tide of the structures of our societies that already have great control over the paths we take. And so long as we push, just ever so slightly, perpendicularly to that tide, exerting some small amount of free, conscious will, in just a very few moments, from time to time, things can change and for the better. To refrain from even this is a choice that cannot be blamed on the system, even for all of its ills.
The mission of the Prindle Institute for Ethics is to foster the skills of moral reasoning that give us the real freedom to choose in those few, decisive moments. Without these skills, the possibility for even small change in those moments is lost. Without them, the unconscious tide is all there is. As we have discussed throughout this series, plenty of extraordinarily harmful actions can be superficially justified and rationally so. And the systems under which we live, this tide, strongly incentivize us to adopt some of these while ignoring broader reaching, more complex moral concerns.
Whoever you are, whatever issues you care about, if you live in a democracy, elections and election reform are critical. Those minutes spent voting are some of the few moments where we have the chance to participate in decisive action. This series has been a depressing one, pointing out flaw after flaw in the electoral system. But we can't just give up and focus on how depressing it is. We must think critically, examine our values, and place our focus instead on what the world can be. As the Lorax famously said in Dr. Seuss's The Lorax:
"Unless someone like you cares a whole awful lot,
Nothing is going to get better. It's not."