Cardi B, Ben Shapiro, and the Pop Culture vs. High Culture Debate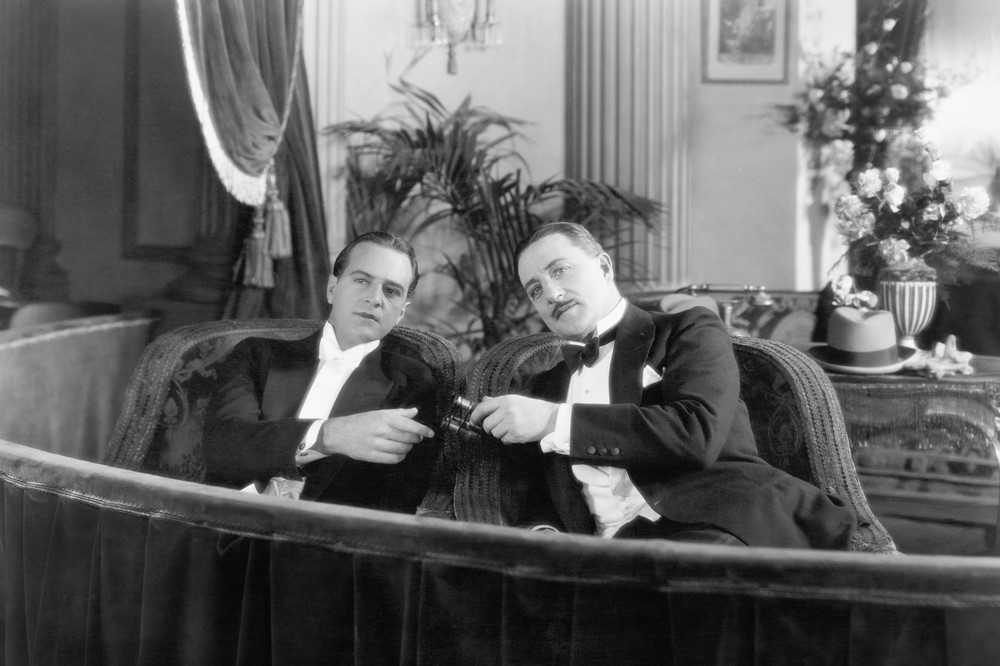 Recently, there has been a clash of rival philosophies in the public sphere. Popular rapper Cardi B not too long ago dropped a controversial single. Her song, titled "WAP," is incredibly raunchy, and its impropriety prompted the conservative commentator Ben Shapiro to accuse it of being demeaning to women. Nonetheless, as we will see, Shapiro's problem with this song goes far beyond its explicit lyrics. In fact, Shapiro's criticism of WAP fits into a long history of members of dominant groups criticizing and dismissing instances of "low" culture in favor of "high" culture.
But before that, let's treat the man charitably and evaluate his critique of the song. In a tongue-in-cheek tweet, he wrote that "it's misogynistic to question whether graphic descriptions of 'wet-ass p****' is [sic] empowering for women." It is interesting that he focuses on the "graphic" nature of the song. Of course, sex has been a part of pop music since the beginning. And it has always been controversial. The Beatles sang "Why Don't We Do It In the Road?" and had their song "A Day in the Life" censored by the BBC. Ostensibly, this was for a drug reference. However the song only contained a reference to cigarettes. John Lennon said he thought the phrase "I want to turn you on" had gotten them censored. But of course, these songs could not today be called "explicit" or "graphic." So then, maybe Shapiro has a point. Maybe these songs are acceptable but such graphic songs as WAP are not.
Alas, it is not so easy. Shapiro places rappers and The Beatles on the same level regarding "suckage." How is this position consistent? Well, it seems Shapiro equally dismisses all pop music. We can see this from his tweets comparing rap negatively to Mozart and explicitly stating that he does not consider rap music at all. Combining this claim with his earlier one about The Beatles, we can conclude Shapiro doesn't consider The Beatles to have produced music either. This is odd given how Rolling Stone Magazine has consistently ranked The Beatles at the top of their list of the "100 Greatest Artists." To understand Shapiro, to see why he despises WAP so much, we must now consider how one could come to the conclusion that pop music isn't music.
Much to Shapiro's chagrin, I'm sure, Mozart is beloved but not as much as he used to be. The rise of popular or "pop" music starting in the 50s with Elvis Presley and solidifying with The Beatles in the 60s meant the end of classical works of Mozart and Beethoven being the standard of music. And these pop artists couldn't have gotten a foothold without technological advancements like radio democratizing access to music. Before, you either had to go to a concert hall or play the music yourself. And you could really only do the former if you were well-to-do.
In fact, for a very long time there has existed a class distinction when it comes to music, and in fact to all of art. There is "high" art and there is "low" or "pop" art. These compose high and low culture respectively. People will argue a lot about what counts as "high" art but we can come to a decent understanding through some uncontroversial examples: the epics of Homer, the poems of Catullus, the sculptures of Michelangelo, the plays of Shakespeare, and the symphonies of Beethoven. "Low" art (until recently) would not include any writing since only the upper class could write. Additionally, few commoners would be able to afford the marble, paints, and even just paper and ink that are requisite for much of high art. And who could write a symphony without ever having seen more than a few instruments in one place at a time? Again, until recently, all but the upper class had to spend a great deal of time laboring.
Which is better, high culture or low? And is the difference really so substantial as Shapiro makes it out to be? Aesthetics is the study of beauty. When talking about whether one piece or set of art is better than another, we are usually judging them by the standard of beauty. So what makes something beautiful? One camp says that beauty is completely subjective. An old Latin aphorism expresses this: "de gustibus non est disputandum" ("there cannot be arguments about taste"). If this were true, the distinction between high and low culture would be pointless. But of course people do argue about taste. Who has not gotten into an argument about whether this or that song, this or that movie, is superior to another?
One way of settling these arguments by appealing to authority. Let the movie critics at Rotten Tomatoes decide whether the movie was truly good. But those who study literature, sculpture, music, and art will usually judge the classics of high culture as superior to those of pop culture. Movie critics, as everyone knows, love art films more than summer blockbusters. The tastes of critics and the tastes of the public don't always match. How do we justify ourselves in these cases? And how do the experts themselves decide?
There may be some ways to define beauty or "goodness" more clearly, if not completely rigorously. Good pieces of art are usually complex. They are often difficult to make. They frequently express a message. And of course, most subjectively, good art gives us pleasure, or at least an emotional reaction of some sort. Of course, all of these rules, except possibly the last one, have exceptions. John Cage's song '4'33",' which is just silence, isn't complex. Maurizio Cattelan's "Comedia" artwork isn't difficult to make: it's a banana duct-taped to a wall. Alas, it's not as easy to ascend Plato's ladder as we had hoped.
The main argument in favor of popular culture and art is that it's far more pleasurable for more people. Most of us remember the classics of high culture as the books/plays/art/songs we were assigned in boring classes in high school. The argument is easy to make: If Mozart is so good, why don't more people choose to listen to him?
Now is a good time to consider the other thing that makes art "high" rather than "low." High art isn't just good. And not all good art is high art. High art is partially defined by its exclusiveness. How few artistic works of women or people of color are counted as high culture? How many works not produced in Europe? "Rap music isn't music" was not an uncommon position twenty years ago and even though rap continues to grow in popularity, a rap album hasn't won the Grammy for Best Album of the Year in over 15 years. Until rap, via white male rapper Eminem, got popular with white men instead of black people, it was simply not accepted. In the same way, until The Beatles got popular with white, adult men instead of just teenage girls, pop music too was considered not to be a legitimate art form.
Cardi B, from the perspective of a high culture aesthete and according to the prejudices of our society, represents the lowest of the low. She is a woman and a person of color. She's bisexual and a former sex worker. Regardless of whether her music is good or not by any measure we've discussed, it would never be counted as high culture and so is dismissed by some as worthless.
Obviously there is a great deal of value in the art which composes high culture. No one would seriously argue that Ode to Joy hurts their ears or that Shakespeare was a hack. And really, opinions like those of Shapiro where popular music and art is dismissed as worthless are vestigial; few hold them and those that do are old. Nonetheless, it is common for our biases regarding the origins of art to sway what would otherwise be legitimate discussions about beauty. Black teens making graffiti are a menace. But when Banksy does it, it's okay and even counted as high culture. WAP may be a terrible work of art. That's debatable. But the suggestion that it or any other instance of popular art isn't art at all isn't. Any such suggestion is an attempt at exclusion, an attempt to prop up the slowly dying concept of high culture.