The Short- and Long-Term Ethical Issues of Working from Home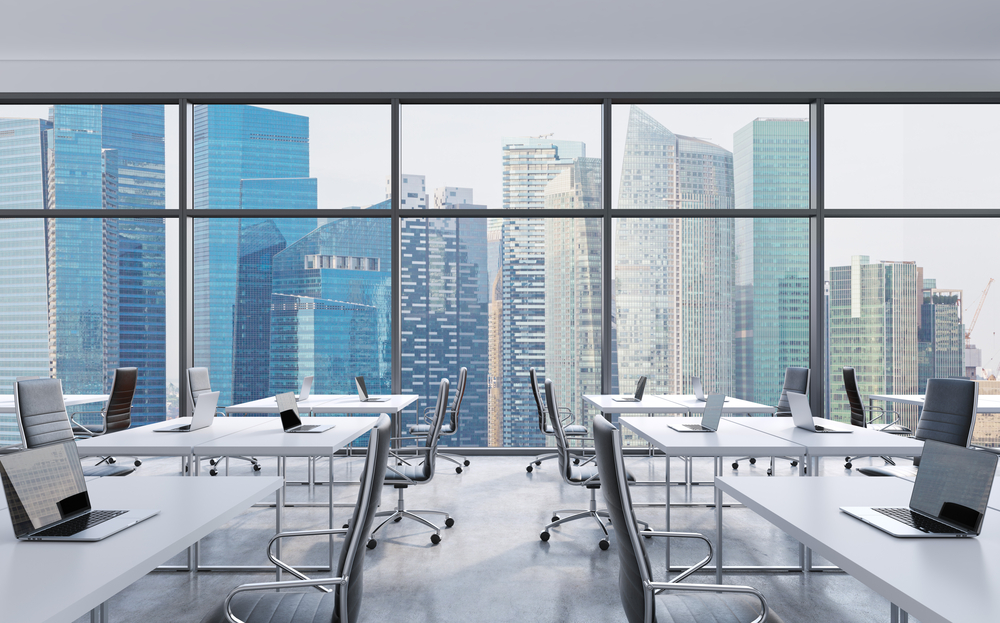 The COVID-19 pandemic has resulted in a shift of working habits as almost half of the U.S. workforce now are able to work from home. This has led many to ask whether it might be the beginning of a more permanent change in working habits. Such a move carries significant ethically-salient benefits and drawbacks regarding urban development, climate change, mental health, and more.
Despite the apparent novelty of the idea of having many permanently working from home, this was the norm for most people for most of human civilization. It was the industrial revolution and 18th and 19th century reforms to travel which encouraged our need for a separate place of work. Two hundred years ago most people in North America lived and worked on farms. Artisans making textiles and other goods largely working from home. The steam engine allowed for a centralized location that could allow for efficient mass production. Early industrial production even still relied on the "putting-out system," where centralized factories would make goods and then subcontract the finishing work on the item to people who worked from home. In other words, the concept of "going to work" everyday is a relatively recent invention in human history.
This change had many far-reaching effects. The need to be close to work resulted in urbanization. In the United States the population who lived in urban areas between 1800 and 1900 jumped from 6% to 40%. Urban development and infrastructure followed suit. Artisans who once worked for a price for their goods now worked for a wage for their time. Work that was once governed by sunlight became governed by the clock. Our political and social norms all changed as a result in ways that affect us today. It's no surprise, for instance that during this time, as employees began working together in a common area, that the first labour unions were formed. Returning to the working habits of our ancestors could have similarly profound effects that are difficult to imagine today, however there are several morally-salient factors that we can identify in a 21st century context.
There are several moral advantages of having more people work from home rather than going to work every day. Working from home during COVID is obviously a move directed at minimizing the spread of the virus. However, permanently working from home also permanently reduces the risk of spreading other infections in the workplace, particularly if it involves less long-distance travel. Approximately 14 million workers in the United Stated are employed in occupations where exposure to disease or infection occurs at least once per week. Reducing physical interaction in the workplace and thereby minimizing infections within it can improve productivity.
In addition, less people going to work means less commuting. 135 million Americans commute to work. Avoiding commute could save an employee up to thousands of dollars per year. The shift has secondary effects as well; less commuting means less wear and tear to public infrastructure like roads and highways and less congestion in urban areas. This is helpful because new infrastructure projects are having a hard time keeping up the increases in traffic congestion. Such changes may also help with tackling climate change, since 30% of U.S. greenhouse gas emissions are for transportation.
On the other hand, it's possible that working from home could be more harmful to the climate. Research from WSP UK shows that remote working in the UK may only be helpful in the summer. They found that environmental impacts could be higher in the winter due to the need to heat individual buildings instead of a single office building which can be more efficient. In other words, the effect on climate change may not be one-sided.
Working from home can also be less healthy. For example, the concept of the sick day is heavily intertwined with the idea of going to a workplace. The temptation may be to abolish the concept of the sick day with the reasoning being that the whole point of a sick day is to stay home and avoid making co-workers sick. However, even if one can work from home our bodies need rest. Workplace experts have found that those who work from home tend to continue to work during a sickness and this may lengthen recovery time, lead to burn-out, and ultimately lead to less productivity. It can also be unhealthy to develop an "always on" mentality where the line between work and home becomes blurred. According to a recent Monster survey, 51% of Americans admitted to experiencing burnout while working from home as the place of rest and relaxation merges with the place of work. This may have the effect of increasing the number of mental health problems in the workplace while simultaneously making them more physically isolated from fellow workers.
Another potential downside centers on the employer-employee relationship. For example, working from home permanently allows employees to reside in areas where the cost of living is cheaper. This may mean salary reductions since a business will now have a larger pool of potential employees to choose from and thus can offer lower, but still competitive, salaries in areas where the cost of living is cheaper. Facebook has already made moves in this direction. This means job searches will become more competitive and this could drive down salaries even lower. At the same time, large offices will not be needed, and larger urban areas may find decreased economic activity and a drop in the value of office buildings.
The shift also means that an employer is able to infringe on the privacy of home life. Employers are now tracking employees at home to ensure productivity, with software able to track every word typed, GPS location, and even to use a computer's camera. In some cases, these features can be enabled without an employee even knowing they are being monitored. This will only exacerbate a long-standing ethical concern over privacy in the 21st century.
Finally, it is morally important to recognize that shifting to working from home on a large scale could have disproportionate effects on different communities and different job sectors. The service sector may struggle in areas that no longer have heavy workplace congestion. Also, plumbers and electricians cannot work from home so there are certain industries that literally cannot move in that direction completely. Service industries are often segregated by race and gender, thus ensuring that any of the opportunities enjoyed by working from home will not be equitably shared. It also means that disruptions in these industries caused by the shifting working habits of others could be disproportionately felt.
A permanent shift towards remote working habits carries certain specific moral concerns that will need to be worked out. Whether it will lead to more productivity, less productivity, a greater carbon footprint, a smaller carbon footprint, and so on, will depend on the specific means used and on the new work habits we adopt over the course of time as new laws, policies, and regulations are formulated, tested, and reformed. In the long term, however, the most significant ethical impacts could be the radical social changes it may cause. The shift from working from home to working at work dramatically changed society in less than a century, and the shift back may do the same.