Parler and the Problems of a "Free Speech" Social Network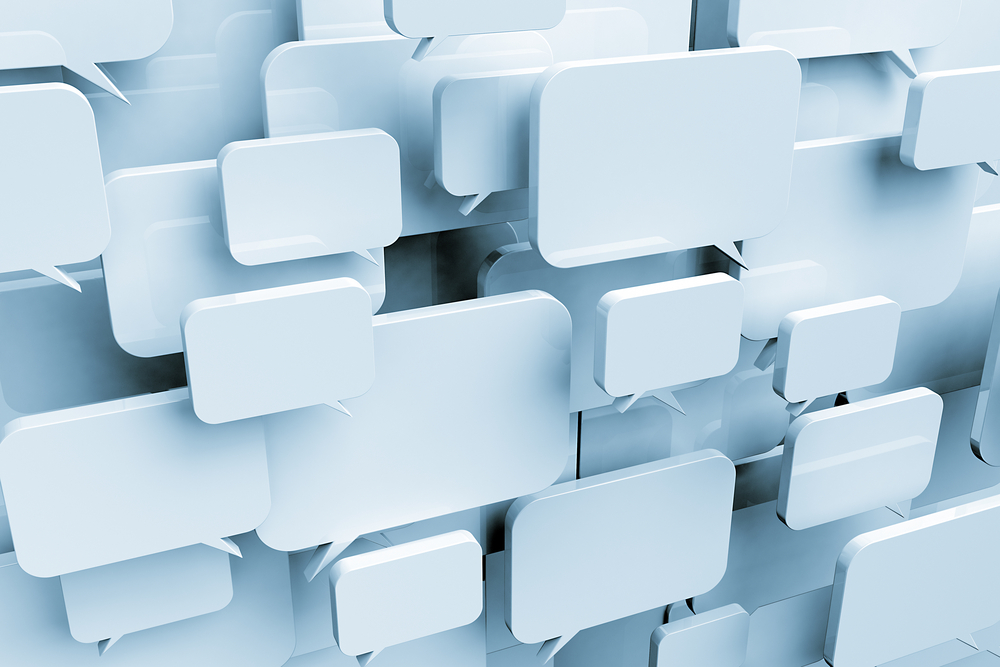 Twitter is something of a mess. It has been criticized by individuals from both ends of the political spectrum for either not doing enough to stem the tide of misinformation and hateful content, or of doing too much, and restricting what some see as their right to free expression. Recently, some of those who have chastised the platform for restricting free speech have called for a move to a different social media platform, one where opinions – particularly conservative opinions – could be expressed without fear of censorship. A Twitter-alternative that has seen substantial growth recently is called Parler: calling itself the "Free Speech Social Network," its userbase gained almost half a million users in a single week, partially because of a backlash to Twitter's recent fact-checking of a Tweet made by Donald Trump. Although the CEO of Parler stated that he wanted the platform to be a space in which anyone on the political spectrum could participate in discussions without fear of censorship, there is no question that it has become dominated by those on the political right.
It is perhaps easy to understand the appeal of such a platform: if one is worried about censorship, or if one wants to engage with those who have divergent political opinions, one might think that a forum in which there are fewer restrictions on what can be expressed would be beneficial for productive debate. After all, some have expressed concern about online censorship, specifically in terms of what is seen as an overreactive "cancel culture," in which individuals are punished (some say disproportionately) for expressing their opinions. For example consider the following from a recent article in Harper's Magazine, titled "A Letter on Justice and Open Debate":
"The restriction of debate, whether by a repressive government or an intolerant society, invariably hurts those who lack power and makes everyone less capable of democratic participation. The way to defeat bad ideas is by exposure, argument, and persuasion, not by trying to silence or wish them away."
So, what better way to defeat bad ideas than to provide a platform in which they can be brought out into the open, carefully considered, and argued away? Isn't a "Free Speech Social Network" a good idea?
Not really. An assumption for the argument in favor of a platform that allows uncensored expressions of opinions is that while it may see an increase in the number of hateful or uninformed views, the benefits of having those ideas in the open to analyze and argue against will outweigh the costs. Indeed, the hope is that a lack of censorship or fact-checking will make debate more productive, and that by allowing the expression of "bad ideas" we can, in fact, "defeat" them. In reality, the platform is awash with dangerous misinformation and conspiracy theories, and while contrarian views are occasionally presented, there is little in the way of productive debate to be found.
Here's an example. With over 400 thousand followers on Parler, libertarian politician Ron Paul's videos from the "Ron Paul Institute for Peace and Prosperity" receive thousands of positive votes and comments. Many of these videos have recently expressed skepticism about the dangers of coronavirus: specifically, they call into question the efficacy of tests for the virus, claiming that reports of numbers of cases have been inflated or fabricated, and argue that being made to wear facemasks is a violation of personal liberties. These views fall squarely into the camp of "bad ideas." One might hope, though, that the community would respond with good reasons and rational debate.
Instead, we get a slew of even worse misinformation. For example, here is a representative sample of some recent comments on Paul's video titled "Should We Trust The Covid Tests?":
"My friends husband is world renown doctor. He is getting calls from doctors all over USA and World that tell him CV-19 Numbers are being forged."
"Nurse all over are saying they are testing the same persons over and over and just building up the numbers not counting them as the same case, but seperate cases. Am against shut down period."
"No. Plain and simple. COVID tests are increasingly being proven to be lies. Unless you believe the worthless MSM liberal sheep lie pushers."
The kinds of comments are prevalent, and, as can be seen, are not defeating bad ideas, but rather reinforcing them.
Herein lies the problem: productive debate will not just magically happen once we unleash all the bad ideas into a forum. While some may be examined and defeated, others will receive support and become stronger for having been given the room to grow. Without putting any kind of restriction on the expression of misleading and false information we then risk emboldening those looking to spread politically-motivated misinformation and conspiracy theories. The result is that these bad ideas become more difficult to defeat, not easier.
If one is concerned that potential censorship on social media networks like Twitter will stifle debate, what Parler has shown so far is that a "free speech" social network is good for little other than expressing views that one would be banned for expressing elsewhere. Contrary to Parler's stated motivations and the concerns expressed in the Harper's letter, mere exposure is not a panacea for the problem of the bad ideas being expressed on the internet.