Water Scarcity and Aldo Leopold's "Land Ethic"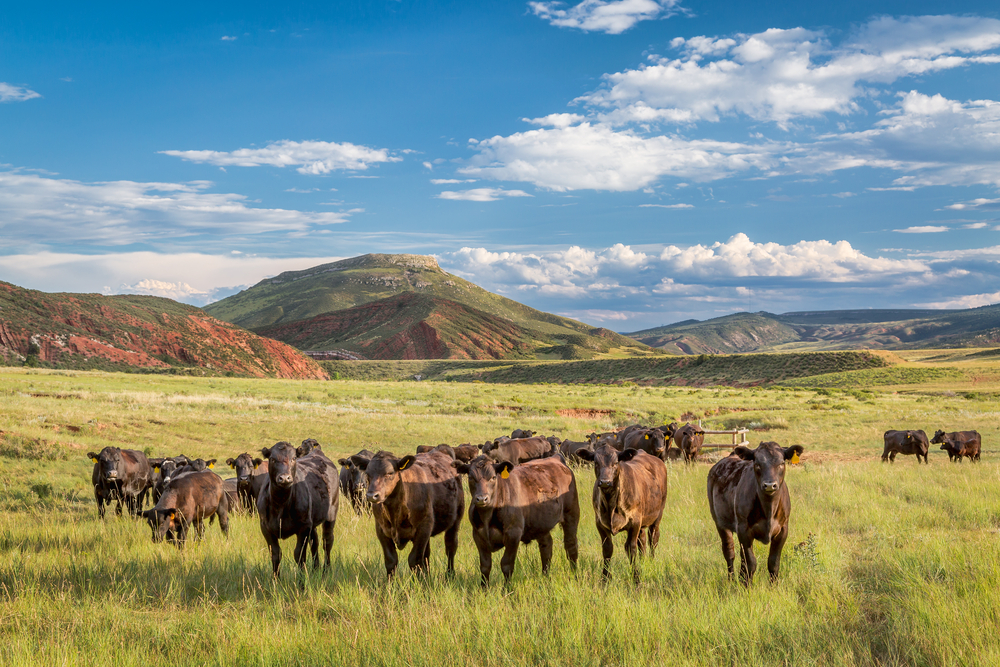 On March 2nd, the journal Nature Sustainability published the results of a multi-layered study that explored the effects of human behaviors on water flow patterns in the western United States. Overall, in addition to cities diverting river waters for public use and the evaporative effects of global climate change, the study's authors pointed to one particularly large culprit responsible for water resources shrinking in the west: the cattle industry. As they explained, the data indicates "irrigation of cattle-feed crops to be the greatest consumer of river water in the western United States, implicating beef and dairy consumption as the leading driver of water shortages and fish imperilment in the region."
To anyone with a passing familiarity with environmentalist conversations, this news might be unsurprising; the resource-intense requirements of industrialized agribusiness have been well-documented, but this study is the first of its kind to demonstrate an empirical connection between specific business practices and specific, localized environmental effects. But the news fits well with well-known facts: agricultural irrigation accounts for as much as 90% of water use in many western states and at least a third of that is devoted to the raising of livestock – the study's connection between beef/dairy products and increasing water scarcity problems makes sense. Much of the concern for developing 'sustainable' agricultural practices is precisely to counter the looming shortages of necessary resources as various interests and industries continue to compete for ever-dwindling supplies of water, land, and the like.
Solving this puzzle about resource-competition is complicated, particularly given the size of the economic supply chains involved in these industries. As environmental engineer Megan Konar explains, it is not enough to simply scold hamburger-eaters in Florida about the ramifications of their dinner on fish habitats in Colorado, "This is a collective action problem; we can't leave it up to individual consumers to solve it." Although it is true that widespread personal divestment from meat and dairy production chains might provoke bigger, structural change, such individual commitments are unlikely to be coordinated into sufficiently powerful statements. Instead, say the study's authors, organized political action is required.
Interestingly, the temporary solution that the Nature Sustainability study's authors call for might also be familiar to environmentalists: "offering financial incentives for the voluntary, temporary, rotational fallowing of farmland as a means for reducing consumptive water use." The notion that, rather than farming via methods known to cause environmental degradation, farmers should be paid by the government to not farm (or to farm in more environmentally-conscious ways), is a long-standing element of American agricultural policy, both specifically regarding western water stocks and generally in a variety of other areas. By providing economic incentives via governmental subsidies, policymakers seek to encourage better farming habits overall.
Unfortunately, it's unclear that such incentives actually work – or, rather, it's never been clear that their positive effects last once the money runs out.
Writing in 1949, Aldo Leopold reflected on a five-year policy enacted by the Wisconsin legislature over a decade earlier to pay farmers to adopt various practices designed to rehabilitate regional topsoils; as Leopold explains, "…the offer was widely accepted, but the practices were widely forgotten when the five-year contract period was up. The farmers continued only those practices that yielded an immediate and visible economic gain for themselves." From this and other examples, Leopold developed his now-famous contrast between ethical rules predicated on economic values and those built on what he called "value in the philosophical sense."
To Leopold, any sort of policy operating from the assumptions of the former could never truly motivate genuine perspectival change because it cannot cultivate the sort of ethical and aesthetic appreciation of the land as a thing to be valued for its own sake. If natural lands aren't viewed as valuable in-themselves, then Leopold was convinced that economic debates about their use will inevitably allow for all manner of incremental, self-interested arguments about the 'usefulness' of a particular resource to trump the overall importance of the system of which that resource is an inextricable part. Against this, Leopold argued for a "land ethic" that would limit how people could act in various ways regarding natural areas and habitats; much like how we cannot ethically murder one innocent human simply to make the lives of several other people better, Leopold insists that we cannot desecrate natural environments simply for the purpose of making the lives of people marginally better in arguably unnecessary ways.
So, although financially incentivizing western water-users to seek out alternative production methods might function as a temporary stop-gap measure for limiting the current ecological impact of the beef and dairy industries, it is impractical to think that such policies would promote the sort of environmentally virtuous outlook – what Leopold called "the ecological conscience" – that could promote genuinely sustainable practices over the long haul. And, ultimately, this is the same conclusion that the Nature Sustainability study draws: long-term "water security and river health in the western US will depend on the willingness of urban and rural water users to collaborate in design of demand-management strategies, the ability of political leaders to secure funding to implement those strategies, and the willingness of beef and dairy consumers to reduce their consumption or select products that do not depend on irrigated cattle-feed crops health." That is to say, economic incentives on industries won't have lasting effects: we all must do our part, individually (via our consumption choices) and collectively (through policy making and other socially-regulative measures), to promote ideal sorts of non-destructive environmental outcomes.
In the mid-20th century, Leopold prophetically warned that "By and large, our present problem is one of attitudes and implements. We are remodeling the Alhambra with a steamshovel, and we are proud of our yardage. We shall hardly relinquish the shovel, which after all has many good points, but we are in need of gentler and more objective criteria for its successful use." Here at the start of the 21st century's third decade, Leopold's call for a "Land Ethic" is as pertinent as ever.