Is It Ethical to Extinguish a Species?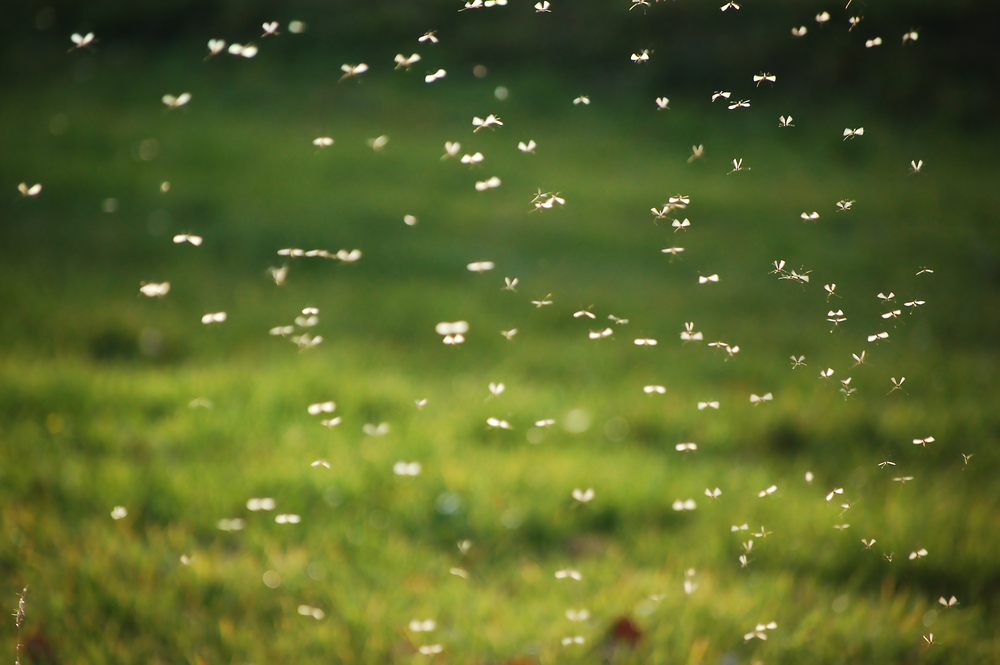 Diseases like malaria, dengue fever, Zika fever, and chikungunya virus are responsible for hundreds of thousands of deaths each year. What is common to all of these illnesses? They are largely spread by mosquitoes who, while not being that harmful in themselves, are considered to be one of the deadliest creatures on the planet because of their ability to transmit disease. For example, one species of mosquito known as Aedes aegypti are mostly responsible for the transmission of dengue fever which kills 10-20,000 people every year. If this species of mosquito is deadly, why don't we simply eradicate the species? A more important question, however, might be whether it is ethical to do so.
The idea of eradicating several species of mosquito has been proposed multiple times. Bringing about the extinction of Anopheles gambiae, which are prominent in the spread of malaria, could save millions of lives. Biologist Olivia Judson advocates for the use of genetic modification to cause "specicide." She argues that "It is hard to argue that a targeted, genetic attempt to remove an insect that is clearly harmful to us is worse than the haphazard, expensive, destructive and largely unsuccessful approach we're using now." E.O. Wilson, a champion of biodiversity, has also advocated for the extinction of Anopheles gambiae noting, "Anopheles gambiae […] is specialized to live in human settlements and lives on human blood. As a result, it's a principle conveyer of malaria. That's one I wouldn't mind seeing go."
Many have wondered how the extinction of various species of mosquito might affect ecosystems. While Aedes aegypti is an important source of food for amphibians, bats, birds, fish, insects, and reptiles, it has been suggested that species could adjust to the loss of this food source while other mosquito species could fill the ecological niche. According to entomologist Joe Conlon, "if we eradicated them tomorrow, the ecosystems where they are active will hiccup and then get on with life. Something better or worse would take over." Because of this, advocates of eliminating certain species of mosquitoes see little downside for the environment if they were driven to extinction. In the meantime, using genetic modification to eliminate the species may be preferred. The use of pesticides can be harmful to human health, and the elimination of mosquito breeding grounds pose greater risks of disrupting ecosystems.
One very prominent attempt to put this thinking into practice takes the form of Oxitec's OX513A mosquito. Through genetic modification, the males of the species will not be able to produce viable offspring unless they are exposed to the antibiotic tetracycline. In other words, when released into the wild they will still be able to mate with female mosquitoes, but the resultant eggs will not be viable. Field trials of this genetically modified mosquito have been conducted in Brazil, the Cayman Islands, and Malaysia. As a result, the population of mosquitoes in the trial area have fallen by 80-95% and with a reduction of dengue fever cases by 91%. Since the modified mosquitoes are all male they must be replaced over time. However, since males do not bite humans, the immediate risk of a modified mosquito biting humans is minimal.
The prospect of eliminating an entire species carries some significant ethical considerations. One of these concerns is whether these edited genes are controllable. One of the reassurances of using a genetically modified mosquito is that the edited genes should disappear with their death; their offspring will not be viable, so there should be no chance of such organisms spreading. However, according to a study at Yale, mosquitoes captured up to two-and-a-half years after the release of OX513A carried genetic modifications signifying that some of their offspring did manage to survive. In other words, genes from the released OX513A mosquitoes did make it into the general population.
There are other important concerns. First, it is difficult to predict how changes to evolutionary pressures on viruses like dengue fever will affect their virulence. According to David B. Resnick at the National Institute of Health such modifications "might promote malaria resistance but increase yellow fever susceptibility." In addition, there are concerns that Oxitec has not engaged as much public consultation as they should before releasing their mosquitoes in trial areas. There is also the more general concern about genetic modification. Various groups have opposed genetic modification as "they feel deeply that it is wrong to tamper with the DNA of wild things."
But there is perhaps a more significant moral issue. Use of genetically modified organisms aside, there is still the question about eliminating a species. The most emphatic proponents of efforts to eradicate these mosquitoes seem to be those who focus on global health ethics. Eliminating certain species that cause great harm to humans will alleviate suffering and potentially save millions of lives, while at the same time their elimination is not likely to seriously harm ecosystems. From a global health perspective, the argument is clear.
Alternatively, from an environmental ethics standpoint there is concern about the unknown environmental effects. Even if the risk is minimal however, there is a more important question to consider: Does a species have inherent value such that it would be morally wrong to eliminate it even if their extinction served our interests? According to philosopher Paul W. Taylor a species is merely a class and only individual organisms within a class have inherent worth. Thus, there is nothing more immoral about eliminating a species like Anopheles gambiae than there is eliminating the individual insects.
Alternatively, JP Sterba emphasizes that species can evolve, become endangered, and go extinct. In effect, a species can be harmed or benefited, and therefore a species has a good of its own. If all species possess this kind of inherent value then eliminating Anopheles gambiae is immoral. This view asks us to look beyond whether we value Anopheles gambiae, or whether Anopheles gambiae is valuable for things we care about (like ecosystems), and consider the question of the value of the species from another vantage.
However, even if we accepted that a species has inherent value, that would not mean that it is more valuable than other considerations. So, perhaps, this very specific case is poignant because as the human species continues to practice ever more control over nature, we need to become better at understanding how and why things should be valued; these answers will be instructive in determining what we should (and should not) do with that control.