Pope Francis, Edward Gallagher, and Just War Theory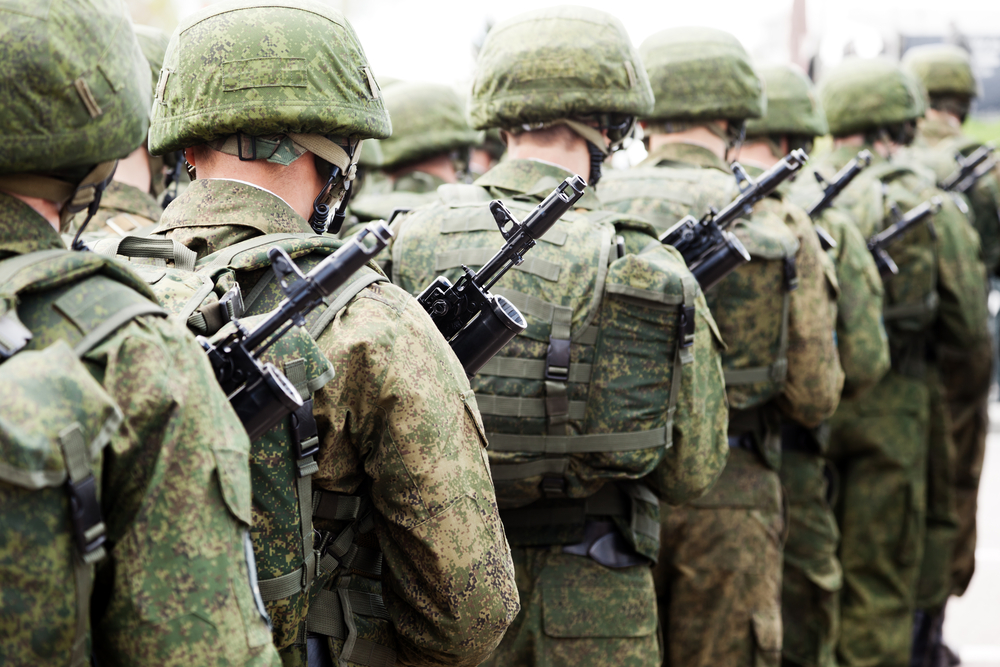 In his remarks during a trip to Japan, Pope Francis denounced not only the use, but also the mere possession, of nuclear weapons as morally unacceptable. While this has been Pope Francis' position throughout his tenure as Pope, it marks a change in the Vatican's official position toward nuclear weapons from the era of Pope John Paul II, at which time the church merely denounced the actual use of nuclear weapons. Neither of these comments are motivated by a general principle of pacifism on the part of the Catholic Church, which both currently and historically has supported the existence and use of military force. The contemporary Church recognizes war as legitimate only in the context of national self-defense.
Relatedly significant controversy has attended President Donald Trump's meddling in the case of Navy SEAL Edward Gallagher, who was tried and acquitted of war crimes. The idea of a war crime can itself seem perplexing as to many it is intuitive that the point of war is simply to win quickly and by whatever means necessary. How do nations like the United States, which has actively pursued military means of executing its international agenda, square their activities with idea of a war crime? Are institutions like the United States and the Catholic Church contradicting themselves, or is there actual principle at work?
A good way to understand this is to look into the specific provisions of so-called Just War Theory, the roots of which are in the work of famed (and Catholic) philosopher Thomas Aquinas in his Summa Theologicae. Far from pacifism, Just War Theory advocates that there is a way to enter into, conduct, and conclude wars which is not merely morally excusable but wholly justified. Nor is this sort of thinking limited to the Catholic tradition. In the Muslim tradition, the concept of jihad is one which prescribes with whom it is morally acceptable to go to war and how it is permissible to prosecute such a war. Similar sentiments can also be found in the writings of the Confucian and Mohist schools of philosophy in Ancient China as well as in Ancient Roman concepts of the laws that govern conduct among nations.
For the sake of simplicity and brevity, let's stick with Just War Theory. A ban on the use of nuclear weapons would come under the heading of jus in bello, the part of Just War Theory that deals with what counts as prosecuting war in a morally justified fashion. Accounts of the aftermath of the use of nuclear weapons by the United States against Japan in 1945 are harrowing. Those people who survived the initial explosion suffered from extensive and horrible burns as well as a lifetime of health problems due to exposure to intense levels of radiation. These aspects inefficiently achieve the licit goals of military action as allowed by Just War Theory, namely to incapacitate a wrongly aggressing force without excessive damage to civilians and non-military infrastructure. Further, nuclear weapons in general create the possibility of nuclear fallout, which is the transmission of radioactive material throughout the atmosphere by weather patterns. Importantly the spread of nuclear fallout is not in the direct control of those who deploy nuclear weapons in the first instance. Hence the area and number of people affected is indiscriminate, with no clear way of controlling collateral damage.
Both of these features of nuclear weaponry make them a means of conducting war that is arguably male in se, in the terms of Just War Theory. This means that it is a method that is inherently bad, regardless of who uses it and how. Examples of methods that are treated as mala in se without controversy are slavery, pillaging and raping, group punishment as well as chemical and biological weapons (e.g., mustard gas and weaponized infectious agents). Nuclear weapons are not banned, but the similarity of the effects that they have to chemical and biological agents has led many to advocate for disarmament and an international ban on the possession, use, and development of nuclear weapons.
Not only are certain methods of killing and incapacitating enemies and civilians forbidden in Just War Theory, so is certain treatment of prisoners of war. The war crimes accusations against Edward Gallagher concerned the murder of an Islamic State prisoner of war. In general, prisoners of war (and otherwise incapacitated combatants), are not allowed to be killed, tortured, or humiliated. Unlike criminal prisoners, prisoners of war are not being held as a means of punishment for their actions. Even where the captured military personnel are responsible for actions considered international crimes, the ground personnel of the opposing military are not considered legitimately empowered to execute punishment. Here another aspect of Just War Theory enters the picture, jus post bellum, which concerns appropriate behavior upon the conclusion of war. Any prosecution for war crimes must be done by with respect for due process, including full court proceedings, within a court with the appropriate jurisdiction.
Just War Theory attempts to carve out a middle path between two monolithic alternatives. On the one hand there is pacifism, which argues that all violent, military action is morally unacceptable. On the other hand there is so-called realism about war, which argues that war is not immoral but beyond morality. However every nation belonging to any international political or governing body (at least in theory) subjects itself to rules of warfare meant to limit what are seen as moral excesses in the conduct of an otherwise (possibly) justifiable enterprise. The concept of a war crime in general, and the Catholic Church's evolving position on warfare in particular, both manifest attempts to stay between the twin implausibilities of pacifism and realism concerning war.