Some Hospitals Sue Their Delinquent Patients. Should They?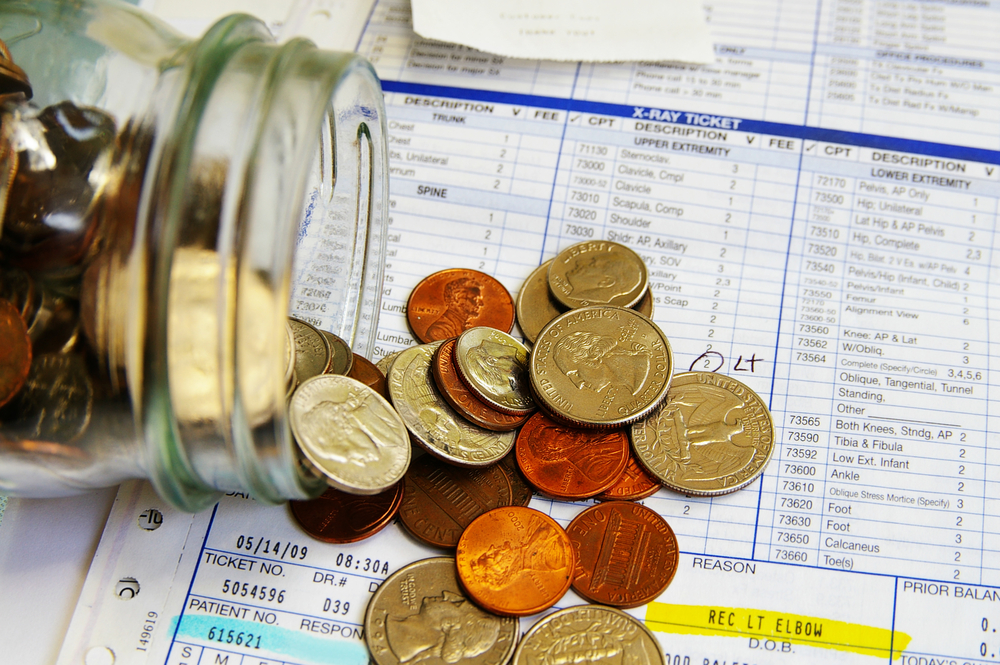 Despite the passing of the Patient Protection and Affordable Care Act — i.e., Obamacare — in 2010, health care reform remains a contentious political issue. Costly procedures and huge medical bills still pose insurmountable financial burdens for many Americans — even those who are insured; thus, the appetite to ameliorate the pain remains. As reported in a recent CNBC article, a recent study concluded that 66.5% of all bankruptcies were related to medical issues. Whatever the positive effects of health insurance reform have been, it has not provided full protection for people from the threat of financial ruin because of unpaid medical bills.
Are there policies that healthcare systems and hospitals have instituted that may be exacerbating this problem? Indeed. Some hospitals will sue their patients for these unpaid medical bills, thus subjecting some patients to the additional expenses and stresses of navigating the legal system. Now, not all hospitals do this, and some hospitals sue their patients much more than others. A recent NPR article covered a study published in The Journal of the American Medical Association (JAMA) that showed that 36% of hospitals in Virginia sued patients and garnished wages in 2017. What's more, just 5 hospitals accounted for more than half of the lawsuits, and all but one of these hospitals were non-profit institutions. As such, it is important to recognize this as a choice made by certain hospitals, rather than a widely accepted and unavoidable practice. In fact, hospitals have other choices to make regarding unpaid debts. These debts could be passed to collection agencies or written off as "bad debt."
Hospitals, of course, face financial pressures of their own, and suing and garnishing to recoup unpaid medical debt is one strategy for easing these pressures. Hospitals defend the practice as both legal and transparent. Detractors claim that the practice violates the ethos of hospitals, understood as institutions that exist for the community benefit. We can approach the underlying divide in this debate in terms of whether healthcare is morally special. If health care is not special — if it is a normal consumer good just like other consumer goods — then it is fitting and proper to treat trade in healthcare goods as subject to contract law, where the courts play a vital role in ensuring fairness in economic relations. On the other hand, if health care is morally special — if it is not just like other consumer goods because it has some essential connection to the concerns of justice — then different rules governing economic conflicts in the exchange of health care goods ought to apply.
Presume that we are treat healthcare like any other good. By receiving healthcare services, customers implicitly agree to pay for them. By refusing to pay, they have broken this implicit contract. The courts exist as a transparent, politically legitimate, and unbiased enforcer of these contracts, ensuring that what debts have legally and properly been incurred do get paid. If service providers are not given the public assurance that they will be paid for the services they provide, then they would have to take on the extra risk of either losing out on payments or the extra burden of trying to collect on their own. Hospitals, thus, have a legal right to sue their patients, and it is fitting that they do.
If healthcare is a different kind of good — if healthcare is considered somehow special — then the above standard analysis of why service providers ought to have a right to sue no longer applies so neatly. Two observations can be made to suggest healthcare ought to be treated as special. First, healthcare exists to protect, maintain, and enhance a person's health. Though through most of human history, our abilities to significantly affect the course of diseases had been limited, technological and social advances of the 20th and 21st century have produced a healthcare system that indeed can prolong the length and enhance the quality of lives. Having a life, of course, is a precondition of living a good life. Sickness and premature death limit the opportunities of living a life according to one's life-plan. If justice entails the principal that society ought to foster equal opportunity, then healthcare has special moral significance because of its connection to health and, therefore, life opportunities. This is the basic argument made by Norman Daniels in his 1985 book Just Health Care.
Healthcare's special status may also be rooted in vulnerability. The instinctive value we place on protecting our own health and well-being makes us vulnerable to exploitation when our health is threatened. The standard model outlined above presumes that the consumer will act rationally and take into consideration things like price and need when purchasing a product. And yet for the need of prolonging one's own life and health, there is often no price we wouldn't accept. This is not to say that reforms to the healthcare system that would force hospitals to be more transparent about price wouldn't be a welcome change. Rather, I doubt that this change alone would significantly protect patients' vulnerability to exploitation on this matter.
Considering these observations, one may argue, healthcare should be given a special status, and standard norms of contract law ought not to define the rights and responsibilities of providers in attempting to collect on medical debts. If we follow this line of argument, we are still stuck with the obvious rejoinder that providers deserve to be compensated for their vital labor. We should not expect them to work for free. I think this quite quickly pushes us down the path of envisioning publicly funded schemes to finance health care, whether that be a single-payer model or some other mixed system. If healthcare's moral importance undercuts the private rights of economic actors in the healthcare market, then public obligations ought to step in to ensure a scheme that distributes care to those in need and adequately compensates the caregivers central to the system.