Is This an Emergency?: Why Language Matters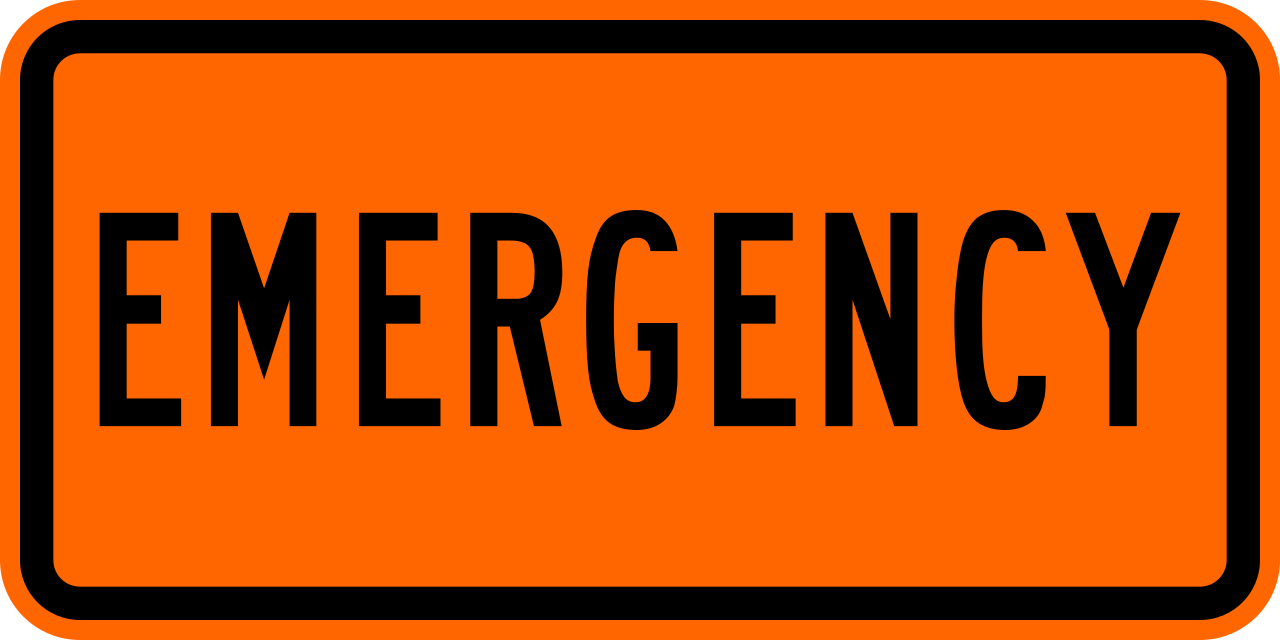 Last September, the UN Secretary General António Guterres delivered an address on climate change, calling it a 'climate emergency' echoing the terminology employed by the prominent climate scientist Prof Hans Joachim Schellnhuber.
The language we use matters a great deal; and itself has ethical implications.
Given the severity of the situation: warnings coming from a raft of recent reports from agencies such as the IPCC and the UN, have scientists sounding the alarm that human society is in jeopardy from the heating atmosphere, the accelerating decline of the Earth's natural life-support systems, and other forms of ecological destruction, it is manifestly necessary to speak about the situation with an appropriate level of alarm and urgency.
There is a concern that the media have, for decades, failed to adequately report the dangers of greenhouse emissions and the scale of their increase. In fact it seems clear that some of the mainstream media – primarily right-wing and conservative presses – have been chronically under-reporting on the dangers of climate change while deliberately subverting the problem with skeptical reporting.
Many governments have been treating the issue with the same mixture of obfuscation and ignorance. In the past several years some have become much worse, notably America under Trump and the Australian government now under Scott Morrison. Morrison, recently responded to the impassioned speech given to the UN Climate Conference by Greta Thunberg by saying that "the climate change debate is subjecting Australian children to "needless anxiety."
The first ethical implication of language choice is about truth. If we have any hope of addressing this issue, then the truth must be widely, openly, and adequately acknowledged.
It is the responsibility of government, in its role as sovereign state, to inform its citizens. Democratic governments have this responsibility in virtue of the fact that the people are needed in order to grant authority legitimacy. To function in this role, citizens must have the relevant knowledge to choose the right candidates and correctly instruct them in how to serve the community. (A free press has a democratic responsibility in this regard as well. A free press is only free when its agenda is not set by special interests.)
Recently, The Guardian made a decision about changing some of the language it uses to report on the climate and ecological emergency, introducing: "terms that more accurately describe the environmental crises facing the world." Instead of "climate change" the new terms are "climate emergency, crisis or breakdown" and "global heating" is favored over "global warming."
We've used the term 'climate change' for several decades in reference to what is also often called 'global warming,' or sometimes 'the greenhouse effect.' But, to many, this terminology makes the problem sounds like a gradual, natural, and passive event. But in reality we are now using it to denote something that has been caused and is rapidly being accelerated by human actions – so is neither gradual, nor natural.
António Guterres told the gathering of leaders in September 2018: "We face a direct existential threat," adding that we have until 2020 to change our behavior or "we risk missing the point where we can avoid runaway climate change, with disastrous consequences for people and all the natural systems that sustain us." Given that this is the case, the language of crisis and emergency is not alarmist – it is warranted and necessary.
Professor Richard Betts, of Britain's meteorological monitoring organization, has called for a change from 'global warming', which many have also noted sounds rather too benign, to 'global heating' which more accurately reflects the reality of what is happening.
Future life on Earth and future and present human society is now in serious jeopardy. With so little time left to turn the situation around, we are going to have to start acting like it is an emergency, but complacency is still rife, and it is now the greatest barrier to urgent change.
Language has been part of the complacency, and changing the language we use is necessary for action. To combat the problem, we first need to understand our situation, and to do so we must be able to name it. We also need to reorient ourselves in the way we talk about our current predicament to reflect the fact that the effects of climate change are happening now.
The outcomes will be so bad that there is no other mode to adopt than emergency-mode if we are to mobilize in time, and our language needs to reflect that. We can talk about 'climate change' and then turn back to topics of ordinary life – we can drift away from 'climate change.' But we cannot as easily drift away from an emergency. Once you start talking about an emergency, about breakdown and collapse, then it is much harder to turn away. We are in a crucial moment – a window of opportunity, a vanishing window, we can ill afford to turn back to other, everyday subjects.
We need for our language to be unequivocal about the seriousness of the situation; to help reduce cognitive dissonance and allow us to conceptually make the connections we need to make in order to act. That is why the question of what we are calling this is a moral question.
The analogy of the burning house, evoked by Thunberg in her speech, is apt here:
The building is on fire, and all occupants need to move very quickly or face serious injury or death. If in that situation I merely say to the occupants something like: "it's getting warmer in here" instead of something more like: "the house is on fire, quick, run for your life!" then I have essentially lied to them through omission and am guilty of moral negligence.
I can say I didn't at first know it was on fire, or did know but didn't believe the situation to be serious, it will still be surprising that it has taken so long to reach the conclusion that the building is on fire and we must get out. That is, as soon as one comes to the conclusion that we are in very serious trouble, one immediately wonders how we can possibly be in such serious trouble when we could easily have prevented from becoming a serious problem.
On one view, our language ought to change as the changing situation demands; but one wonders where we might be if our way of talking about the situation (our way of comprehending it) reflected its seriousness from the beginning.
Those are very important questions, and the answers we can provide to them might in the long run have a bearing on our continued survival – but not if we don't get out of the burning building now.
There seems to be a clear moral duty here for governments, the media, and whoever else is participating in the discussion to tell it like it is – to stop softening the truth. That duty is, I believe, connected with any hope we might have of taking urgent action to mitigate the impending crisis. In one sense our language-choices seems immaterial – this is an emergency, whether we say so or not. But our survival probably depends on our saying so and then acting like we mean it.