Black Friday and Ethical Consumption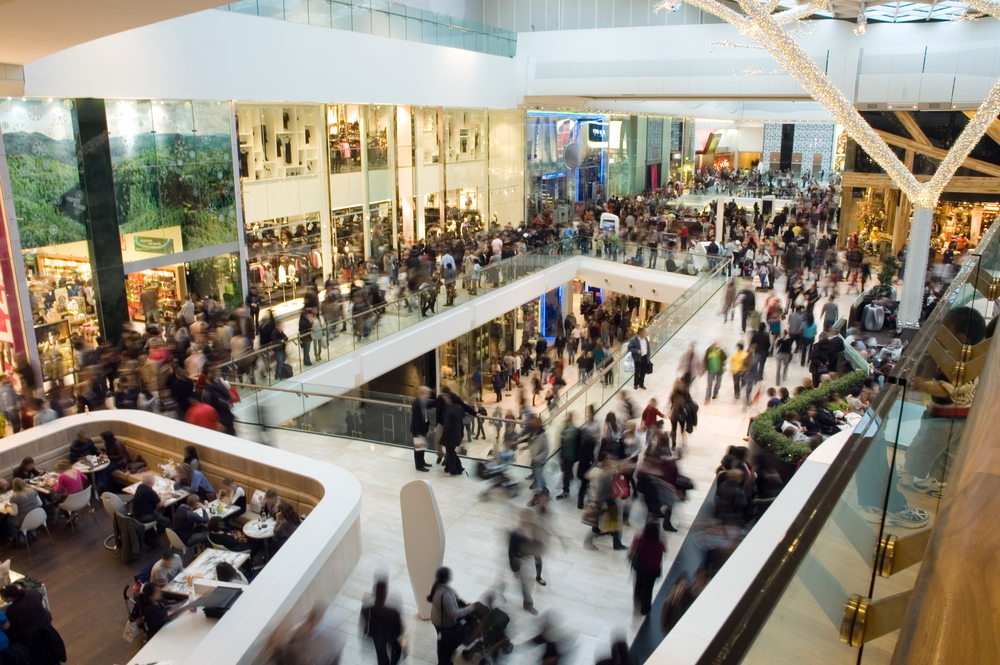 Every year millions of pieces of clothing get bought, worn, and discarded in a constantly repeating cycle of consumption. Issues of the fashion industry such as its strong negative influences on the environment and its repeated neglect of worker's rights are by now well known among consumers. Certain retail stores like H&M have started transitioning towards more sustainable production chains. But regardless how much more sustainable materials and higher wages the industry adopts, there remains an ethical concern inherent to the field of fashion—constant consumption. As Robin Givhan of The Washington Post Magazine writes: "Because fashion's fundamental operating principle rests on planned obsolescence, brands are in a ceaseless cycle of replacement and replenishment. Fashion's job is to goad you into wanting, needing more." So, let's take a moment to discuss consumerism before we rush into stores for the Black Friday sales.
Shopping undeniably makes people happy. Casually browsing through isles of clothes, spending time meandering around malls with friends, or rewarding oneself with a new pair of jeans are just some key elements of a culture that finds clothes-shopping highly enjoyable. Winter, Spring, Black Friday, Christmas, and other kinds of sales, advertisements, and attractive offers keep consumers constantly engaged and active. As people take great pride in their appearance and cultivating a sense of personal style, buying a new piece of clothing is an affordable, guaranteed, and immediate way to make oneself happy. And if we predominantly thrift-shop, buy clothing from sustainable lines and companies, and regularly give away clothes that we do not wear to friends or charities, we might feel we've done our part to minimize whatever negative impact might come. Indeed, many believe that as long as you take steps to reduce the harm inflicted on nature and others through your consuming habits, you are an ethical consumer.
But it may be the only truly ethical consumer is the one who consumes as little as possible. Guilt may be the appropriate response to any purchase made that you know you do not need. Even if you buy the most sustainably produced scarf you might feel a sense of discomfort if you know for sure that it is simply going to be hanging in your closet. As such, it may be the excess that is bothersome to our moral intuitions—the over in over-consumption. We are encouraged to be moderate in everything we do, and this may include our buying habits.
Moderation may be a desirable moral goal, but one might still think that the pleasure that shopping and shopping-centered social interactions give to people should not be disregarded in weighing how frequently to engage in consumerist culture. Indeed, shopping brings pleasure to many, but an argument could be made that most shopping-caused pleasure is inferior to pleasure that one may get from other more intellectually or spiritually engaging activities such as reading, meditating, having meaningful conversations with friends, or mastering a new skill. Rather than centering our pleasure and company-seeking activities around fleeting and empty joys of purchasing clothes, perhaps we should aim for the more lasting and sustainable happiness that we gain through activities that are meaningful as well as enjoyable.
In order for us to function normally in our modern day society there are many things we need to buy. However, if we are being perfectly honest with ourselves, there are also many things that we buy even though we do not really need them. When we discuss fast fashion in light of its influences on the environment, it is important that we do not skip the conversation about consumerism itself. As Givhan writes: "The simplest, best path to sustainability is not anti-fashion; it's anti-gorging." To address the roots of our environmental problems we should not only be asking ourselves what harms our individual purchases will inflict upon the environment but also what kind of a culture we are embracing through our actions. While ethical business practices start with ethical consumers, ethical consumers start by asking themselves the question: Do I really need this?