The Killing Joke: The Ethics of 'Joker'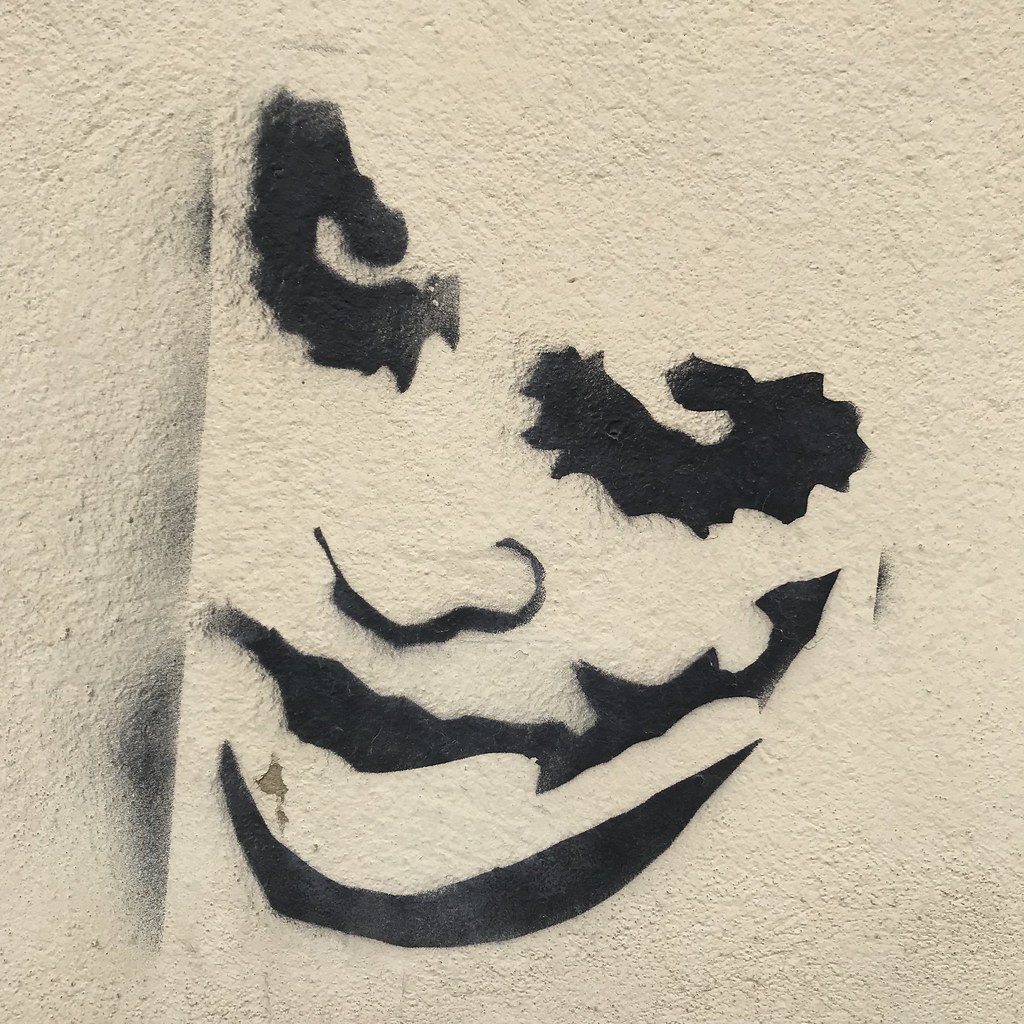 Batman and his archnemesis the Joker have been battling for almost eighty years. Since the Joker's first appearance in Batman #1, the Batman versus the Joker rivalry has been taken from comic book pages and blown up on the big screen. From Cesar Romero's slapstick take on the clown to Jack Nicholson's off putting rendition, to Mark Hamill's comically creepy voice acting, to Heath Ledger's version, and finally Jared Leto's, the Joker character has equally creeped out and engaged audiences for decades. Now, the clown has made his return to the big screen in director Todd Philips' Joker. But this isn't your typical Batman versus Joker story. It's all about the homicidal clown's backstory and how he takes over Gotham City. While the film has received great reviews, there's a narrative of discontent attached to it. In the wake of a surge of mass shootings in the United States, some moviegoers have called Joker insensitive for how the film handles the character. The controversy surrounding the film asks the question: Should Joker have even been released at the time that it was?
The obvious answer here, and one that a business person or really anyone who can count, is yes. After all, the film earned $849 million globally, and $47.8 internationally over the weekend, with a budget of $64 million. But money isn't the issue here; it's what the movie means and how it's message has translated to audiences.
It all started with the premiere of Joker at the Venice Film festival. The story of mentally ill Arthur Fleck, a struggling comedian in Gotham who has everything taken from him and descends into madness, resonated with the audience in Venice. So much so that the film was awarded a Golden Lion for best film. But on the other hand, critics pointed out that the disturbing story of Arthur Fleck hit too close to home regarding some of the recent events that have occurred in the United States. In Joker, at the peak of Fleck's misery, he commits murder and realizes that he enjoys it. Finally, at the high point of the movie, Fleck "becomes" the Joker as he commits murder in front of a studio audience.
In response, critics explained that the Joker's character inspires angry, misogynistic young men who've been responsible for far-right and white supremacist violence. Indeed, some of the most recent mass shootings have been caused by white men. For example, in August, Patrick Crusius entered a Walmart in El Paso, Texas and killed 22 people. Later, it was revealed that his motive was to kill as many Latinx people as possible. Nikolas Cruz, the gunman who murdered 17 students at Stoneman Douglas High School in Parkland Florida, was known to have a "desire to kill people." Self-proclaimed white supremacist Dylan Roof entered a church and killed 9 African American worshippers in hopes of starting a race war. With these mass shootings in mind, it's then understandable why Vanity Fair's Richard Lawson would say that Joker "may be irresponsible propaganda for the very men it pathologizes." He might have a point. In the film, Fleck's life automatically garners sympathy, as the opening shot of the film is him getting beaten up in a clown suit. Misfortune after misfortune, it's almost as if Fleck has no choice but to become the Joker. And at the same time, the film suggests that maybe–just maybe–if a few lies weren't told and Fleck was loved a bit more, he wouldn't have become what he did. Now, with this in mind, how many more Patrick Crusiuses and Nikolas Cruzes are out there? What are the chances that they see Joker and identify with the character to such an extent that they feel inspired by him? Even the background of Adam Lanza, the gunman who killed 20 children and 6 adults at Sandy Hook Elementary School mirrors Arthur Fleck's in Joker, as they both have behavioral issues, mental health problems, and detrimental relationships with their mothers. 
But Lawson wasn't the only one with these concerns either. Families of the victims of the Aurora shooting in 2012, where a gunman opened fire on moviegoers watching The Dark Knight Rises, penned a letter to Warner Bros, the studio that made Joker, calling for them to use their platform to fight gun violence. In response, Warner Bros. said that Joker is not an endorsement of any real-world violence. Todd Philips then went on to say that the movie is more about a lack of compassion in the world than anything, and Joaquin Phoenix, the actor who plays the Joker, remarked that viewers should simply take the film for what it is. Maybe Philips and Phoenix have a point. Philips went on to say that art can be complicated, and it's often meant to be complicated. Maybe that's what Joker should be taken as–art. As a movie. Just because the film is relevant to some real-world events shouldn't mean that it can't be released or it should be criticized for reflecting real-world issues. The tragic shootings that have happened will always be a part of U.S history, so what difference does it makes if the film came out 5 or 10 years from now? No matter when this movie would come out, the real-world events that have happened would be associated with it.
But then, there's another side to this Joker controversy. Protesters in Beirut over thecountry's financial crisis have started to paint their faces like the Joker. Photos of people in Joker masks and face paint have been popping up in Hong Kong and Chile as individuals protests against their respective governments. Internationally, it's as if the Joker has become a symbol of revolution, not a twisted justification for violence. But if the Joker has then become this symbol for protest, can the film still really be seen as just art–as just a movie? It seems that the film has gone past box office expectations, not in terms of money, but becoming a global phenomenon. In the same vein, the film's international influence almost prevents it from being contained within itself. It's sheer influence brings it into the real world. So maybe, the film did need to be released and the world needed to see the Joker on the big screen again. Because either way you look at it, the film proposes an idea–be it terrorism or revolution. Now, since the film's release, there haven't been any mass shootings, but perhaps the reason that the film shouldn't have made it to theaters is the fear of what someone who thinks that those two ideas are synonymous would do.