Pia Klemp and The Ethics of Migrant Taxiing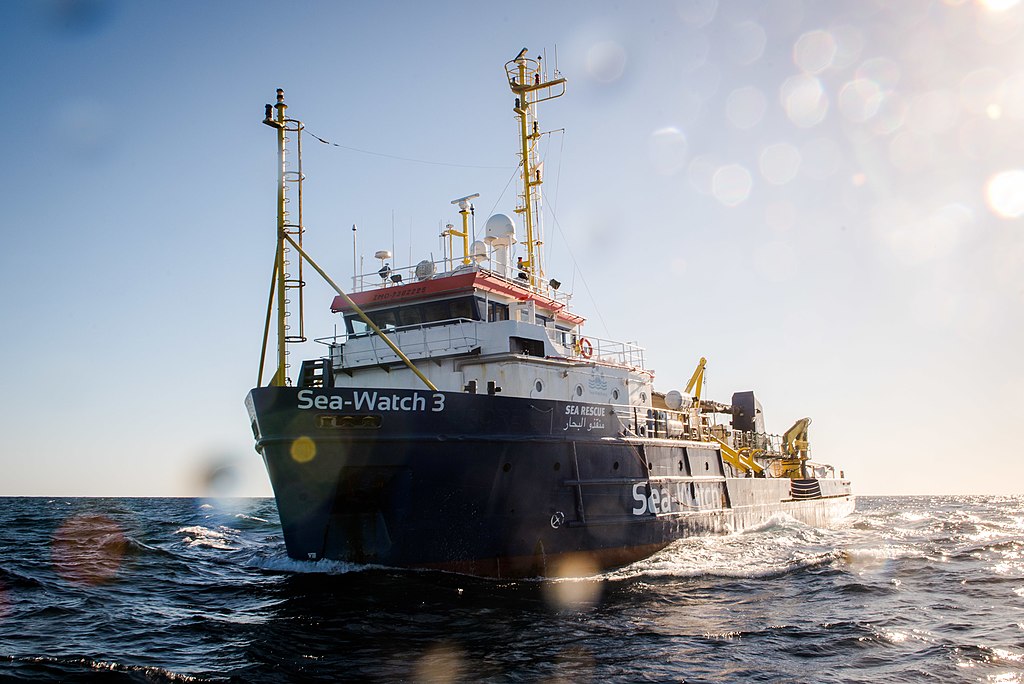 Pia Klemp made waves over the summer for rejecting the Grand Vermeil Medal. Paris had intended to award the German boat captain for her bravery, having rescued thousands of migrants in the Mediterranean, but Klemp refused to accept the award stating that, "We do not need authorities deciding about who is a 'hero' and who is 'illegal'." (Klemp is currently awaiting trial in Italy and could face up to 20 years in prison for aiding the illegal immigration of African migrants across the Mediterranean to Italy.)
The case of Pia Klemp is the culmination of several geopolitical factors. The European migrant crisis began in 2015 when refugees fleeing political instability and violence in the Middle East and Northern African countries began arriving on European soil. In particular, many migrants hailing from sub-Saharan Africa have recently undertaken journeys to the coast of Libya in an attempt to board a raft and cross the Mediterranean in search of safety and the promise of a better life in Europe.
Over the past few years, Pia Klemp has allegedly aided over 6,000 migrants in their crossing of the turbulent Mediterranean Sea by locating their ill-equipped and overcrowded rafts off the coast of Libya, helping them aboard one of the various search-and-rescue ships she has captained, and taxiing them to the shores of southern Italy.
Klemp and her supporters contend that the migrants are legitimate asylum-seekers who are willing to risk their lives in attempting to cross the Mediterranean on what are often inflatable pontoon boats. Some migrants have been quoted as saying that they would rather die than go back. Klemp argues that the migrants have compelling reasons to flee their home countries, but that they are being forced to come to Europe via the Mediterranean because European countries have closed their borders and there is no other legal way of getting there.
Another relevant concern stems from the principle of non-refoulement, a cornerstone of international law that states that no one should be returned to a country where they face persecution or danger. The Libyan Coastguard is currently under orders to return migrant-carrying vessels to Libya for processing. Recent investigations have shown that in some cases, the Libyan Coastguard has brought rescued migrants back to the Tripoli Detention Center where they experienced a lack of food and water, and beatings by armed guards with pipes and ropes. It was also reported that while some people were released to their country of origin, others were sold to a captor who tortured them and attempted to extract ransom from their families.
Klemp claims that the Italian government is wrongfully putting on a "show trial" and that "the worst has already come to pass […] Sea rescue missions have been criminalized." However, there is another side to the story. Detractors of Klemp's actions argue that engaging in migrant taxiing is wrong for two main reasons.
First, migrant taxiing does nothing to solve the root cause of the problem – political instability in sub-Saharan African countries. In fact, it may even contribute to increased rates of flight from these countries. Additionally, increased emigration could, in turn, lead to harsher penalties imposed on citizens who are caught attempting to leave their home nation.
Second, detractors of Klemp argue that although her actions may be driven by altruism, they have resulted in dire consequences in reality. The United Nations Refugee Agency estimates that the death rate of refugees attempting to cross the Mediterranean has risen sharply from 0.3% in 2015 to 1.95% in 2018. Some contend that this rising death rate is a byproduct of the increased presence of rescue vessels, such as Klemp's Iuventa, present in the Mediterranean. The argument operates on the assumption that the greater the number of rescue vessels present (or believed to be present), the greater the chance migrants believe they have of being rescued at sea, and therefore, the greater the number of migrants willing to risk their lives crossing the Mediterranean. It also may be true that the presence of NGO rescue boats can encourage migrants to board vessels that are incapable of crossing the Mediterranean on their own and if they are not spotted, will be doomed to drown.
Evidently, several ethical concerns loom large in the case of Pia Klemp and migrant taxiing. Klemp and her supporters are firmly rooted in their belief that they have a moral obligation to rescue migrants at sea, while critics contend that migrant taxiing fails to address the root cause of the problem and may be a contributing factor in the higher rates of deaths of migrants attempting to cross the Mediterranean.
While Klemp's heart may be in the right place, her actions in taxiing refugees across the Mediterranean could actually have adverse consequences of increasing the number of migrants and their deaths at sea. Perhaps a better, albeit more challenging, long-term solution would be to redirect and increase aid to the troubled regions of Africa from which refugees are fleeing. Such an approach would address the root cause of the problem by aiming to stabilize their political systems and reduce the number of desperate migrants seeking to make the dangerous voyage across the Mediterranean.