The Free-Speech Defense and a Defense of Free Speech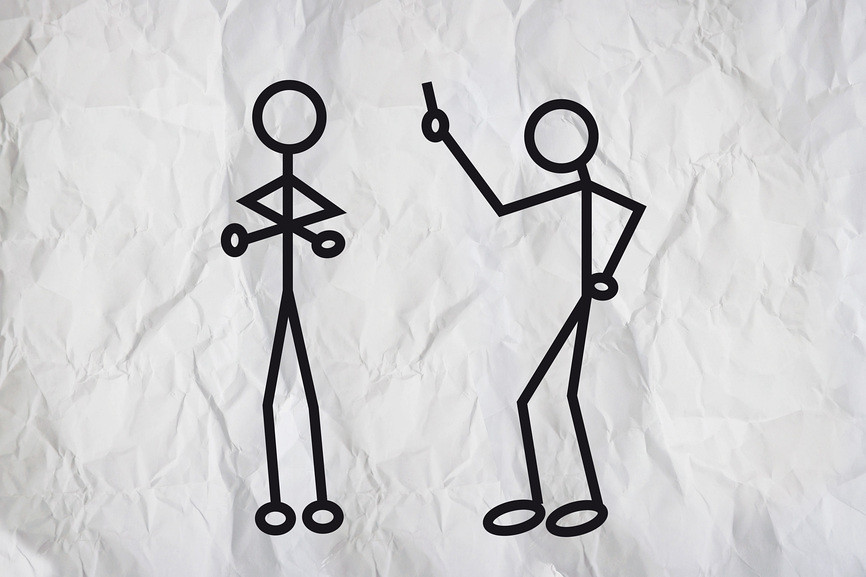 Of the things about which people across the political spectrum deeply care, morally and politically, freedom of speech is very highly valued – even if there are disagreements about exactly what it licenses you to say and what, if any, caveats should be placed upon it. In recent years free speech has emerged as a hot topic for conservatives – often taking the form of pushback against 'political correctness.' The view that 'liberal' or 'left-wing elites' are trying to silence those who do not gel with a progressive social agenda is a particular flashpoint. 
Yet, in these quarters, one detects a pattern which suggests that the principle itself is not quite what is at stake: those calling for freedom of speech or decrying its endangerment are often simply defending a desire (viewed by them as a right) to say certain things against others for whom those things are offensive or harmful (for examples see my "Separating the Freedom of Religion from the Right to Discriminate" or Kenneth Boyd's "Online Discourse and the Demand for Civility" also on this site). In many such scenarios there is a legitimate question over whether certain brands of archconservative really are staunch supporters of the principle of free speech 'all the way down,' or whether there is a tendency to use the concept as a way of crying foul when someone calls out the noxious content of their views.       
Something like this seems to be the case in a political stoush that has erupted in Australia over the inaugural Australian Conservative Political Action Conference, or CPAC to be held in Sydney this week. The conference is backed by the powerful American Conservative Union (ACU), and speakers include Brexit campaigner Nigel Farage, former Australian prime minister, climate change denier and staunch opponent of marriage equality Tony Abbott, Fox News host Jeanine Pirro, Raheem Kassam, editor-in-chief of Breitbart and an especially noxious misogynistic loudmouth, One Nation politician Mark Latham. 
The caliber of speakers and the conference agenda has many people worried about the echo-chamber of right-wing ideology, as well as the growing influence of American-style firebrand conservatism on Australia. The ACU's executive director Dan Schneider and ACU chairman Matt Schlapp have joined forces with the Australian right-wing think-tank the Institute of Public Affairs (IPA) and the conservative campaign group Advance Australia – two of the event's major sponsors.
High-profile opposition Labor senator Kristina Keneally criticized the conference, labeling it as a "talkfest of hate," and called on the government to deny a visa to Raheem Kassam, citing Kassam's suggestion that Scottish first minister Nicola Sturgeon's mouth and legs should be taped shut "so she can't reproduce."
Prime Minister Scott Morrison defended several of his government's MP's speaking at the event on the grounds of "the principles of freedom of thought, speech, expression and association." Daniel Wild, the IPA's director of research and a speaker at the event, called Keneally's criticisms "yet another example of how Labor wants to stifle free speech, open discussion and dialogue in Australia. This is a threat to democracy." Donald Trump Jr. weighed in tweeting: "one of the major political parties in Australia is trying to silence Raheen Kassam because of his conservative views. The insanity needs to stop!"
Free speech is, according to all these defenses, under attack. Luckily, the conference agenda will have this important topic covered. The conference organizer Andrew Cooper said that "It will include a lot of discussion on free speech, and what I would call the authoritarian left's opposition to it." 
Freedom of speech is a core tenet of old school political liberalism. The best-known formulation of the argument for freedom of speech is still to be found in John Stuart Mill's book On Liberty, published in 1859. Mill may be regarded as the father of political liberalism and the book is still one of its central texts. 
A central concern for Mill was the limitation of the coercive power of the state on the freedom of the individual. Mill's argument for the freedom of thought and discussion is given in chapter 2 of On Liberty, and in it he aims to show that there should be no attempt "to control the expression of opinion." He argues that truth or falsity of an opinion cannot be a deciding factor in whether that opinion is disseminated, because such a judgment cannot always be made in advance – and if such a judgment cannot always be made with certainty, then it should never be made at all – just in case the judgment turns out to be wrong. In other words, it is better to let some falsehoods roam free than to imprison a truth. 
Mill also thinks that exposure to all views, however erroneous or harebrained, will actually help people's capacity to discern between truth and falsehood: whether an opinion is true or false, its being aired will, in either case, be useful for discovering and maintaining the truth — and as such should be welcome. To assume that because one thinks a view is false it should be suppressed, Mill argues, is to assume infallibility of one's beliefs. Yet, he thinks, all of our beliefs must remain open to revision in possible light of further observation. As such, discussion must remain free – even on issues that we think are established with certainty. Mill argues that people are rarely in the position to see the "whole truth" for themselves, and the only way for it to emerge is by "the reconciling and combining of opposites."
The point, for Mill, is that a liberal democratic society cannot afford to compromise on the principle of absolute freedom of speech because every which way lies the possible suppression of truth, inflated assumptions about one's own possession of it, and the possibility of the fallibility of one's views. 
But also, fundamental to Mill's view is that the truth, or the 'right' opinions will ultimately win out; and that prevails upon a particular view of the public's engagement with political life, commitment to rational and critical thinking, and capacity to detect and then ostracize false opinions. 
Mill's liberalism puts a lot of faith in individuals as the best judges of whether a viewpoint is truthful and whether it deserves attention and assent. That Mill puts such faith in individuals is one of his philosophy's merits, and also one of its pitfalls. It is arguable that recent political events in Australia, the USA, and Britain (not to mention many other countries) suggest this expectation may be too optimistic. It is also possible to point to other reasons for such developments which Mill may not have accounted for, such as dangerous forms of populism and demagoguery. 
Nevertheless, support for Mill's argument for freedom of speech remains solid, and one of its consequences, or costs, is certainly the airing of opinions and views we may not agree with or may not like. Australian Prime Minister Scott Morrison makes a defense of the CPAC conference almost worthy of Mill in arguing that the way to defeat "unacceptable views is through debate." 
Two further points are worth noting, as some evocations of freedom of speech as a defense for the airing of certain views don't quite fit the picture of free speech Mill envisaged. 
First, Mill argues that offensive, incendiary or harmful opinions are not likely to fulfill the role of helping to bring truth to light, and thus do not deserve an equal hearing and do not constitute the kind of 'debate' that Morrison apparently wants to defend. 
The second point is that defending the principle of free speech is one thing, and it is generally a good thing, but it does not justify the content expressed. To defend offensive views through reference to the principle of free speech is disingenuous. A leader does not have to hide behind freedom of speech – but is perfectly free to defend the right while also disavowing the message.