The Ethics of Chimeric Research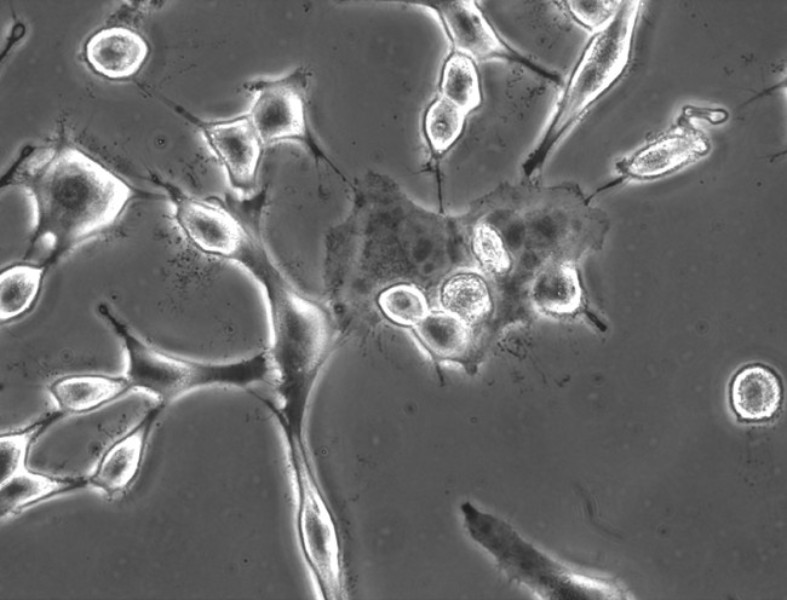 Recently, various news outlets covered the creation of the first human-monkey chimeras in China. A chimera is an organism whose cells come from two or more species. Researchers managed to develop monkey embryos containing human cells after previous attempts relied on pig and sheep embryos. While this type of research is prohibited in the U.S., the work was legal in China. 
Such projects have been conducted with the hope of developing human organs which can then be transplanted into humans and for conducting research into neurological and psychiatric diseases in humans. Even though such embryos do not progress past one or two weeks of growth, these efforts have been controversial. This is because it is difficult to restrict human cell growth to just one organ. According to Robin Lovell-Badge the concern is that without some way to restrict the contribution of human cells they could contribute to the animal's central nervous system.
Such scientific endeavors present several ethical issues. These include concerns about animal ethics. For example David Shaw, Wybo Dondorp and Guido de Wert argue that given the limited number of organs for transplant, harvesting organs from human/non-human chimeras is a valid option so long as there is a substantial potential benefit to humans and if there are no reasonable alternatives present. 
Unlike other forms of animal research where the benefits may be less certain, harvesting human organs from a chimera would in most cases save a human life, so there is a large proportional benefit. Also, while there may potentially be other options for saving the life of a human requiring an organ transplant (such as research into artificial organs or changes to public policy requiring that people opt-out of organ donation), those options have not been established. For specific people who will die without an organ transplant there is no established alternative option. Thus, with these two conditions met, Shaw et al. argue that it is permissible to kill chimeras for their organs.  
César Palacios-González has argued that while harvesting organs of a human/pig chimera may be acceptable on such grounds, the case for great-ape/human chimera is more problematic. He argues that from a species-neutral standpoint great apes who possess qualities of self-awareness, complex social structures, and the potential to form rudimentary cultures are "borderline persons." Because of this, great-ape/human chimeras are deserving of moral protection. 
Killing such animals for their organs would be no more morally justified than killing humans who possess less psychological capacities such as infants, toddlers, and adults with less mental capacities than great apes. Palacios-González suggest that we either accept that it is morally acceptable to kill great apes, great-ape/human chimeras and some human borderline persons for their organs, or we must reject harvesting the organs of any of them. 
While the animal rights argument covers some of the ethical issues involved with human/non-human chimeras, ethicists and philosophers also recognize the distinct ethical concerns presented by chimeric research. One of these concerns is whether it is wrong to cross species boundaries to create part-human beings. Is there some fixed line that distinguishes the human species from other animals, and should this boundary be breached?
According to some, crossing the boundary line of the human species is wrong because it is a challenge to God's existence, however such arguments will not satisfy those who do not believe in a god. For others, crossing the species boundary is inherently wrong because it is unnatural. There are also those who would argue that is morally wrong because it would create too much moral confusion as we must determine the moral status of human-animal hybrids (for discussion, see Meredith McFadden's "Moral Standing and Human/Non-human Hybrids"). 
On the other hand, such arguments are difficult to pin down because the concept of species is complicated. For example, according to Jason Robert and Françoise Baylis, "Biologists typically make do with a plurality of species concepts, invoking one or the other depending on the particular explanatory or investigative context." 
One concept of species holds that species are defined in terms of reproductive isolation. If two populations of creatures do not successfully interbreed, then they belong to two different species. However, this definition only applies to species that reproduce sexually. Another definition considers the lineage of a population of organisms and its continuity over time. Such a definition is more encompassing but also more vague. Operationally it can be very difficult to arrive at a set of traits or qualities that completely distinguishes one species from another.  
The scientific conception of species, therefore, is not fixed. There are many ways to describe species, and it can be very difficult to arrive at a specific and distinctive definition of what makes homo-sapiens a distinct species. Because of this, the notion that it is immoral to cross species boundaries is problematic because it is difficult to define the human species in a fixed way. 
On the other hand, as Robert and Baylis point out, the fact that scientists do not have an account of fixed differences between species does not mean that the ethicist couldn't employ a fixed account. They explain, "notwithstanding the claim that biologically species are fluid, people believe species identities and boundaries are indeed fixed and in fact make everyday moral decisions on the basis of this belief." They use the example of race as an analogy; where race is not a biologically useful concept, but it can be a socially useful concept. 
If there are good reasons to adopt fixed notions of species for ethical purposes, then there may be a basis to claim that it is wrong to cross the species boundary, particularly because of the moral confusion it could create. Settling some of these issues will likely require that the public take note of the tension that can exist between a scientific account of something and an ethical account. Should we pursue a more open concept of species and of moral status in line with an experimental approach to these issues, or should we rely on the concept of fixed distinctions when it comes to moral matters. The issue of animal/human chimeras asks us to consider what, ethically, does it mean to be human and what does it mean to be a person?