Banned Books: Why the Restricted Section Is Where Learning Happens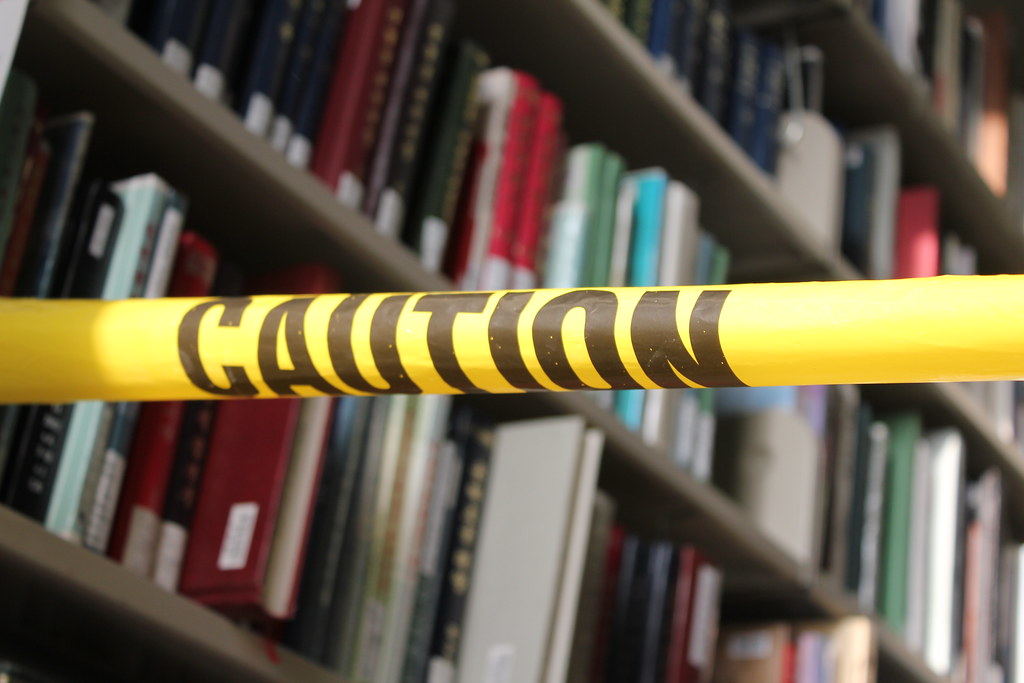 The books included on high school reading lists have not been discussed nearly as widely as the books not included on those very lists. For years teachers and parents have debated which texts students should be able to read, and what parameters should be utilized to determine whether a text is appropriate for a certain age group. However, this debate has moved far beyond whether books are appropriate and has begun to explore how this form of censorship affects students. An article published in The New York Times discusses the banned books of 2016 and how their banned status reveals important facets of the current American psyche. In fact, the author states that the most prominent themes associated with the banned books of 2016 related to gender, LGBTQIA+ issues, and religious diversity, all of which were themes heavily discussed during the election year.
James LaRue, the director of the Office for International Freedom, illustrates his experience receiving reports from concerned parents who worry about the appropriateness of certain texts in their children's school libraries. However, LaRue does not agree with this method of parenting and states, "They are completely attached to the skull of the child and it goes all the way up through high school, just trying to preserve enough innocence, even though one year later they will be old enough to marry or serve in the military." This point is echoed by author Mario Tamaki who expresses that deeming books as inappropriate marginalizes groups of individuals and can adversely hurt students who relate to their characters. He states, "We worry about what it means to define certain content, such as LGBTQ content, as being inappropriate for young readers, which implicitly defines readers who do relate to this content, who share these experiences, as not normal, when really they are part of the diversity of young people's lives."
Both of these individuals relay their concern for the influence of banning books on young readers and this point is reiterated by Common Sense Media a non-profit organization which seeks to provide education to families concerning the promotion of safe media for children. Despite their specialization in appropriate media for children they encourage parents with the article, "Why Your Kid Should Read Banned Books," which outlines how the most highly regarded pieces of literature were at some point banned in mainstream society. However, their banned status says nothing of the important messages held between those pages. They make the statement, "At Common Sense Media, we think reading banned books offers families a chance to celebrate reading and promote open access to ideas, both which are key to raising a lifelong reader." This organization's support for encouraging  a conversation regarding censorship and the importance of standing up for principles of freedom and choice is a critical facet of this continued debate.
On the other side of this debate are concerns of not only violence, language, and substance abuse, but questions about how explicit stories of suicide and self harm may influence young readers who are depressed or suicidal themselves. This concern was heightened due to literature such as the popular young adult book Thirteen Reasons Why, which revolves around a teenage girl's suicide. Author Jay Asher has been outspoken regarding why censorship of his book specifically is harmful to teenagers. In an interview he describes knowing that his book would be controversial: "I knew it was going to be pulled from libraries and contested at schools. But the thing about my book is that a lot of people stumble upon it, but when it's not on shelves, people can't do that. Libraries, to me, are safe spaces, and if young readers can't explore the themes in my book there, where can they?" Asher acknowledges that it is nearly impossible to create a book which will be appropriate for all readers. He outlines his experience talking to a student who was overwhelmed by the contents of the story. The student decided to refrain from finishing the remainder of the book until she felt completely comfortable, effectively self-censoring.
These attitudes towards censorship reveal troubling social implications when considering which books are chosen for exemption from libraries, as an article published in The Atlantic describes. There is a clear separation themes of violence and fantasy in comparison to the highly-censored themes referencing race or sexuality, which reveals a larger issue of the struggles of minority authors getting children's books published. According to The Atlantic, "this means the industry serves those who benefit from the status quo, which is why most scholars see children's literature as a conservative force in American society." The author reinforces the ideas discussed by adults concerned about the limited access to a broad range of ideas in children's literature, and concludes by stating,"This shared sensibility is grounded in respect for young readers, which doesn't mean providing them with unfettered access to everything on the library shelves. Instead it means that librarians, teachers, and parents curate children's choices with the goals of inspiring rather than obscuring new ideas."