Elizabeth Warren's Anti-Corruption and Public Integrity Act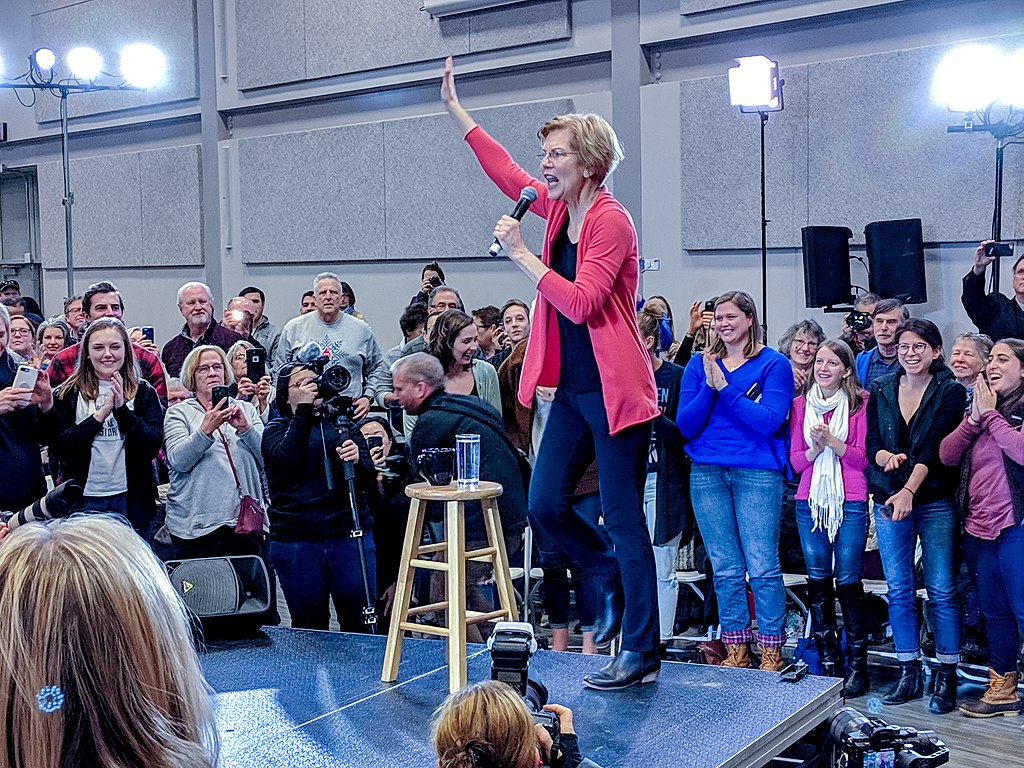 Elizabeth Warren is the first 2020 Democratic presidential contender to date to have already distinctive policy objectives prior to her campaign. One such goal is tackling corruption. With the sitting President undergoing at least 17 known investigations, Warren's anti-corruption program seems precisely suited to address America's flagging reputation. America is so far from the days of the investigation of Jimmy Carter's peanut farm that the former president himself recognizes the US as an oligarchic state. As Alexandria Ocasio Cortez highlighted recently by illustrating the absence of checks on campaign finance, Donald Trump's administration appears to be a symptom and culmination of system-wide problems rather than a rogue outlier.
Warren's bill, the Anti-Corruption and Public Integrity Act, recently introduced into the House, envisions a comprehensive approach to tackling the institutional structure of corruption in American politics on all fronts: legislative, executive, and judicial.
The anti-corruption bill foresees new institutional avenues for achieving these multi-pronged goals. It envisions a freestanding US Office of Public Integrity, with powers to investigate and inflict penalties for corruption and to invoke the Justice Department for serious transgressions. At the executive level, this office would include an Office of the Public Advocate to aid the public to "meaningfully engage in the rulemaking process across the federal government." This office would also support lawsuits from private citizens to demand accountability from public agencies and corporations.
Warren's bill also sets judicial reform in its sights: it would require courts to defer to agency interpretations of laws. It conceives more scrupulous oversight for judicial conflicts of interest, and lays out an agenda to increase the diversity of the federal judiciary.
Warren's proposal also tackles financial conflicts in matters of public interest, enforcing transparency in research that is funded by corporations, and limiting practices that allow corporations to negotiate rule-making in their favor.
Where Warren's anti-corruption plan seems to put its greatest emphasis is in tackling lobbying. Warren's bill calls for the elimination of financial conflicts for public officials and prevention of companies from buying government influence. The president, VP, cabinet members and high-level officials would be barred from lobbying for life.
The bill also proposes a tax on excessive lobbying and corruption penalties to "level the playing field" for government agencies. How did America acquire such a bad reputation for corrupt lobbying practices? Lobbying in itself need not be inherently undemocratic or corrupt. There is nothing a priori wrong with interest groups informing lawmakers on particular issues. Critics argue that lobbying veers into corruption either when it is not transparent, or when moneyed interests start to gain ascendancy and drown out the mêlée of interests that intersect in a pluralist democracy.
Lee Drutman proposes that this has become the case for America's politics. Businesses account for 95 of the 100 biggest lobbying spenders in US politics. Corporations spend more in lobbying than taxpayers do to run the House and Senate combined. In the wake of Citizens United, which deregulated lobbying even further from its already permissive bounds, 29 large corporations spent millions in lobbying in the years 2008-2010 while paying zero to negative income taxes. In the case of General Electric, this resulted in a 4.7 billion tax rebate in this three-year period alone.
These alliances between corporations and politicians do not rest easy with the American public. Only 6 percent of Americans consider lobbyists to be ethical, which places them at a bottom reputational ranking (to get a sense of context, nurses rate at the top and Congress members rank just above lobbyists). There appears to be a growing divide between voters and politicians as conflicts of interest in politics have reached a tipping point in the Trump regime. Has the US fully devolved into an oligarchy, as former President Carter believes? It remains to be seen whether voters possess the political will to instill measures for greater accountability like those proposed by Senator Warren.