Rap Feuds and Moral Standing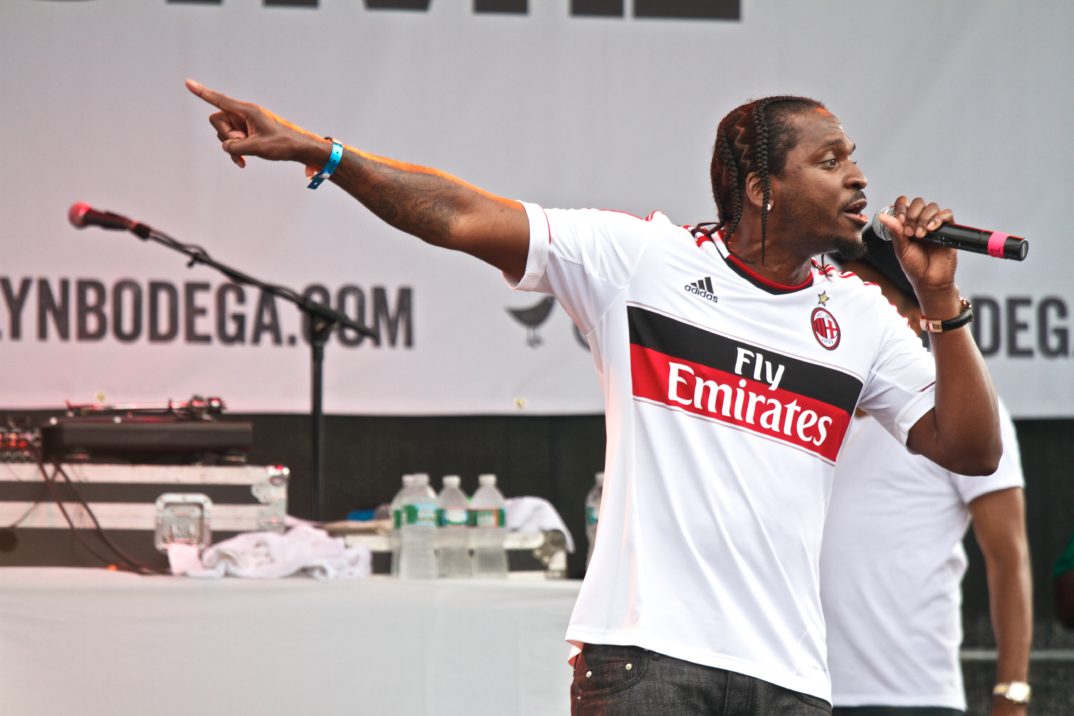 Rap music– it is a genre of sound that manipulates words in such a clever manner that since the birth of hip hop in 1973, it has enthralled audiences across the globe. As rap music evolved, it became an outlet where MCs would address personal issues and vendettas with others, but especially with other rappers. When rappers feud, they hurl the most vicious insults at one another through their songs in hope that their opponent will no longer possess the will to rebuke them. Rappers often go to great lengths in feuds with other MCs, even going as far as digging to find personal information. Personal matters being brought into rap feuds has often resulted in strained relationships between former friends, violence, and even death. The lengths that some rappers go to shame other MCs has always been in question, but the inquiry has reared its head once again since another rap feud has surfaced, and it's been brought up by none other than Drake, believed by many to currently be on top in the rap game. Drake's stance on rap feuds and the results of rap feuds from the past has raised the question of whether the MCs who engage in them should attack their opponent on such a personal level.
This past summer was an exciting in time in rap, as MCs such as Kanye West, ASAP Rocky, Pusha T, and Drake were set to release new albums. After Pusha T dropped his third studio album DAYTONA, the rest of the rap world quickly figured out that one of the tracks, "Infrared," was a diss aimed at Drake, claiming that he doesn't write his own lyrics. The diss stemmed from a long lasting quarrel between Drake's former record label Young Money and Pusha T's record label G.O.O.D M.U.S.I.C.  In the song, Pusha raps
"The lyric pennin' equal the Trumps winnin'
The bigger question is how the Russians did it
It was written like Nas, but it came from Quentin"
Drake didn't hesitate with a rebuttal, dropping a single, "Duppy Freestyle," only a day after DAYTONA came out. Drake's single not only addressed the allegations of ghost writing, but commented on the character of Pusha T and the individuals he collaborates with, which included Kanye West and others. For instance, Drake raps "I wanna see my brothers flourish to they higher purpose, You n*ggas leeches and serpents." To add insult to injury, Drake had an invoice for an $100,000 fee sent to Pusha T's record label for "promotional assistance" and career reviving."
In response to "Duppy Freestyle" and the invoice Drake sent, Pusha T released a single "The Story of Adidon." Everything about the song was a direct attack on Drake, including with the cover art of the song, which depicted Drake in blackface from a photo shoot years ago. Pusha also commented on Drake's biracial background when he rapped "Confused, always felt you weren't Black enough, Afraid to grow it 'cause your 'fro wouldn't nap enough." But it was perhaps the latter half of "The Story of Adidon" that was the most controversial. Pusha went after many people in Drake's personal life, referencing Drake's mother and father, and he even made a joke about Drake's producer, Noah "40" Shabib, who has multiple sclerosis and how he could die. The most stinging remark, though, and the one that left the rap scholars and listeners alike in an uproar, was Pusha accusing Drake of having a son and hiding him. During the song, Pusha references Drake's son by rapping lines such as "A baby's involved it's deeper than rap" and "You are hiding a child let that boy come home."
"The Story of Adidon" left many shocked for two reasons: one being that Drake had rarely ever lost a rap feud and the second being that no one knew he had a son. Drake confirmed that he did indeed have a son when he released his album Scorpion about a month after Pusha T released his. But even then, Drake didn't respond to Pusha T's disses. In fact, he never did. Instead, Drake opened up about the whole deal on basketball icon Lebron James' HBO show "The Shop." During the discussion with Lebron and a mediator Maverick Carter, Drake said even though there aren't concrete rules to how rap feuds are conducted, there are unspoken rules that MCs should follow. His stance on rap beef ignited a chain reaction where other MCs and rap analysts brought in their take on the matter, raising the question whether or not there were certain rules to rap beef, and if there is a line that shouldn't be crossed.
On one hand, Drake could be right. Making derogatory references about one's parents, one's friend who has a serious health condition, and bringing a child into the situation could be seen as unethical. After all, Drake's parents, his producer, and Drake's child haven't done anything to Pusha T. Even when Drake was in a previous rap feud with rapper Meek Mill, his lines never referenced Meek Mill's personal life.
On the other hand rap feuds are all about getting the upper hand and saying whatever one can to get under their opponents' skin. And since there isn't a concrete rule book for rap music, rappers can adhere to whatever code of conduct they choose. In addition, some of the most famous rap feuds didn't adhere to a code of conduct and the only rule that rappers followed was no holds barred. For instance, during the iconic rap feud between rappers Tupac and Biggie Smalls, Tupac said on a song, "Hit E'm Up, that he had sex with Biggie's wife. The first line of Nas' song "Ether" is "Fuck Jay-Z." Nas then proceeded to suggest that Jay-Z was homosexual. On Ja Rule's track "Loose Change," the rapper said he intended on murdering rapper 50 Cent, called Eminem's wife a slut, and suggested that Eminem's daughter would follow in her mother's footsteps. If the rappers from the past didn't follow a code of conduct with their raps, then why should the rappers of the present follow one? Perhaps, there is no way to draw a distinguishable line what should be said and what shouldn't be said in rap music. The truth of the matter is that rap music is the creation–the artwork–of the rapper. They are entitled to say what they want on a track, regardless of the consequences of their words. Maybe the only determining factor in the unspoken rules of rap feuds is the moral standing of the people involved.