Combating Bias? Nicki Minaj and the Merit of "Twitter Beef"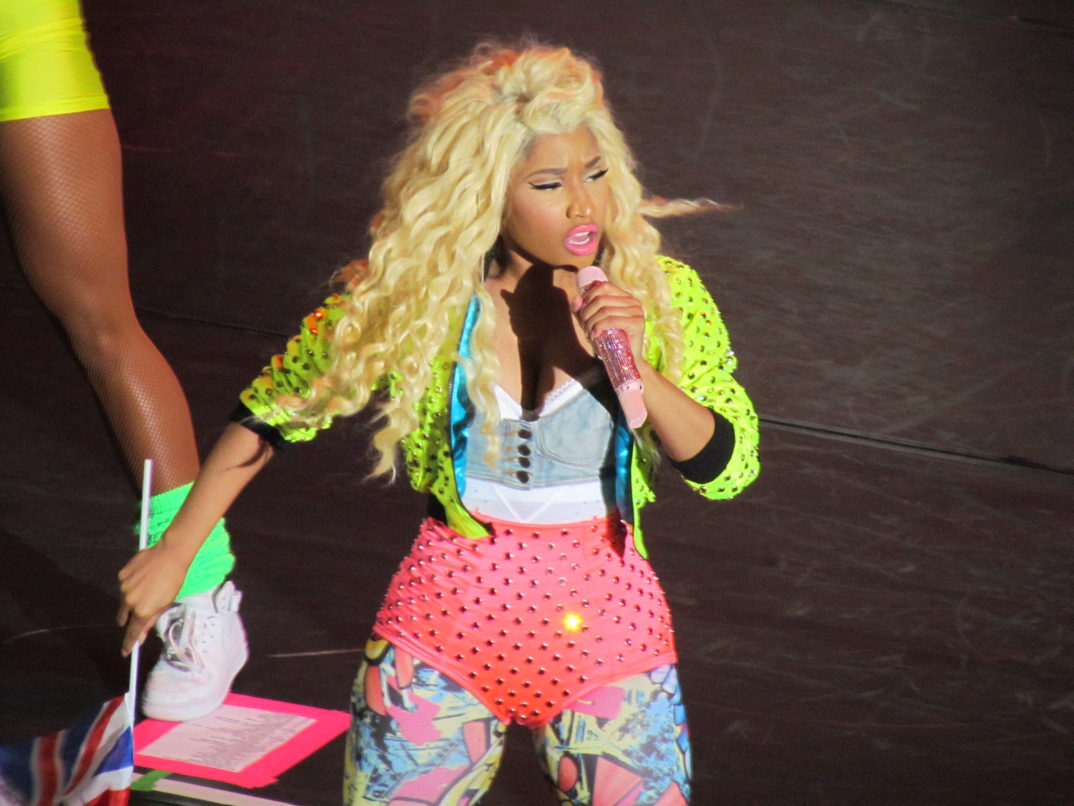 Four years since her last album, Nicki Minaj released her fourth album Queen on August 10th, 2018. According to The Observer, the album was scheduled for its release on June 25, and its delayed and surprising release has had fans reeling. The release of the album and the rapper's personal life have been imbued in controversy, and considering the standards female celebrities are held to, it is not surprising. However, the Queens native has taken to Twitter and other platforms to declare that this time around, she will not be silenced. While there has been substantial noise and personal opinion regarding Nicki's actions and Twitter posts, whether you agree or disagree with her approach, the rapper has raised several points that require further ethical examination. Among these points are the contradictory and inconsistent standards that female artists are held to by music critics, and the unequal treatment of female artists by streaming platforms.
Nicki has been greatly criticized for collaborating on "FEFE" with rapper Tekashi 6ix9ine (Daniel Hernandez). Hernandez was found guilty of using a child in a sexual performance, pled guilty in 2015, and has been arrested on multiple counts of assault since then. With this in mind, is it ethical to promote the fame and monetary advancement of  someone who has been known for abusing women? In an article for Pitchfork, Shanita Hubbard writes: "The choice to use her platform to further legitimize a sexual predator is in direct contrast with the nationwide, black women-led movement to silence music's most infamous abuser [R. Kelly]." According to CNN, Spotify enacted the Hate Content and Hateful Conduct Policy, which included taking R. Kelly off all Spotify Playlists. This has been in part inspired by the #MeToo movement and the voracity with which sexual violence has been amplified and condemned on social media. Furthermore, the principle of non-maleficence would say that actions that cause harm should be completely avoided, and promoting the music of convicted sexual offenders causes an immeasurable amount of pain to people who have been affected by sexual violence: they might be forced to relive their pain when they listen to a sexual offender's music. Not to mention that the tacit or explicit support of sexual offenders contributes to rape culture.
While the production of "FEFE" is arguably an ethical breach on Nicki's part, Nicki points to a certain amount of hypocrisy within the criticism she has received. On Twitter, Nicki questioned the praise that Lady Gaga received on her collaboration with R. Kelly by Pitchfork. This leads one to wonder whether Black women are held to a higher standard when it comes to eradicating rape culture, especially considering how the #MeToo movement was started by Black women. Is an unequivocal repudiation of all art created by sexual offenders needed in order for criticisms, such as the ones Nicki is facing, to be just? Additionally, this speaks to what bodies can be "aggressors" and be granted "forgive and forget" privileges. Nicki points to the forgiveness with which Lady Gaga was treated; however, one could argue that at the time of Lady Gaga's collaboration with R. Kelly, there weren't as many efforts to boycott artists who engaged in unethical and illegal practices. On the other hand, one could also argue that R. Kelly's problematic sexual conduct has been public record for decades, and collaborating with him is unethical regardless of the contemporary awareness the #MeToo Movement has created. Furthermore, when dealing with unethical actions, how can unequal responsibility be mediated? Nicki also claimed that she knew of people getting paid to slander her on different news outlets, and Tweeted, "I'm supposed to keep letting these ppl get money to bully me behind the scenes & not say anything. Yikes." Through her Tweet, Nicki emphasizes how she is expected to keep quiet, even when she sees herself targeted unequally. This speaks to the ways in which women are commodified, especially in the music industry. Audiences want to consume their music and celebrity presence without humanizing them.
Nicki Minaj has also spoken out about potential foul play by the streaming company, Spotify. Nicki took to Twitter with this issue and stated that Spotify purposefully did not advertise her album sufficiently, since her album premiered slightly earlier on iTunes. She also pointed out that when Drake dropped his latest album, Scorpion, he was overwhelmingly featured on Spotify Playlists and promoted on the streaming platform. Some might suggest that Nicki is stirring controversy on Twitter to increase her album's visibility (Queen was No. 2 on the Billboard 200, behind Travis Scott's ASTROWORLD). People who claim that Nicki is simply pulling a publicity stunt might be ignoring the historic silencing of women of color: protesting "peacefully" and "properly" is coded as something only white bodies can do. Furthermore, Nicki does call attention to the inequities that exist between men and women in the music industry, especially within rap.  Whether Spotify recognizes that they treated the release of Drake's album differently than Nicki's, an unconscious gender bias could have been at play.
Through her new album, Nicki  Minaj is making a statement: her contributions to rap will not be belittled because she is a woman. Nicki took to Twitter to protest in the quintessential 21st century fashion, and her Tweets and interviews have sparked debate and judgment with many arguing that she is uninformed, ignorant, and dramatic. However, this reflects the silencing that women of color experience when they share their perceptions and life experiences and are told to be quiet. Women of color also experience policing when it comes to their tone and choice of words, which is congruent with the criticism Nicki's Tweets have received. Whether one agrees with "Twitter beef" and the increasing use of Twitter to settle disputes, it is important that audiences read between the lines. When a woman Tweets "injustice," the immediate response should not be "exaggeration."
Chance the Rapper came out in support for Nicki and Tweeted, "I cant [sic] imagine what it'd be like to literally not be able to show yo frustrations with actual inequities and subjugation. Without being called bitter or angry or a liar or crazy. Mfs a literally tell a BW 'I feel u but u not goin about it the right way'… what?" Chance the Rapper's Tweet is important, because it highlights the harassment women of color face when they call out oppression; however, it is important to consider the Chicago rapper's positionality when examining his Tweet. As a man, Chance has the ability to influence a public audience with more credibility. On the other hand, Chance is using his position to uplift the voices of women of color. While justice demands that all voices are heard equally, on and off the "Twittersphere," this is still not the case. Nevertheless, these are all factors one must consider when assessing the political potential of Twitter.