Opposition vs. Prohibition: Should Iceland Ban Circumcision?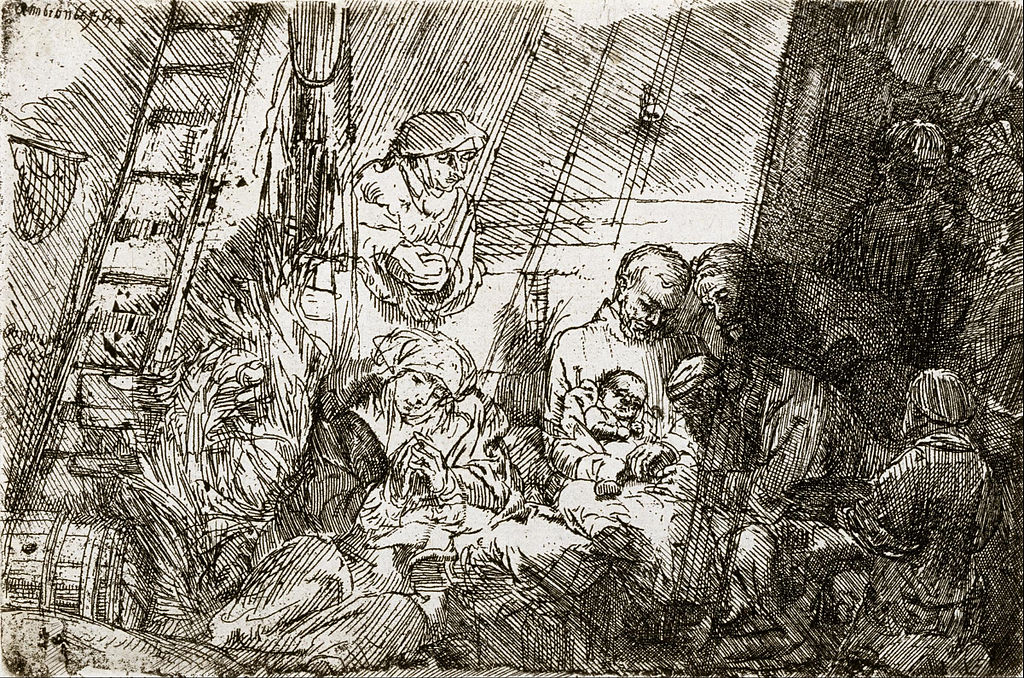 This article has a set of discussion questions tailored for classroom use. Click here to download them. To see a full list of articles with discussion questions and other resources, visit our "Educational Resources" page.
---
Iceland will soon vote on a bill that would criminalize infant circumcision. While the medical community is supportive, some Icelanders are concerned. It's not so much the typical Icelandic parent who wants to retain the right to make this decision, but Jewish and Muslim leaders are concerned that a ban would intrude on core religious practices. Circumcising newborn boys is a religious commandment for both religions.
It's a little surprising that the Icelandic physicians are united against circumcision. In 2012 the large and influential American Academy of Pediatrics issued a policy statement stating that circumcision has somewhat more health benefits than harms. There's the pain of the procedure and the small risk of serious adverse effects, but on the other side of the ledger, a salutary effect on rates of penile cancer, urinary tract infections, and HIV infection. The AAP didn't conclude that parents should circumcise, but on the other hand, how could it make sense for ethicists and doctors to say the opposite: that they shouldn't, assuming that the AAP is right and circumcision is a little more beneficial than harmful?
The thought of some critics of the practice is that even if circumcision is more good for boys than bad, it takes more than a small balance of benefits over costs to justify removing a body part. Circumcising a boy isn't like drawing a little blood or removing an infected appendix. The part in question is perfectly healthy and normal and will later be experienced by a boy as a part of his personal body surface. If he gets to keep it, he will most likely later think his foreskin is his to keep or to remove. Thus, there is a "body integrity" case to be made that parents shouldn't circumcise their babies, even if the AAP's cost-benefit analysis is correct.
And so, the Icelandic physicians are right to support a ban? Not so fast! A ban would stop a moral wrong, I am prepared to say (I make the "body integrity" argument in my book The Philosophical Parent), but it would impinge on two important things—a person's autonomy as a parent and their autonomy when it comes to matters of religion or conscience. Now, parental and religious autonomy aren't absolute; they don't trump everything. Uncontroversially, the state doesn't allow parents to be abusive and doesn't allow every conceivable religious practice, whatever the associated harms (to self, others, animals, the environment, etc.). But circumcision, however suspect, does seem like the wrong kind of thing for the state to forbid.
The problem with state involvement is the subtlety of the argument against circumcision. It does seem to me that it takes more than a small balance of benefits over costs to justify the removal of a normal, healthy body part destined to be experienced by boys and men as "mine." But I can't go further and claim it must seem the same way to any reasonable person, as I can with other harms. If the Church of the Missing Toe wants to chop off the small toe of newborn boys, it will be all to the good and perfectly appropriate if the state forbids it. I think ritual toe amputation is wrong and expect anyone else to see it in the same way. But it's far more subtle and negotiable whether a procedure can be both slightly beneficial, on balance—as circumcision is, according to the AAP—and also morally wrong. It seems misguided for the state to force everyone to behave in accordance with just one of the multiple positions on circumcision that are open to reasonable, well-informed people.
While I do think there are respect-worthy ways of defending circumcision, it's difficult to see how the religious defense can be among them. The religious defense has nothing to do with costs and benefits. It has to do with ancient scriptures and the notion that a religion should be "marked in the flesh" (Genesis 17). It's also about parents demonstrating commitment to a religion by doing something difficult. (The medieval Jewish philosopher Maimonides said the point of circumcision was precisely that it is a "hard, hard thing" for a parent to impose on a child, and so a good test of the parent's religious commitment.) As much as these ideas seem venerable and familiar just because of their long history, how can they be any more respectable than the doings of the Church of the Missing Toe?
So, should Iceland ban religious circumcisions and protect non-religious circumcisions—of which there are very few? It would be an odd and unusual law that prohibits doing something for one reason but allows it for another. After all, the better reason is "available," whether it's motivating the agent or not. And so I conclude: no to the ban. Considering that there are not-obviously-wrong medical reasons for foreskin removal, parents should be able to choose it.
But then there's the how and the when. There may be reasons to circumcise worthy of respect—that's at least how some reasonable people see it. But surely there are no reasons to circumcise painfully that are worthy of respect. Muslim parents typically have their boys circumcised in hospitals or doctor's offices, just like non-religious parents. This is not uncommon among Jews as well. In a medical setting, lidocaine injections are available and commonly used (at least in the US).
But among Jews, the more observant have the procedure performed by a "mohel" in a religious ceremony (a "bris") in the home. These are highly skilled practitioners who work very quickly using traditional tools and techniques but can also offer all the pain relief that's available in a doctor's office—lidocaine ointment or even injections. Orthodox mohels, though, reject intrusions on traditional practice. There is no pain relief during the procedure. A religious practice or not, withholding pain relief during a surgical procedure is impossible to defend. The right way forward seems to me to be regulating the way circumcision is performed, not prohibiting it altogether.