An Experiment in Inequality at the Street Food Stall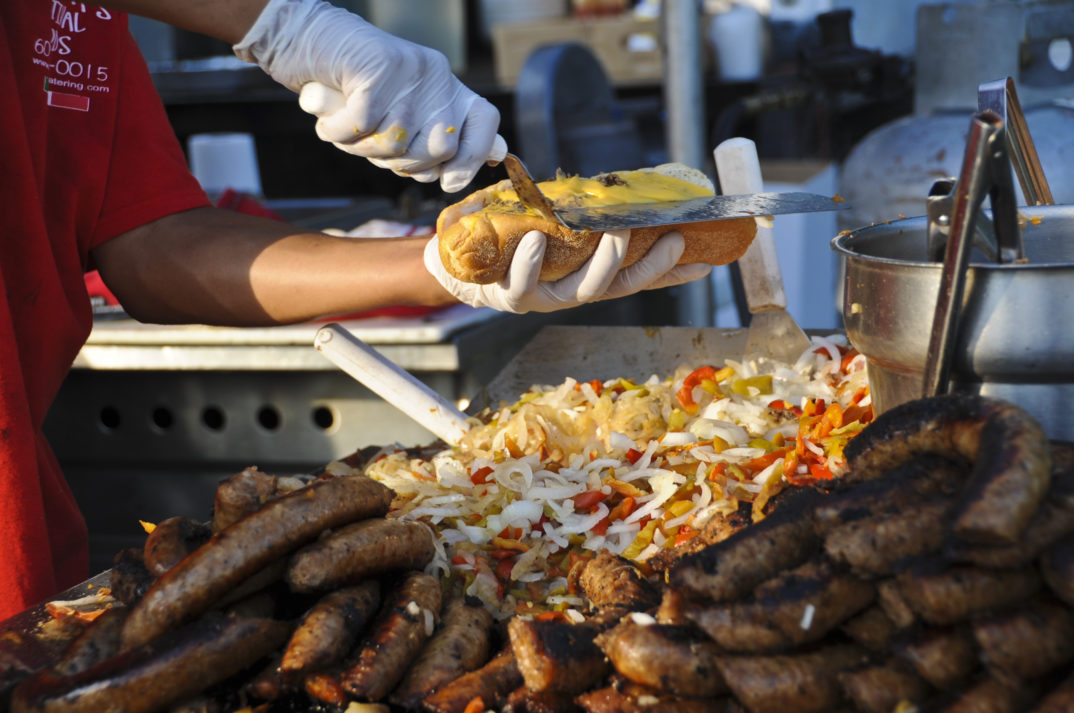 During February, Saartj, a New Orleans food stall serving Nigerian lunches, has been conducting a social experiment. In response to a rapidly growing wage gap between white people and people of color in New Orleans, they are offering lunches for $12 and suggesting that customers who identify as white pay $30 instead: the adjusted price that represents the disparity in income between African Americans and whites. Chef Tunde Way set up his pop-up food stall in order to stimulate discussion of the wage gap and to spread awareness of the statistics of the incomes in New Orleans. The social experiment has been collecting data, asking customers to complete surveys through February 28. Preliminary results suggest that 80 percent of white customers select to pay the $30 rate for their meals. The extra money collected is to be redistributed to minorities who frequent the stall (though not many have signed up for the money).
Income inequality can be explained or traced to a number of different factors.  Anjali Prasertong, the graduate student assisting in collecting the data for the study, explains that the survey explores the "hidden ways that their race and the resulting wealth that their family had was able to give them a leg up in life. That could be your parents could give you a car so you could drive to a good job across town. Maybe it was to allow you take an internship that is not paid, so you were able to meet the people who led you to a job."
Opportunities build quickly on one another, and families that have resources are able to situate members professionally such that advancement can be quicker and more lucrative. One black customer that was interviewed characterized her path to her current success: "when she was a college student, she was offered an unpaid summer White House internship in Washington, D.C. But that meant she would have had to find a way to support herself in another city instead of spending the summer earning money that she could use to help pay for school in the fall. The woman passed on the internship."
Saartj is not the first instance of people using food prices to try to raise awareness of wage gaps, but the results from the surveys are a helpful tool to raise discussion about the differences facing different communities. Not all price-adjustment experiments have had as successful a result. At the University of Queensland in Australia in 2016, students ran a bake sale that sold cupcakes to customers at whatever portion of $1.00 that they made proportionate to men. "The organizers considered whether patrons were people of color, were indigenous, identified as having a disability, or identified as LGBT in an attempt to make cookie and cupcake prices as accurate as possible." A description was provided to emphasize the intersectionality and to attempt to raise discussion of the wage gap, including an example: "if you are a woman of color in the legal profession, a baked good at the stall will only cost you 55 cents." The response to the sale included complaints to the administration and threats of violence and rape.
White people make more money than people who aren't white, and men make more money than women. These micro-redistributive efforts attempt to capture the disparities in a quotidian way in order to promote awareness and thoughtful engagement with the difference it makes to live with and without the advantages.
---
This article has a set of discussion questions tailored for classroom use. Click here to download them. To see a full list of our discussion questions, check out the Educational Resources page.