The Duality of Hip-Hop: An Examination of Mumble Rap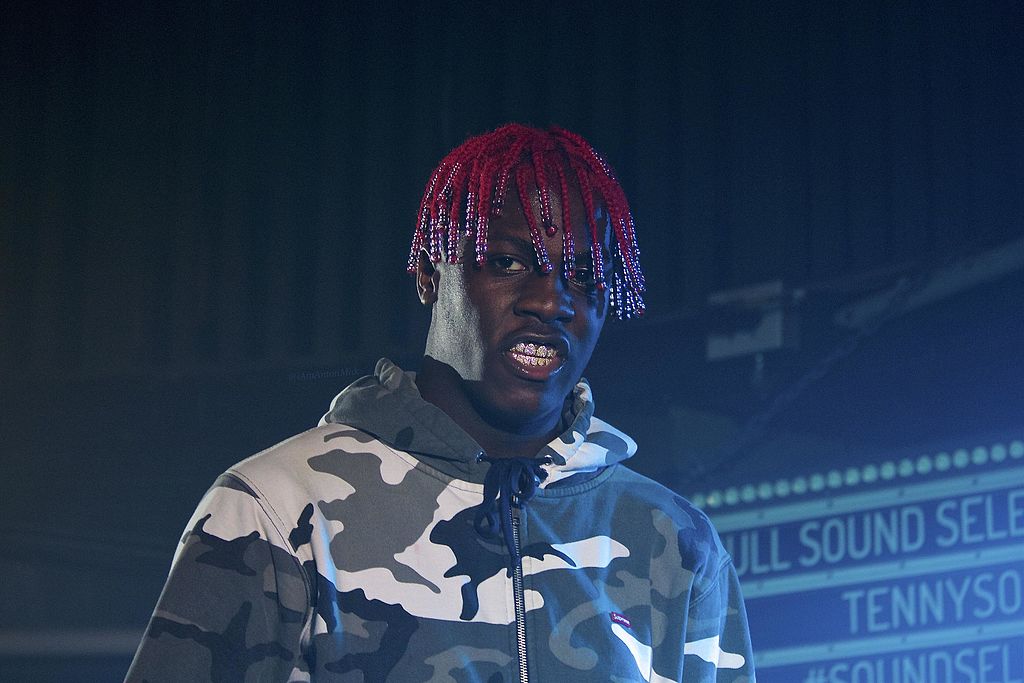 The definition of hip-hop has changed since its birth in 1973 at a birthday party on the West side of the Bronx, New York City. The music genre has morphed since merging with mainstream society, as a myriad of different artists have adopted hip-hop and made it their own sound. Now, over 40 years have passed since hip-hop's beginning, and it seems as if hip-hop has been split down the middle between its listeners. Older listeners of hip-hop criticize the current state of the music genre and blame new hip-hop artists.
Recently, the lyrical style "mumble rap" has gained popularity among listeners, blurring the lines of what the standard for quality is in modern day hip-hop. The divisive nature of the current state of hip-hop raises the question of whether the criticism it has been receiving is warranted. If so, does it mean that rap and hip-hop are declining?
"Mumble rap" is a form of rap where rappers utter indecipherable lyrics. When their lyrics are comprehensible, it seems as if the lyrics are only vulgar. Although "mumble rap" seemed to first gain national popularity in 2016 with songs such as rappers Desiigner and Lil Yachty's hit songs "Panda" and "Broccoli," traces of "mumble rap" could be found as far back as 2014. For instance, the rap group Rich Gang's song "Lifestyle" left listeners scratching their heads as rapper Young Thug's verse consisted of a series of incoherent words. The trend of "mumble rap" continued in 2017, with rapper Kodak Black's hit single "Tunnel Vision" and XXX Tentacion's "Look at Me!" For both songs, one might have to listen to them multiple times to understand what the rappers are saying if lyrics are not available.
With mumble rap music continually coming out, the lyrical style has gained strong support from a forming fanbase but has also received major criticism from notable figures in the realm of hip-hop. Pete Rock, one member of the critically acclaimed 90's rap duo Pete Rock and CL Smooth, called out "mumble rappers," specifically Lil Yachty, saying that he couldn't really rap. In addition to Pete Rock's comments, Joe Budden, a broadcaster who used to be part of the late 2000's rap group Slaughterhouse, said that Lil Yachty is one of the new rappers that is ruining "the culture" of hip-hop. Pete Rock and Joe Budden's comments are just a few of the many attacks on this new style of rap from listeners of an older generation of hip-hop.
Despite the criticisms of "mumble rap," the new lyrical style has surprisingly found an ally in Kendrick Lamar, who is known for being an intellectual and socially conscious rapper. According to Kendrick Lamar, he supports what the mumble rappers are doing, because he thinks that it contributes to the evolution of hip-hop, but he wants them to also respect hip-hop's history and the individuals who paved a way for lyricists like mumble rappers to even share their content. Indeed, if early MCs such as Pete Rock hadn't made contributions to hip-hop, mumble rappers might not even have the spotlight that they are currently in.
However, it is important to realize that early rap and hip-hop shares similarities to the "mumble rap" that is heard today. According to Kathy Iandoli, a writer for Billboard, early MCs such as the legend Jay-Z himself possessed a flow consisting of incoherent lyrics. When Jay-Z first hit the rap scene, even he rapped in a manner that made it difficult for listeners to understand. Even the famous rap group Bone Thugs and Harmony also rapped garbled lyrics that often came off as incoherent.
But if there are so many parallels that are drawn between contemporary "mumble rap" and the rap of the past, why is there a split between listeners of the old and new? Perhaps it's simply a matter of age. When you are young, you have a certain appreciation for a kind of music and as you get older, you gain a sense of superiority over newer content, even if the content that you believe is better is actually the same. Nonetheless, there is no room for division among rap and hip-hop lovers. If "mumble rap" is truly ruining rap and hip-hop, older generations of rap and hip-hop lovers should join voices with new rappers and try to make music that all generations of listeners can enjoy.
On the other hand, mumble rap could indeed cause rap and hip-hop's decline. Even though people should accept different styles of music, "mumble rap" is full of vulgar and senseless lyrics that may grace the ears of some and fall harshly on the ears of others. Perhaps it is "mumble rap" itself that is dividing and conquering rap from the downfall. It would be poetic justice if a product of rap would bring upon its destruction. However, as I mentioned earlier, the definition of hip-hop is ever changing. The music genre is evolving whenever an artist puts out new music. An evolution could often mean that there are changes that some might not like. But rather than rejecting these changes and putting the music genre is jeopardy, influencing how the music genre will evolve is a much better alternative.