Are Chance the Rapper and Vic Mensa What Chicago Needs?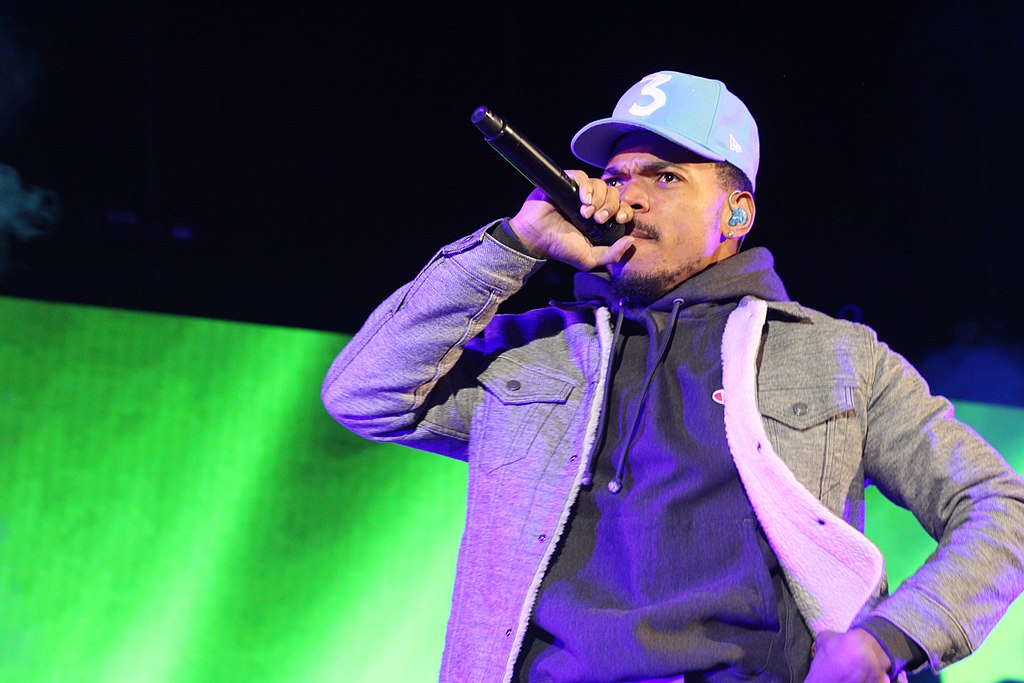 The city of Chicago is one of the most beautiful cities in the country. With its iconic skyline and bustling downtown area, Chicago's allure is only rivaled by a small number of other cities. Even though the city boasts magnificent landscapes and atmosphere, the city is plagued by violence. According to the Chicago Tribune, in 2016, Chicago had 745 homicides and over 4,000 shooting victims. Per The New York Times, the majority of the shootings were gang-related. In 2017, the homicide number dropped to 644 homicides. Although that is somewhat of an improvement, the number of homicides is too high.
In response to the large number of homicides, the police are adopting the hotspot policing technique, where shootings and calls for help will be tracked and used to decide where to focus countermeasures to violence. Despite the police's work, individuals such as rappers Chance the Rapper and Vic Mensa, two Chicago natives, are taking the fate of the city into their own hands. Are their efforts what the city of Chicago needs? Or should another route be taken to combat Chicago's homicide problem?
In 2016, Chance the Rapper donated $1 million to Chicago Public Schools. Chano made the announcement at Westcott Elementary, a school not far from his childhood home. The donation was funded through a portion of proceeds from the ticket sales to one of his tours. Per The New York Times, the rapper from 79th's work didn't stop with the donation to CPS, for he continues fundraising efforts through Social Works, an organization that Chance helped created to support Chicago's youth. In addition to his philanthropic efforts, Chance also urged Chicagoans to vote during the 2016 presidential election when he hosted a voter registration drive and led a parade of early voters after holding a concert. It seems that Chance is working to counter the violence in Chicago in two ways. Through his philanthropy for CPS, Chano is trying to impact the youth and prevent a violent future for them. By giving schools resources to provide outlets for students, perhaps it is less likely that they will be caught up in gang violence. And by encouraging Chicagoans to vote, they can impact who will mold their city and improve it.
Like Chance, Vic Mensa uses his music as a platform to emphasize the issues of violence in Chicago. In 2016, Mensa released "There's A Lot Going On," an EP about the violence occurring in Chicago. The EP's cover shows Mensa with a target on his chest with bullet holes surrounding him, a testament to "16 Shots," a track on the EP that was made in response to the death of Chicago teen Laquan McDonald. In 2014, McDonald was killed by a white police officer who was later charged with murder. According to The Fader, Mensa could be seen marching in Chicago with protesters who were outraged by McDonald's death.
In May of 2017, Vic's efforts could also be seen on CNN's United Shades of America, where he discussed the status of Chicago and the gang violence that runs rampant within it. According to Vic, the solution to the violence in Chicago is "investing in the communities." Mensa continued by saying that schools have lost programs that were implemented for a creative and safe outlet for its students. With no positive outlets for students to engage with, they might only be left with influences from their surrounding neighborhoods, which might not always be positive. Therefore, students can get sucked into Chicago's vortex of violence.
It seems that both Chance and Vic have similar solutions to Chicago's violence problem: focus on the youth. Build them up by creating a positive environment strong enough to keep kids from being exposed to the violence plaguing the city. Perhaps, if the youth are not exposed to the bloodshed in Chicago, maybe they are less likely to take part in it in the future. But are the efforts of these two Chicago rappers enough? Even though the Chicago Police Department is using different methods than Chance and Vic, both the police and the rappers are both working to violence prevention in Chicago. Therefore, it might be beneficial for hip-hop artists like Chance and Vic to join forces with the police, as they can garner support and influence in a way that the police cannot. At the same time, there is a level of distrust between the police and hip artists like Chance and Vic, hence the death of Laquan McDonald and many others. Another alternative might have to be found.
Nonetheless, Chance the Rapper and Vic Mensa are taking big strides to impact the current status of their city. But are their efforts sufficient enough to facilitate the change that they want to see? Maybe they are, and the city of Chicago might see a drastic change in the upcoming years. But a less favorable outcome is also very possible. Even if Chance and Vic's efforts aren't enough, it should be the responsibility of all Chicagoans to push to reform the destruction in their city. There can be those like Chance and Vic, who stand up and push for reform, but it is up to the public to continue and carry on what people like Chance and Vic have started.