Will Chief Black Elk's Canonization Address Native American Oppression?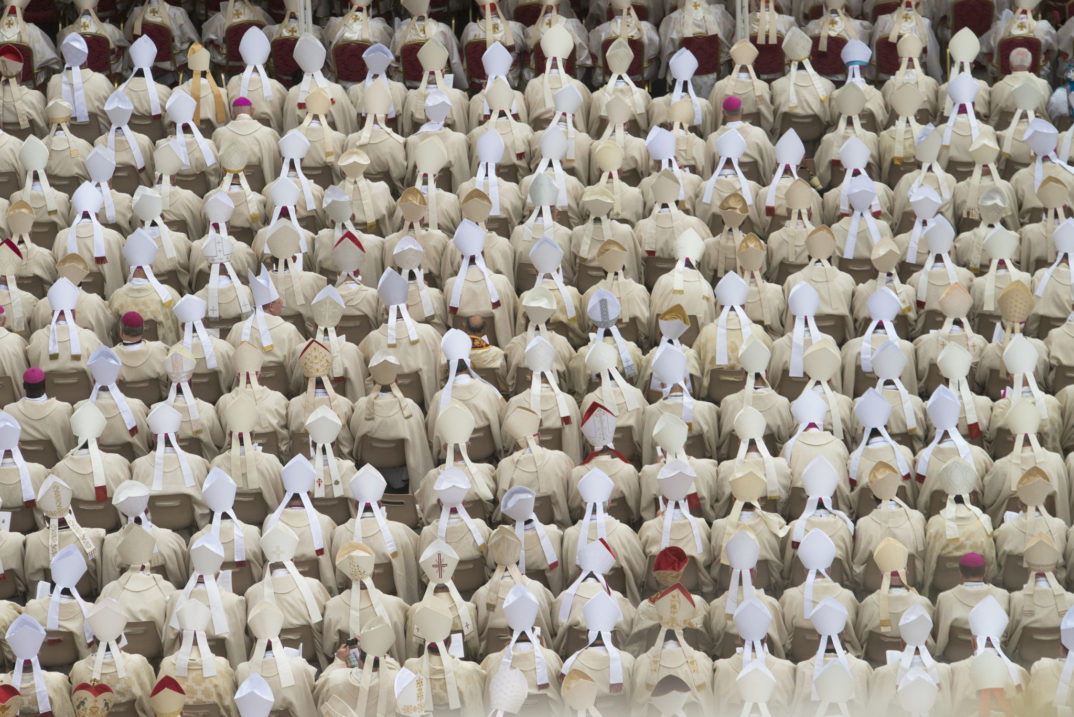 This past week, a Mass was held to formally open up potential sainthood for Chief Black Elk, a Lakota chief known for his life and work as a dedicated catechist. Black Elk was born sometime between 1858 and 1866, and died in 1950. He is known for combining Native American spirituality and Christianity, making it easier for his congregations to accept the Catholic Church. Bishop Robert D. Gruss from Rapid City, South Dakota, states that "for 50 years Black Elk led others to Christ often melding his Lakota culture into his Christian life." Bill White, a diocese and member of the Oglala Sioux Tribe on Pine Ridge Reservation, is leading Black Elk's sainthood case.
If Chief Black Elk is canonized, he will not be the first Native American Saint. In 2012 Kateri Tekakwitha, the daughter of a Mohawk chief and a Catholic Algonquin, was canonized by Pope Benedict XVI. Her sainthood was also considered "a bridge" between Native American culture and Christianity, and her canonization was met with mixed reactions. Chaz Kader, a Mohawk journalist, pointed out the problem of categorizing Native Americans as "good" versus bad. He stated, "The contrast of good Mohawks and bad Mohawks still is affecting our people." Glorifying only Native Americans who adopt Catholicism furthers this issue. However, some treated her canonization with pride, especially since the first Native American saint was also a woman.
Black Elk's canonization will likely be met with similar skepticism. Black Elk's history is deeply enmeshed with the violent history of Native American oppression, including Wounded Knee, where over 200 men, women, children, and elders were massacred. This battle marked the end of Native American resistance in the West, and shortly afterwards Black Elk converted to Catholicism. Black Elk has reflected on the battle, stating, "I can see something else died there in the bloody mud, and was buried in the blizzard. A people's dream died there."
Making Black Elk a saint would validate Native American oppression by confirming that the Wounded Knee massacre marked a "positive" turning point in Black Elk's Catholic faith, and continues to make the distinction between good and bad Native Americans. There is little, if any, recognition of the thousands of Native Americans who chose death over converting from their indigenous beliefs, while the poster children for the "bridge" between Christianity and Native American beliefs are touted. Tim Giago, founder of the Native American Journalists Association, points out, "Why did so many indigenous people convert to the religions that came from a foreign land with a Bible in which not one indigenous tribe in the Western Hemisphere is ever mentioned?"
Within the issue of canonizing Native Americans, there is an opportunity to start healing the deep wounds caused by forced conversion. But it is simply not enough to acknowledge those few who began bridging the gaps between Christianity and Native American beliefs. The atrocities committed against Native Americans must be acknowledged and remedied first.