Seeking Responsibility in the Deaths over Designer Sneakers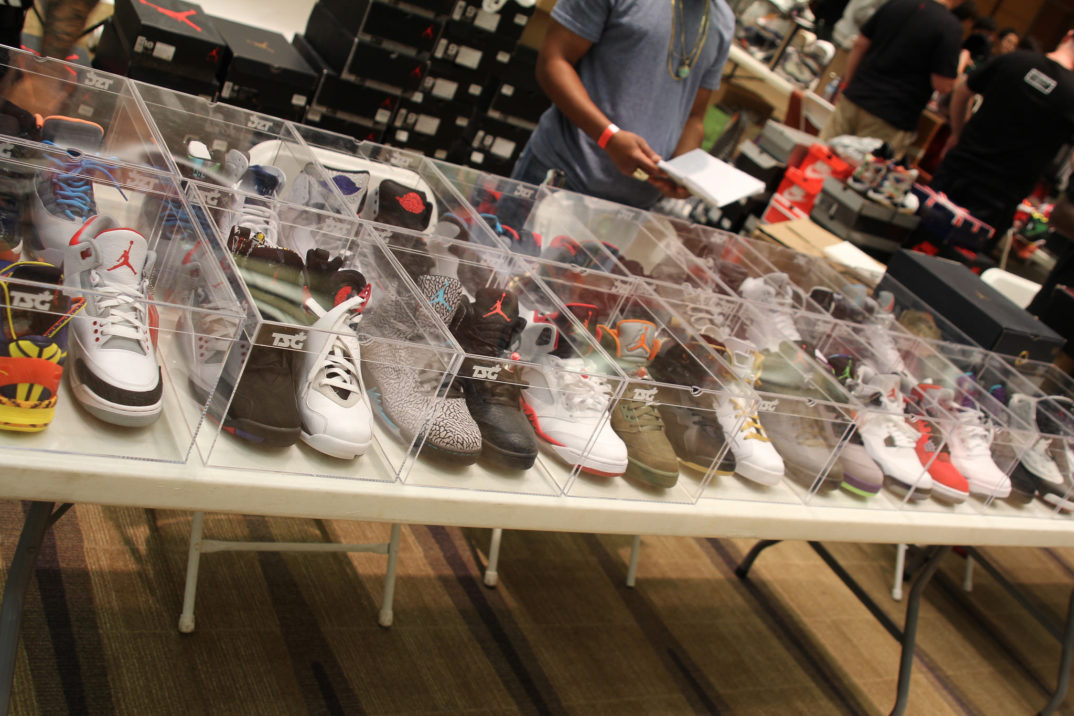 It seemed as though everybody wanted to "be like Mike." Children and adults alike aspired to leap from the free throw and dunk with their tongue hanging out or win six NBA Championship titles. But for those who weren't 6'6" and drafted by the Chicago Bulls, like most people, they had to buy Michael Jordan's shoes if they wanted to be like him. With the rise of sneaker culture came a violent side-effect: the fact that people are willing to harm and even kill others for a pair of coveted Jordan sneakers.
As of 2015, an estimated 1,200 people die each year over sneaker-related incidents, and although there's controversy about this statistic, it still suggests a serious issue. Now, this violence within the sneaker culture has no longer limited itself to Nike and Michael Jordan, but has spread across pop culture. It now involves itself with rappers who have their own sneaker line such as Kanye West. Amidst the deaths over sneakers, people have turned to their creators and how they have influenced the sneakers' popularity. With that said, the accountability of Nike, Michael Jordan, and Kanye West have been questioned. Should these titans of industry stand at the forefront of the sneaker crisis? Or should they take no accountability at all?

It is a scenario that has been repeated multiple times. A customer buys a pair of coveted shoes and ultimately loses their life over it. Violence over Michael Jordan's sneakers have persisted for well over 25 years. In 1990, Sports Illustrated published a magazine titled "Your Sneakers or Your Life," where the issue focused on the death of 15-year-old Eugene Thomas, a teen killed by a person he played basketball with over his Air Jordans. Thomas' death was one of many deaths within sneaker culture, and that trend still continues today.  For instance, according to Complex, in December 2012, a New Jersey teen named Joshua Woods purchased a pair of Air Jordan "Playoff" XII's. He was followed home by three teenagers and killed for his shoes.
Angry parents and sneaker lovers have accused Michael Jordan and Nike, the parent company of Jordan Brand, to take a stand amidst all of the deaths over their products. But it wasn't until 2016 that the Vice President of Jordan Brand, Howard White, sat down with Esquire to discuss the violence over his company's products. White remarked how the killings were "systematically bad" and how individuals act based on a mindset of wanting something and just taking it. The year before that, Michael Jordan himself offered his condolences to a mother whose son was killed over his Air Jordans. But are condolences enough? Jordan's and White's comments raise the question of whether or not Jordan Brand should be offering more than just comments based on the violence over their shoes.   
This path of violence over sneakers is not only followed by Air Jordan fans. In early 2009, Kanye West and Nike collaborated to create the Nike Air Yeezy, Nike's first ever collaboration with a non-athlete. The shoe was immensely popular, for its resale prices skyrocketed into the thousands, compared to a retail price of $225. Then, in December of 2013, a 20-year-old was allegedly going to purchase a pair of Air Yeezy's but never received them, and was instead shot to death outside of the barbershop that he worked at.
Today, Kanye has made the transition from Nike to Adidas with new shoes of the same name, minus the "Air." With the adoption of a new brand, West has seemed to switch up the formula for how his shoes are marketed, proclaiming that everyone who wants a pair of Yeezys will eventually get them. Fortunately, no serious accidents have occurred around the Adidas Yeezy releases, but perhaps that fact should be credited more to companies who have altered the way they release shoes than to West's push for more production of his product. For instance, some stores focus on raffles rather than having customers wait in long lines. Nike even uses an app called SNKRS, which bypasses lines and allows users to order exclusive products online. Customers can receive their packages at home rather than risk their safety at the store with a disgruntled customer who didn't get the shoes that they wanted.
When a person puts their name onto something, that is their brand. It is a representation of themselves and their contributions to society. When people die over a brand, is it the responsibility of creators of that brand to make an attempt to rectify the situation? After all, the people who are committing crimes are the ones truly at fault. They chose to take someone's life over a pair of shoes. However, the face of the brand shouldn't just stand by and watch. It is unclear what kind of initiative figures like Michael Jordan and Kanye West should take surrounding the controversies over their products. However, they should take some kind of stand to show they actually care about the people who admire them enough to buy their products.