Growing Pains in the Rapid Rise of eSports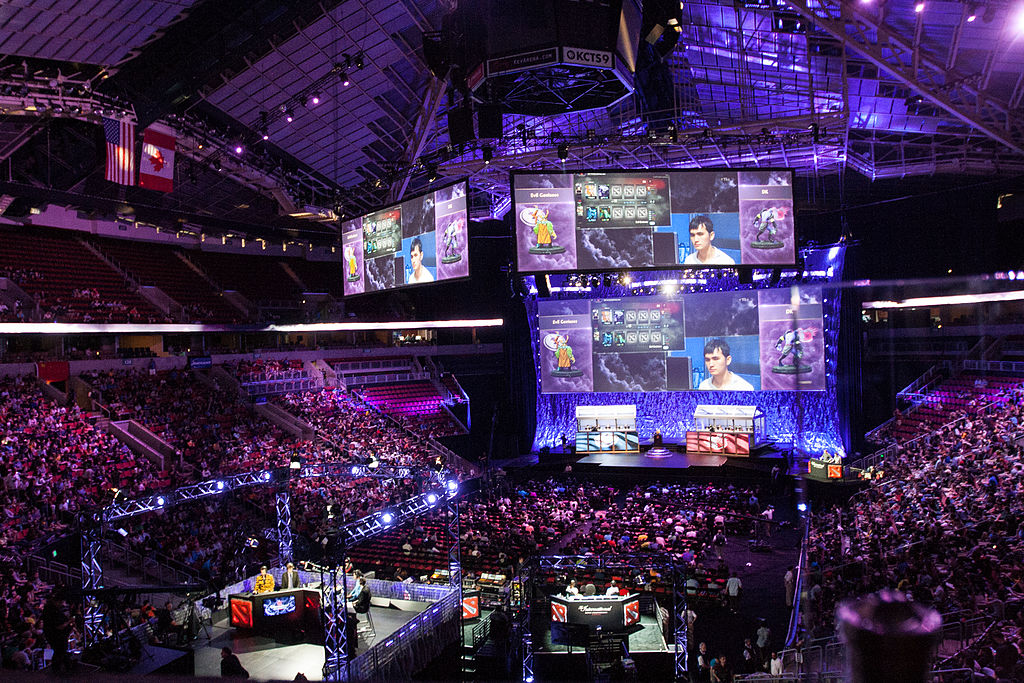 On August 7-12, the Dota 2 Championships are taking place in Seattle, Washington. Eighteen qualifying teams will compete for a combined prize pool currently estimated at $23.8 million. The large prize pools, and high participation and viewership, make Dota 2 rival more traditional sports: the International's first prize last year was comparable to cash rewards in sports like tennis, cricket, and golf, out-pacing them all in terms of grand prize. Thus, though Dota 2 isn't competing with the most lucrative sports like football, there is a real sense that eSports are rivaling the traditional, physical sports. Since 2014, more people watched the League of Legends world championships than the NBA finals.
eSports has been on the rise – popular among younger sports fans, garnering sponsors rivaling the non-virtual counterparts, and even invading the more traditional realms of non-eSports this year, with ESPN2 airing parts of the Dota 2 International. As Jerome Solomon, a gaming journalist, reports, the eSports market was $493 million in 2016. Video game developer Blizzard recently built an eSports arena in Taipei, beginning a new era of eSports fandom by bringing people together beyond their computers.
In all of the comparisons between viewership, popularity, amateur participation, cash prizes, and now infrastructure in the form of arenas specially designed for the burgeoning demand, one thing that hasn't been frequently noted is the difference in the regulations in the games being compared. The speed of the development of eSports has been outpacing the possibility, or perhaps the demand, for overarching regulation.
In the sports that have cash prizes – golf, tennis, soccer – the manner in which the cash prizes are awarded is typically strictly and legally enforced. Questions of portions of award money being granted to coaches, teams, sponsors, etc., are typically explicit and contractual, and done on some sort of schedule.
Further, in the sports that Dota 2 is compared to (frequently hockey because of the comparable money involved, but also other team sports such as soccer and football) there are overarching regulatory bodies that create stable rosters for each team. Consistent standards for team rosters protect individual players from being excluded from play before a tournament or match after putting in the training.
Dota 2 has multiple tournaments throughout the year, some that determine the seeding in the International, and others that event organizers put together for cash prizes. For each tournament, the event organizers set the regulations for roster changes, and these vary from those set by Valve, the developer of Dota 2 and organizer of the International.
Because a player that has been with a team can be dropped before a tournament for any reason, and there is no overarching body to regulate or standardize the relationships among teams and coaches, intuitively predictable problems can arise.
In 2014, the team Fnatic qualified for TI4, Dota 2's International that year. However, Era, one of the players, experienced a strong fear of flying and requested accommodation for his diagnosed medical issue in the form of flying out early in order to recover in time for the tournament. Fnatic dropped him from the team roster instead.
Despite the "e" in eSports, being a professional is physically demanding, requiring a great deal of practice and physical training, especially on the forearms and hands. Players can get injured, therefore, and without standards for alternates or leave-taking, they can get dropped from teams. Further, prize pools are awarded to teams, made up of five players, who have been coached. In 2016, Team Secret gained attention for issues distributing a prize pool among its players when player EternaLENvY charged the team with mishandling the winnings.
The rise of eSports has been a phenomenon on the brink of niche reporting and mass media attention for years. Because the platform is virtual, it may make sense that the sports each have remained so decentralized. However, as we have seen through the sheer number of "rise of eSports" articles in the past three years, participation in these sports is vast, and protecting the participants is important. Regulations for forming teams, standards for how to address team members' injuries, and policies enforcing norms similar to other team sports are helpful ways of respecting players. As eSports continues to grow in popularity and size, the necessity for a governing body to advocate for consistent and fair regulations only becomes more crucial for the enterprise to continue to be taken seriously.