Does Business Ethics Depend on Economic Growth?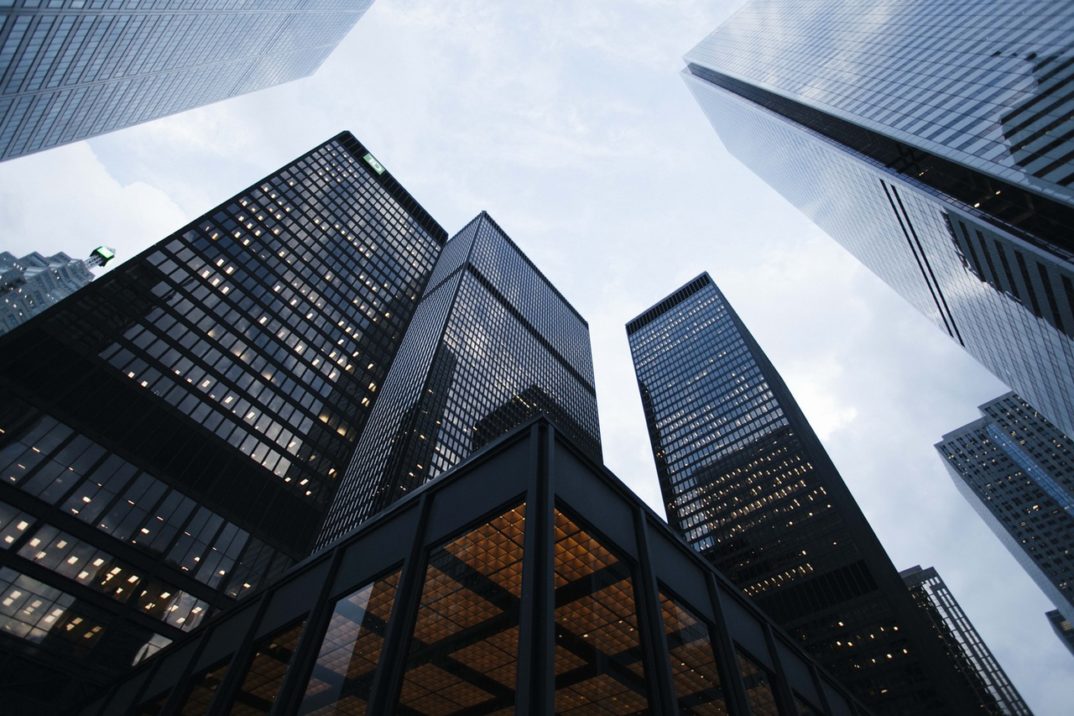 The study of business ethics has faced obstacles since its introduction to mainstream thought in the 1970's and 80's, finding no place in higher education and facing opposition from the core tenets of capitalism itself. According to Amitai Etzioni, a professor who taught ethics at Harvard Business School from 1987 to 1989, ethics was deemed incompatible with business. In an interview with Pacific Standard, Etzioni said financial analysts, economists, and marketers alike insisted that ethics was incompatible with profit: "We teach people how to put small toys into large boxes so they seem bigger. We put hot colors onto boxes to produce impulsive buying. If you want us to teach ethical behavior, we're out of business."
Even at one of the best business schools in the country, this was how the implementation of business ethics was treated in the 1980's. Thankfully, business ethics has come a long way in the past 35 years, and has a more important place in everyday business practice than ever before.
In 2016, the United Nations initiative, Principles for Responsible Management Education, conducted a survey revealing a generational shift from a profit-driven attitude to a more society-driven attitude in business students. Compared to previous studies, business students are now more willing to sacrifice part of their potential future salary if their employer practiced corporate social responsibility. Also, 75 percent of the 1,700 business students surveyed agreed that companies should have more social outreach and be more environmentally conscious. The study's lead author, Debbie Haski-Leventhal from the Macquarie Graduate School of Management, commented that the most recent group of students surveyed, Millennials, "exemplify a remarkable set of values we haven't seen before."
Although the atmosphere among business students is uplifting, the same cannot be said for employees working in the trenches of their companies every day. Will this improved attitude towards business ethics withstand the ups and downs of an economy? Most likely, the answer is no. Australia's current economic slump is one example of how business ethics may be a luxury only for economies that are doing well – that is, exceeding their profit margins.
In a few weeks, Australia might be recording a negative growth quarter, the second in a row.  Although their market predicted a $500 million deficit for the quarter, the reality is a $3.1 billion deficit. Markets adjusted to the deficit, sending the Australian dollar's worth plummeting within minutes of the information's release. In the midst of these discouraging reports, business ethics are crumbling. According to the 2017 EY Asia-Pacific Fraud Survey, 27 percent of Australian respondents think their industry commonly practices bribery. More troubling, 20 percent believe it is justified to polish financial reports to make the results look more positive than they really are. The EY survey includes Australia, mainland China, Hong Kong, India, Indonesia, Japan, South Korea, Malaysia, New Zealand, the Philippines, Singapore, Taiwan, Thailand, and Vietnam. Just over half of respondents from these countries (51%) believe that tough economic times contributes to increased bribery and other unethical practices. These findings reveal that ethical misconduct is much more likely to occur when an economy is put under pressure.
If business ethics is a luxury only for economies that have space to worry less about meeting the bottom line and more room to worry about employee satisfaction and conduct, then business ethics can only be consistently applied in a small number of cases. Ironically, the companies that are doing the best tend to have connotations of being unethical (think Coca-Cola and BP Oil). Even corporate powerhouses like Coca-Cola can no longer rely on their profit margins to attract employees, and have started "corporate branding". For example, in 2016 Coca-Cola finished replacing all the water they've used to make their beverages. The company also started EKOCENTER, a program that provides everything from solar power to mobile banking in developing communities.
Coca-Cola's efforts to become more socially responsible prove both that companies must care more about ethics to attract employees, and that companies with larger profit margins have more opportunities to incorporate ethical business practices. Over time these changes may alter the connotations associated with large companies like BP and Coca-Cola, since they have the greatest resources to improve the community and environment.
Since business ethics is a relatively new field of study, it hasn't gained a foothold yet that will withstand a volatile economy. The increased interest coming from a new generation of business students will force companies to think more about their social outreach and responsibility, leading to more widespread and consistent practice of business ethics. Companies and economies that are growing steadily will have an advantage in expanding their social outreach, and in attracting an entire generation of employees.
However, business leaders themselves will need to become model employees to curb unethical conduct. Rob Locke, EY's Oceania managing partner in Fraud Investigation and Dispute Services, commented on the 2017 report that, "With 43 percent of Australian respondents believing people with questionable ethical practices are seen to be promoted, Australian business leaders need to recognize that perception is reality when it comes to ethical conduct." This number has risen from 40% in 2015, noting that although there are more efforts to create an ethical workplace environment, the everyday employee still associates unethical business practices with success. In general, business leaders will need to be more transparent about their own business ethics and determined to make business ethics a part of their industry's thought-pattern. Until it is a staple practice in developed economies like Australia, business ethics will not spread to developing and underdeveloped economies.
Although all businesses should practice ethical conduct regardless of financial standing, the reality is business ethics is still addressed as a secondary priority. Financial success is deemed more important than ethical practice. For now, business ethics is treated as a luxury for companies that are already successful and are a part of a flourishing economy. Perhaps seeing large companies like Coca-Cola pave the way in corporate social responsibility, paired with an increased interest in young employees, will encourage all companies to incorporate business ethics into their everyday practices.