Why Trumpcare Hurts Women's Health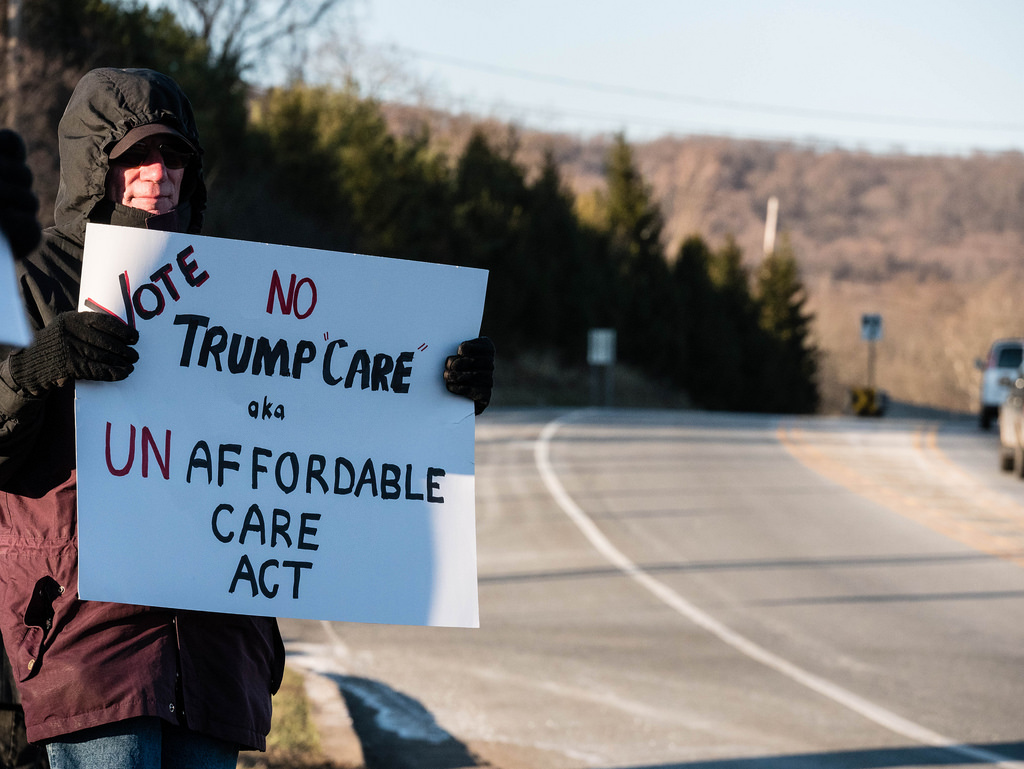 Last week, the House of Representatives passed the American Health Care Act 217-213, which will effectively repeal the Affordable Care Act (Obamacare) if the bill makes it to President Trump's desk. The bill, nicknamed Trumpcare, was passed without a score from the Congressional Budget Office (CBO), meaning that the true costs of the bill remain uncertain. Estimates from the New York Times based on the CBO score for an earlier version show that the bill will cause around 24 million Americans to lose healthcare. The bill has been amended since the earlier version, which was pulled after only 17 percent of Americans supported the bill, but much of the bill remains that same as the one that lacked support.
Under the AHCA (or Trumpcare), the number of things that can counted as pre-existing condition, and therefore reason for a patient to be denied health care, increase. States could also apply for waivers that allow companies to sell plans that do not cover "essential health benefits" and sell them for the same price. Furthermore, the bill would abolish the "community rating" system in place under Obamacare, which ensures that sicker people are not charged higher premiums. Many people, including industry professionals, those with cancer, and those with other chronic diseases protested the bill.
One group that feels particularly vulnerable under the new regulations are survivors of domestic abuse and rape. Prior to Obamacare, insurance companies could legally deny health insurance to domestic abuse survivors. Although insurance companies legally do not have to explain why they deny applications, some survivors have noted that they were denied despite being otherwise healthy after disclosing their domestic abuse injuries on their applications. Many of the pre-existing conditions for which one could be denied under the bill affect primarily women – domestic abuse, rape, pregnancy, endometriosis, postpartum depression, c-sections, breast cancer, and menstrual irregularities are all technically fair game when denying applicants. The backlash from women against Trumpcare has spread on social media with the hashtag #IAmAPreExistingCondition; many women who shared their stories had one or more of the previous conditions.
In 1994, eight of the top 16 health insurance companies admitted to using such issues as reasons to deny. This is especially apparent after CNN's research showed that, while the aforementioned "health issues" are grounds for denial, erectile dysfunction is not listed as one (and therefore, could technically be covered under health insurance). While some states have outlawed denying abuse survivors, many states still allow rape and abuse to be considered as grounds for denial. Trumpcare could be very damaging for women, potentially leaving many of the less privileged gender without health insurance.
The bill also defunds Planned Parenthood, which in many rural areas is the only provider of women's health services. Senator Susan Collins (R-ME) called defunding Planned Parenthood "a mistake," since it would likely prevent low-income women from obtaining birth control, cancer screenings, and other women's health services. While some Planned Parenthood locations provide abortions, on which grounds House Republicans defunded it, they also provide many other women's health services, which could be gutted if the Senate does not make adjustments to the AHCA. About 60% of Planned Parenthood's patients require public assistance in healthcare, so removing a significant source for funding for Planned Parenthood with leave hundreds of thousands of women looking for new and affordable healthcare options. In many low-income areas, those options simply aren't available.
The bill will now be sent to the Senate, where it will likely run into many political obstacles. Other issues with the bill – a rollback of Obamacare's Medicaid expansion and tax cuts for the wealthy – will likely receive backlash in the Senate. Senator Collins remarked that the Senate will start from scratch rather than use the House bill, according to the Washington Post. Hopefully, whatever new bill the Senate comes up with will be better for women and their health needs.