A Clash of Cultures Atop New Zealand's Mount Taranaki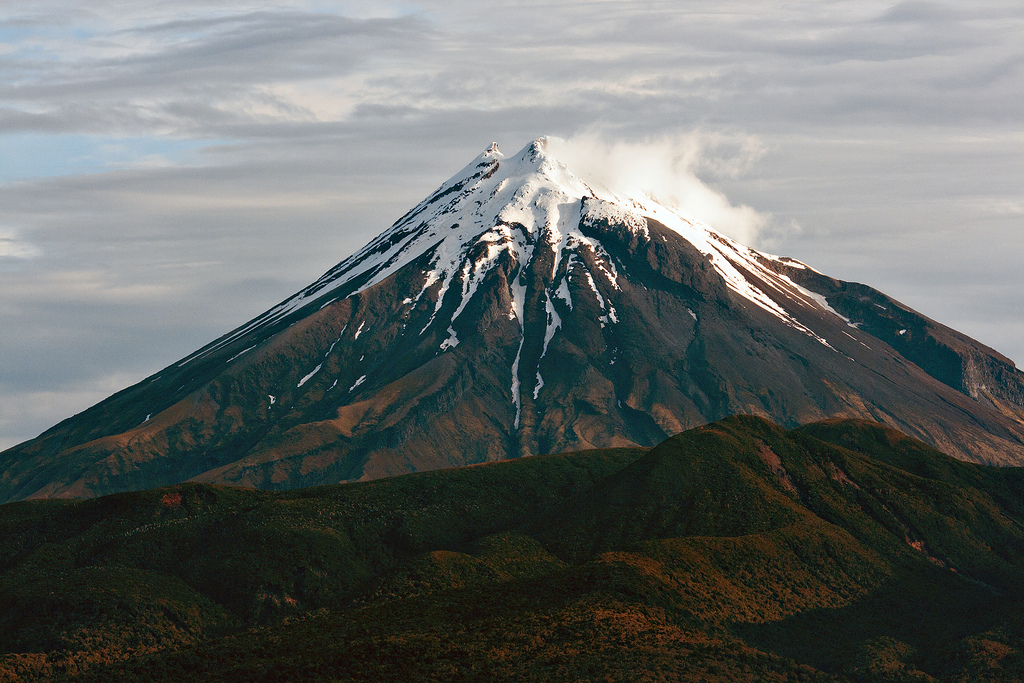 A New Zealand Playboy model and popular Instagrammer is in hot water for offending her own country earlier this month. 25-year-old Jaylene Cook recently posted a controversial picture on her personal Instagram page, capturing her in a precarious position: standing nude atop New Zealand's Mount Taranaki. While many of her Instagram followers seemed to enjoy her picture, locals did not.
The active volcano is famous for its resemblance to Japan's Mount Fuji, but less well known for its sacred role in local Maori myth. Mount Taranaki is part of Egmont National Park on the North Island. While seemingly marketed as a tourist destination and "New Zealand's most climbed mountain," the snow capped peak is actually venerated within Maori culture and is not meant be climbed aside from ceremonial purposes. The mountain also serves as an ancestral burial ground, and Taranaki is even considered an ancestor himself. Maori people continue to call Mount Taranaki and the surrounding lands their home, specifically the Taranaki Iwi tribe. Due to the British colonization of New Zealand, the Maori have not always had control over this land.
According to the park's website, legend has it that "Taranaki once lived with the other volcanoes of the central plateau – Tongariro, Ruapehu and Ngauruhoe. When he made flirtatious advances towards a pretty hill named Pihanga, Tongariro erupted in a jealous fury. Taranaki fled to the west, gouging out the Whanganui River on his way."
Though the Maori people would prefer tourists to stay off of the mountain, they ask those that do to treat the land with respect. This is not the first issue of tourists disrespecting the Maori land, and the tribes have seen the mountain vandalized with graffiti in the past. Though many do not have an issue with the photo itself (including the mayor), the problem is that Mount Taranaki is not considered an appropriate place to strip down to nothing but a hat, gloves, and tennis shoes.  According to BCC, locals are outraged by Cook's photo and compare it to  if "someone went into St Peter's Basilica in the Vatican and took a nude photo."
However, Cook has responded that as a Kiwi herself, she knew the cultural significance of the mountain and sees no issue with her hike to the summit or the photo. Cook says "being nude is not something that is offensive in any way. It's natural and pure and it's about freedom and empowerment," according to Refinery29. However, she does not understand that while her actions could be permitted elsewhere, the Maori people do not want their ancestor to be treated that way. Although Cook is from New Zealand, a Maori spokesman called this controversy "a clash between Western assumptions and indigenous values and beliefs."