DACA and the Dangers of College Campuses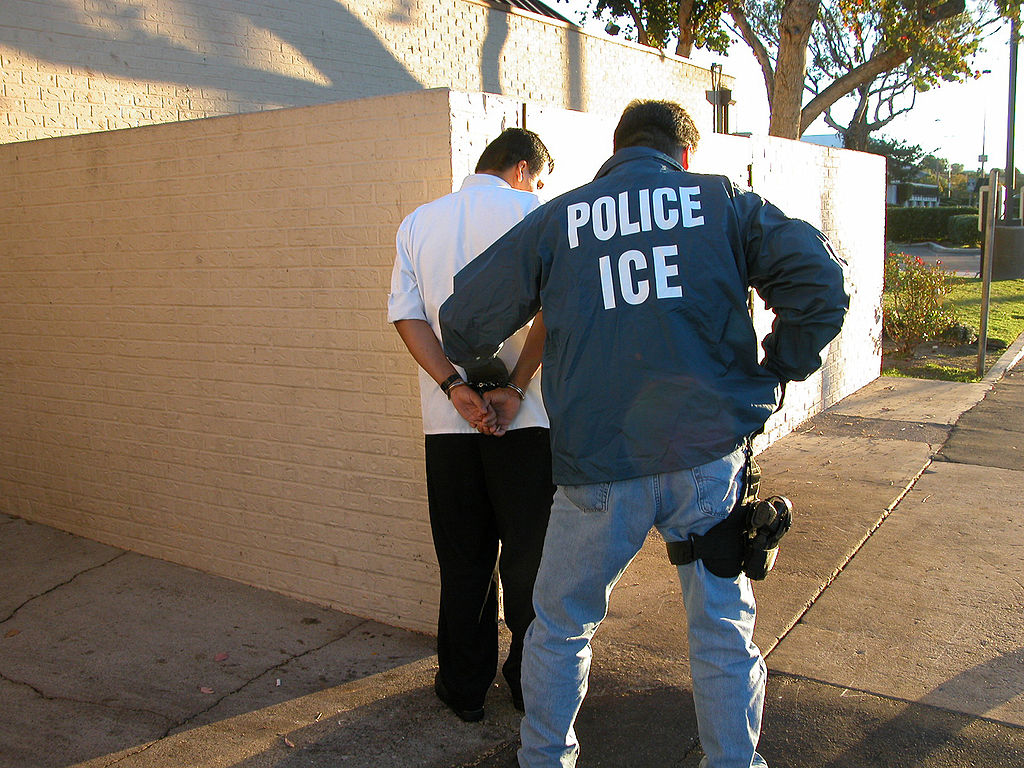 In the face of President Donald Trump's threats for an immigration overhaul, as well as increased U.S. immigration enforcement across the country, undocumented individuals will undoubtedly face greater threats of deportation, raids, and discrimination in the coming months. Despite the fact that, yes, the Obama administration set a record high for deportation of immigrants and therefore a precedent for future Immigration and Customs Enforcement (ICE) activity, President Trump's usage of executive orders has particularly targeted legislation designed to protect immigrants.
One piece of legislation that has made an indelible impact on the quality of life of undocumented people in this country is DACA, or Deferred Action for Childhood Arrivals. DACA is a policy that allows "certain undocumented immigrants who entered the country as a minor to receive a renewable two-year period of deferred action from deportation and eligibility for a work permit." Though not all undocumented immigrants, or even minors, are eligible to register with DACA, the policy not only protects registered individuals from deportation, but provides work authorization, Social Security numbers, and other identification.
For many undocumented students, DACA has provided the path to higher education, even if it is not a path to citizenship. With the assignment of a Social Security number and other identification, many "DACA-mented" students have found relief in their pursuit of a post-graduate degree, where under previous policies they would be barred from application, and likely be reported to ICE directly.
Undocumented students are school-aged immigrants who entered the U.S. without government permission or have, perhaps, overstayed a visa. Approximately 1.8 million students under the age of 18 are considered undocumented, and of those, 65,000 undocumented students graduate from U.S. high schools annually. It works out that only 5-10% of these students pursue post-secondary education: only very accomplished and driven students make it to college because of the institutional and structural obstacles to their success.
Though selective and restricted in its qualification and benefit, DACA has made an impact on undocumented students across the country.  But even among eligible students, many individuals chose not to register with DACA with the apprehension that information provided for registry will be used for subsequent deportation after the end of the two-year "protection" period. In terms of university admission and advising, the same privacy laws that protect students' transcript information from being shared publicly without permission also protects undocumented students from being reported by their university to immigration officials.
But in the event that President Trump follows through with his intent to repeal DACA and increase deportations, the position of universities will become very sticky.
While FERPA will protect students from direct disclosure to ICE, universities are often popular spots for raids, alongside churches and hospitals. Universities are required, for one, to release information about undocumented individuals when presented with a warrant signed by a judge. Additionally, university-owned security as well as local police forces are now being required to coordinate with immigrations officials in the event of a raid. Universities and colleges, as a whole, are becoming increasingly dangerous for undocumented students.
What is incredibly problematic is that while DACA was opt-in, the information used for registry is under the ownership of the federal government. If DACA is repealed, the collection of information may stop, but individuals already registered will become increasingly vulnerable to ICE action, especially students pursuing higher education.
This becomes increasingly complicated when immigrations officers have the right to terminate DACA protection for a previously registered individual.
Immigration law, one must remember, is incredibly different in terms of the rights it sets forth for the accused. In a normal criminal case, the accused party has the rights of a citizen as set forth by the Constitution– particularly the precedents of previous cases in American law in terms of the fourth, sixth, and eighth Amendments. Immigrants are not citizens, and therefore are not afforded a citizen's rights in court and otherwise. ICE has no standards of "sufficient evidence" to support claims of crime, which are then used to revoke protections and prosecute.
This is not to say that universities are not tasked with the responsibility of sheltering immigrants from the law or from ICE, but even for undocumented immigrants, universities are becoming increasingly unsafe.
My question is this: what responsibilities do universities have, as academic institutions, to remain apolitical in their express service to provide education without discrimination? On the other hand, what responsibilities do universities have to be increasingly political in the event that they are required to take actions that align with their higher values?