Future of the Environment Under a Trump Presidency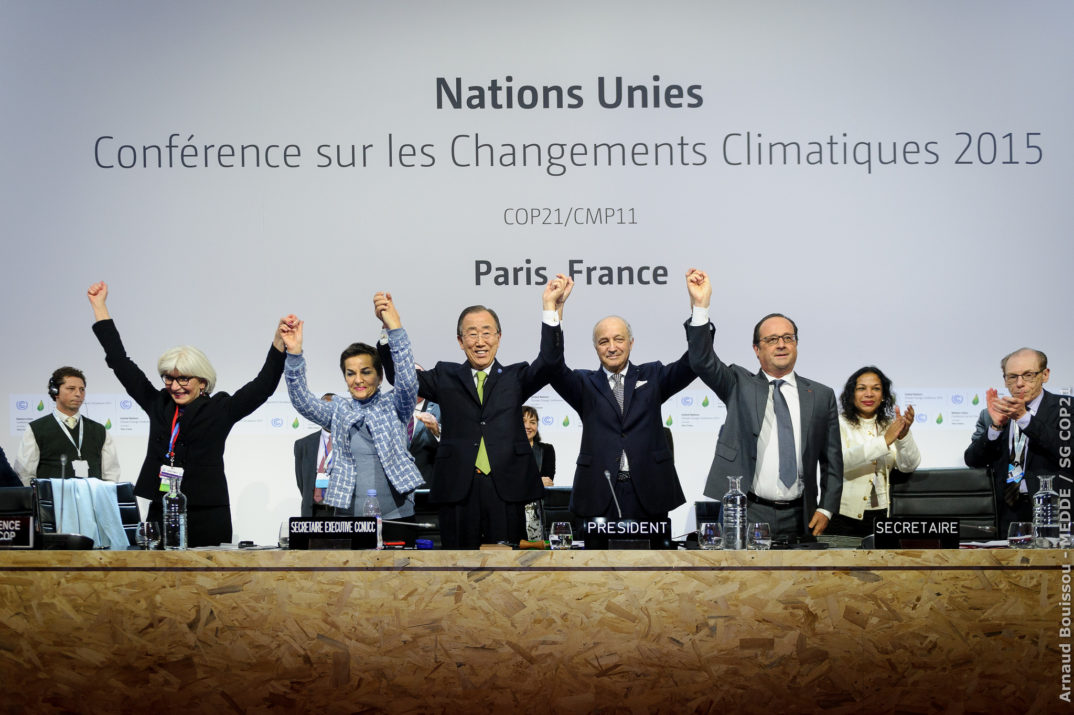 This past week, following his presidential victory, president-elect Donald Trump named Myron Ebell, a staunch dissenter on climate change, as his head of transition committee for the Environmental Protection Agency (EPA). Alongside Ebell's nomination, Sarah Palin and Forrest Lucas have been names mentioned in possible positions within the Department of Interior and Department of Energy. The implications these nominations hold  for the future of American environmental policies and climate carry major weight. To fully digest these implications, one must look into Trump's environmental stances and those of his possible future nominations.
Ebell, Director of Global Warming and Environmental Policy at the Competitive Enterprise Institute, has been a leading proponent in challenging scientific consensus on global warming. As Trump's head of transition for the EPA, he will have significant power in determining the direction of the agency in combatting climate change and global warming for the next four years. The Competitive Enterprise Institute is financed in part by the coal industry, and has been a prominent voice in discussion surrounding President Obama's Clean Power Plan. This plan's initiatives were aimed to reduce carbon emissions from electricity generation, which could possibly lead to the closing of many power plants in the future. Also, Ebell is known for his unrelenting criticisms of major climate change advocates. He has gone as far as attacking Pope Francis following his 2015 encyclical, calling it "scientifically ill-informed, economically illiterate, intellectually incoherent and morally obtuse."
Likewise, Palin and Lucas prove to be on a similar level in failing to acknowledge climate change. Palin is largely known as a strong advocate for the oil and gas drilling industries, while Lucas is the co-owner of Lucas Oil, an oil products firm. Palin has gone on to say environmentally hazardous comments, such as: "Energy is my baby. Oil and gas and minerals—those things that God dumped on this part of the earth for mankind's use instead of us relying on unkind foreign nations for us to import their resources." If she is to be nominated for a position on the president-elect's cabinet, this would put public lands in harm's way, as Republicans would focus on freeing these lands up for fossil fuel extraction. Also, Palin would likely allow Republicans to congregate around a strong-willed individual who would aim to repeal restrictions over issues like oil and gas drilling.
Trump's own stance on environmental issues seems to be one focused on a commitment of preserving the economic status of the oil and gas industries. He has vowed to cancel the 2015 Paris Accords, which are aimed at reducing carbon emissions throughout the globe. Although President Obama's urge for the United Nations to ratify the accord quickly was successful, there are technically no legal consequences or economic sanctions that can be imposed on a Trump administration that does not follow the accord. This would certainly allow for other governments to step back from the accord more readily. President-elect Trump has also taken a commitment to weaken current EPA regulations and rules, which are currently being challenged by 28 states and a multitude of companies. Rhetorically, Trump is famously known for his belief that climate change was a hoax created by the Chinese, a stance at odds with the consensus of the scientific community. Although Trump has not committed on any stance in relation to the Dakota Access Pipeline, he has shown support for completion of the Keystone XL Pipeline and other energy infrastructure projects that could lead to major environmental degradation.
Along with the Dakota Access Pipeline and the Keystone XL Pipeline, a Trump presidency may carry even more environmentally dangerous projects. As a result of the Keystone XL Pipeline and other similar oil and natural gas projects, the Great Plains has lost major amounts of lands, with an estimated 3.7 million acres lost in 2014 alone. In comparison, the Amazon Rainforest lost 1.8 million acres of land in 2014. Essentially, the Great Plains have lost an area about the size of Kansas, which threatens the livelihood of the ecological diversity in that area, namely butterflies, birds, plants, and other insects. With Trump placing individuals like Ebell, Palin, and Lucas in the highest environmental policy positions, the fate of the environment is being placed in the hands of individuals who have little regard for its true value.
A Trump presidency has the ability to make progressive ground in environmental policy in collaboration with the Paris Accords, although it seems like that will probably not be in their minds as they approach current environmental regulations. While looking over Trump's own stances on environmental issues and comparing them with his proposed nominations for major bureaucratic positions, that state of the environment during his presidency lies in uncertainty. By considering individuals who have spent much of their professional careers denying the validity of climate change, Trump may set current environmental policies back decades. The question now rests on whether or not we will have the ability to undo this potential setback before we reach a point of no return with the effects of climate change.