Rap Culture's Effect on Mental Health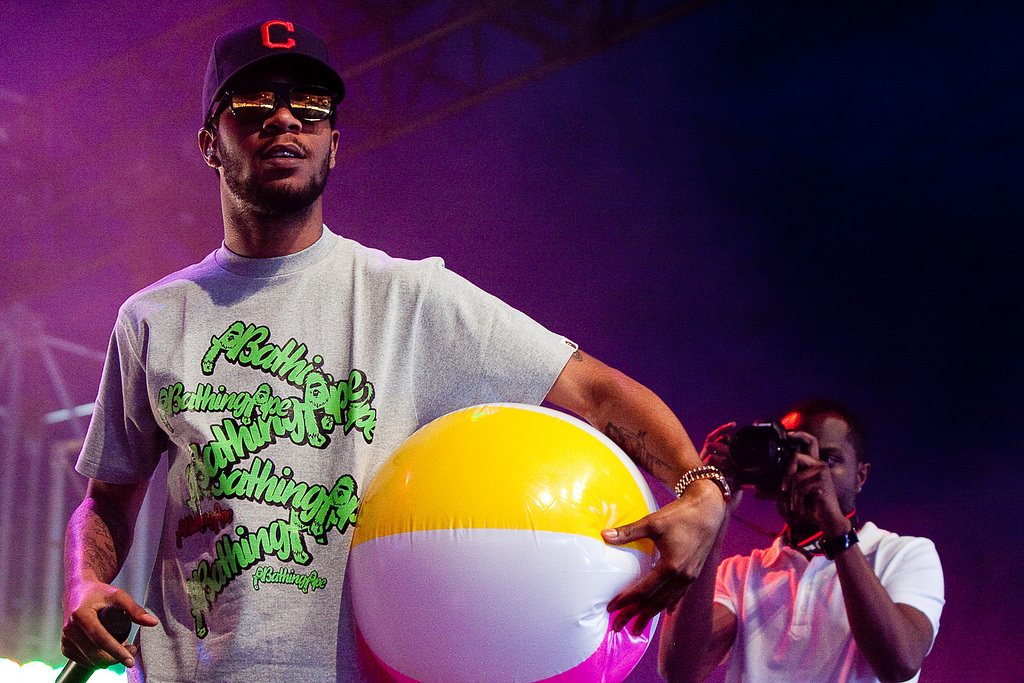 Recently, rapper Scott Mescudi, also known by his alter-ego Kid Cudi, checked into a rehabilitation clinic. Upon entering rehabilitation services, Mescudi published a Facebook post detailing the internal struggle he has been going through after delaying the release of his anticipated album Passion, Pain, and Slayin' Demons. Mescudi's brave and open look into his personal life has facilitated many conversations surrounding the feminization of mental health and its correlation with race. His openness has allowed us to ask key questions on how we should talk about mental illnesses and how our daily actions can have detrimental effects on the ones around us.
Mescudi is not the first person from a hypermasculine and racialized culture to speak about his mental problems, but he has enabled individuals to talk about how racial discrimination and racial attitudes contributes to breakdowns in mental health among minority communities. In a 2000 study, David Williams and Ruth Williams-Morris highlighted some key aspects of how racial attitudes can have unequal effects on the mental health of minority individuals. Racial discrimination has adversely lopsided effects on minority communities as individuals in the out-group are subjected to face the negative stereotypes that psychologically attack their self-worth. Negative reflections of blacks and other minorities in American culture creates categorical beliefs and results in higher levels of discrimination and oppression in these subjected communities. This can attack the self-worth of members of those communities. Paired with significant economic marginalization, racial attitudes contribute to increased instances of mental illness in minority communities.
It is important to note that the effects of feminizing and designing a sexist discourse surrounding mental health creates two problems. First, overtly feminizing the issue of mental health comes at the cost of suppressing men to be open about their internal struggles in the face of a hypermasculine culture. The fear of being feminized for suffering from depression, anxiety, or a host of other issues, can create a deprivation in self-worth. For a person already suffering from a breakdown in how they perceive themselves, challenging their masculinity on the basis of inherent, internal problems can come at serious costs. After years of depression, Capital Steez's death serves as an example on how far suppressing mental issues can challenge someone. Mescudi is only the most recent person in the explicitly masculinized culture of rap to come out about his issues, but ground has been made for individuals to discuss their problems before him. Lil Wayne, Childish Gambino, DMX, and Joe Budden have been inspirations among minority communities to address mental health.
But, on the other side, designating a sexualized discourse on people who report their mental health issues creates another problem. This can be seen in the responses over social media to both Mescudi and R&B singer Khelani after coming out about their mental battles. Khelani was hospitalized from a suicide attempt after an intense amount of public shaming. Her suicide attempt followed rumors surrounding her relationship with Cleveland Cavaliers guard Kyrie Irving and possible reports of infidelity. Khelani was open about her hospitalization and the reasoning for her suicide attempt, similar to Mescudi. Unfortunately, she was highly criticized, and still is, for her hospitalization, which has turned into a recurring joke surrounding the discussion of mental health treatment. This has highlighted the inequality in our culture's responses to mental health because in implicit beliefs about sex and mental illnesses.
To really address the complexities behind mental health and the factors that contribute to its prevalence in modern society, key points need to be addressed in our rhetoric surrounding these issues. Following a larger discussion on race, we must look into an array of socioeconomic aspects and examine how systemic racism can impact the mental health of our communities in order to open up this conversation. Unequal treatment of individuals directly affects one's ability to properly provide self-care and to apply a level of self-worth for themselves. Feminizing the issue of mental health paired with a hyper masculine culture can lead to men suppressing their internal struggles until the effects of their mental states are too deep and developed to overturn. The rhetoric used in discussions surrounding individuals and communities who experience mental illnesses needs to be examined and changed to create an equal, non-gendered, and open discourse on how mental issues affect everyone in some form. As a society, we need to seriously examine our beliefs surrounding mental health and educate ourselves about the signs and symptoms associated with these illnesses to properly address this aggressive problem.