Ethics of Early Decision: The Downside of the Common App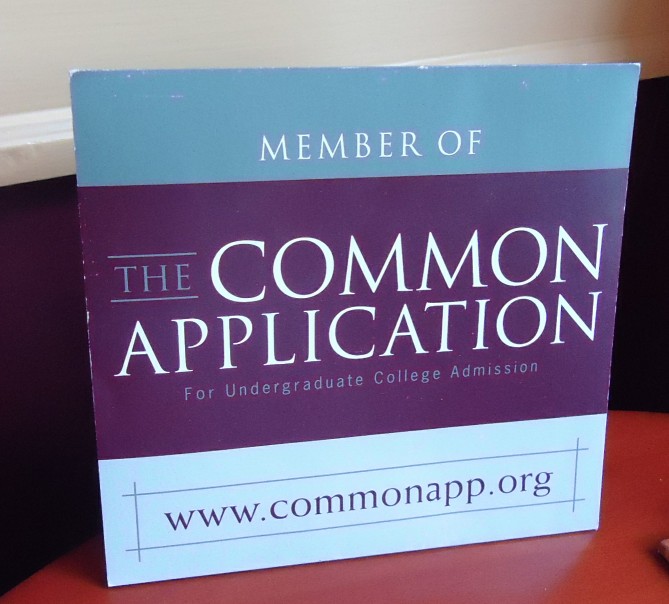 When students apply for colleges, one of the most frequent ways is to apply online. With over 700 schools participating, the Common Application appears to make the process much simpler for prospective students; enter your personal information just once, answer some standard questions, and then maybe fill out a few additional questions specific to the university. While the Common App allows students to streamline their admission process, does it do more harm to higher education than good?
In the 2015-16 admissions cycle, around 920,000 students used the Common App to apply, many to several different schools. The Common App allows for first-generation college students to more easily apply due to the streamlined process and a lower need for adult guidance; around 31% of applying students were first-generation college students. However, the rise of the sheer number of applicants, and the amount of applicants that apply to numerous schools while not truly planning to go – maybe just to see if they could actually get into a school they think is beyond their reach – causes serious consequences for prospective students, especially low-income students.
A higher number of applicants causes universities to play a betting game – which students will actually enroll if accepted, and which will succeed academically at the institution? When the application numbers are higher, universities run a higher risk of admitting students that don't actually come, thus vastly decreasing their yield. In 2013, the president of St. Mary's College of Maryland resigned after the college failed to enroll enough students for the next year, which resulted in harm to the school's reputation and bottom line. The other consequence is accepting too many students and being unable to provide housing or financial aid. Temple University removed their president and provost after running $22 million over its financial aid budget. A larger pool of applicants whose seriousness about the institution makes this guessing game more complicated for universities – especially those fielding tens of thousands of applications. Therefore, many universities have moved toward methods that strive to ensure the seriousness of the applicant while disadvantaging low-income and/or first-generation prospective students.
College admissions has always been a game rigged in favor of those who know how it works. If your family knows that you need to have certain test scores or have taken a certain number of AP classes to have a better chance at getting into college, you have an advantage over those who have to go through the process alone. Universities track seriousness in various ways, in part by campus visits – if you've visited campus numerous times and registered with Admissions, they're more likely to regard you as a serious candidate when considering your application. For low-income students, travelling to visit a university might be completely outside of their financial means, even if they are a serious candidate. Affluent students who may have begun the college search earlier may also have the ability to log more visits to campus than a student who begins as a senior, not knowing that their seriousness is even being tracked by their prospective institution. For students that do not have families to help guide them through the process, they would rely on high school guidance counselors to help them through. However, the ratio of students to counselors in American public schools is 491 to 1, preventing counselors from being able to provide the time and quality of services to the students that would need their help during the college application process.
Early-decision applications are the largest disadvantage for low-income students. Applying early-decision binds you to the university, regardless of financial aid. For affluent students whose parents have the ability to pay their tuition, applying early decision is a shot to get into the school they want early and perhaps get benefits like first choice at housing for the next year. For low-income students, it denies them the ability to compare financial aid packages across universities, a privilege that they do not have. The Washington Post found that nationally recognized universities like Emory and Northwestern filled nearly half of the slots for incoming students with early-decision applicants, thereby forcing out a significant number of potential serious low-income students and granting half the class to a predominantly affluent white students with college-educated parents. According to the study, DePauw University (where the Prindle Post is based) enrolled only 9% of students from early-decision applications, whereas Davidson College enrolled 61% by early decision, a huge difference. Kenyon College, considered a peer of DePauw, enrolled 51% of its class by early decision. In a great number of national academic programs, a significant number of seats are denied to students who chose to go the traditional route and apply to more than one school.
For students who do not have institutional knowledge in the family or access to a guidance counselor to help them through the process, having online applications is both a blessing and a curse. While it opens up the ability to search for schools and find institutions beyond those close to home, it also increases the advantage for the wealthy in the admissions game. A re-evaluation of the admissions process for top universities is needed to ensure that the process does not lean so heavily in the favor of those with more resources.