Did Bob Dylan Deserve a Nobel?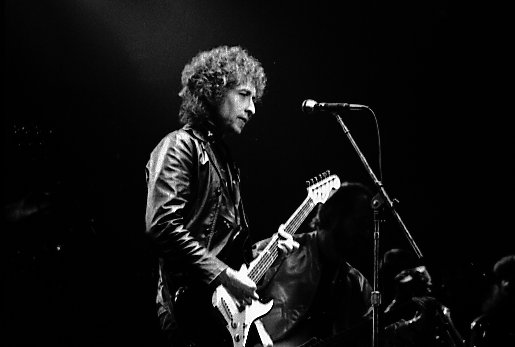 Bob Dylan has won countless music awards throughout his career, but his most recent award – a Nobel Prize in Literature – has left many confused. The debate boils down to what can be considered "literature." Webster's Dictionary defines literature as "written works (such as poems, plays, and novels) that are considered to be very good and to have lasting importance." Although Dylan's poems were performed musically, the actual lyrics seem to meet this definition. However, many still debate both the eligibility of Dylan's work, as well as the reasoning behind awarding him over up-and-coming writers.
New York Times Writer Bill Wyman has promoted Bob Dylan as the Nobel Prize in Literature recipient for the past few years. He believes it is a mistake to discount his writing as simply lyrics, and that Dylan's songs are in fact a form of poetry. In 2013, Wyman wrote: "If the academy doesn't recognize Bob Dylan — a bard who embodied the most significant cultural upheaval of the second half of the last century — it will squander its best chance to honor a pop poet."
Hamid Dabashi from Al Jazeera agrees that Dylan is deserving, and believes that his win represents a global change in attitude. While many past winners have brought along messages of hope, Dylan's work has often served to shed light on important issues, like the Civil Rights Movement. Dabashi believes Dylan "was and remains the towering icon of an age of protest, defiance, and disobedience."
Internationally acclaimed  writer Salman Rushdie also praised the decision, saying "the frontiers of literature keep widening, and it's exciting that the Nobel Prize recognises that." Rushdie has been considered for the same prize on numerous occasions, but has never won. Some would argue that an acclaimed author like Rushdie, whose work sparked a religious and political debate about Islam, would be more apt to win the Nobel Prize in Literature than a musician.
Many others, including fans of Dylan's music, are disappointed by the Nobel Prize in Literature selection. Pitchfork's  Matthew Schnipper, a self-proclaimed admirer of Dylan's work, thinks that the selection committee passed up an opportunity to elevate the reputation and success of a lesser known, but possibly more deserving, writer. Schnipper especially takes issue in awarding a monetary prize to an already wealthy artist, saying  "along with all the holy prestige, recipients of the Nobel Prize in Literature are granted a near-million-dollar windfall. Not having an intimate understanding of Dylan's finances… it seems like a safe bet to say he doesn't need the money."
Schnipper's reasoning mirrors opinions written years before Dylan was awarded the prize. In 2013, Zach Schonfeld from The Atlantic expressed his disappointment in talks of Dylan's nomination and pointed out that the Nobel committee usually focuses on recognizing lesser known writers from all around the world. Another concern surrounding Dylan's prize is an ongoing lack of female Nobel winners.  
Kelsey McKinney does not blame Dylan for this problem, but believes his recent win does exacerbate the issue. This year, no women were awarded a Nobel prize in any category. McKinney concludes "that the Nobel Prize committee continues to remain ignorant or intentionally ignore the work of women, says more about who gets to win these awards than Bob Dylan's prize ever will."
Dylan's Nobel Prize for Literature may have already been announced, but his award opens up an ongoing debate about how the Nobel committee should select their winners. Maybe the committee should share clear guidelines for their literature category, and there seems to be some discrepancies about eligibility. Underrepresented writers and groups have expressed feelings of exclusion, so the committee may need to make an effort to select a diverse group of winners each year.