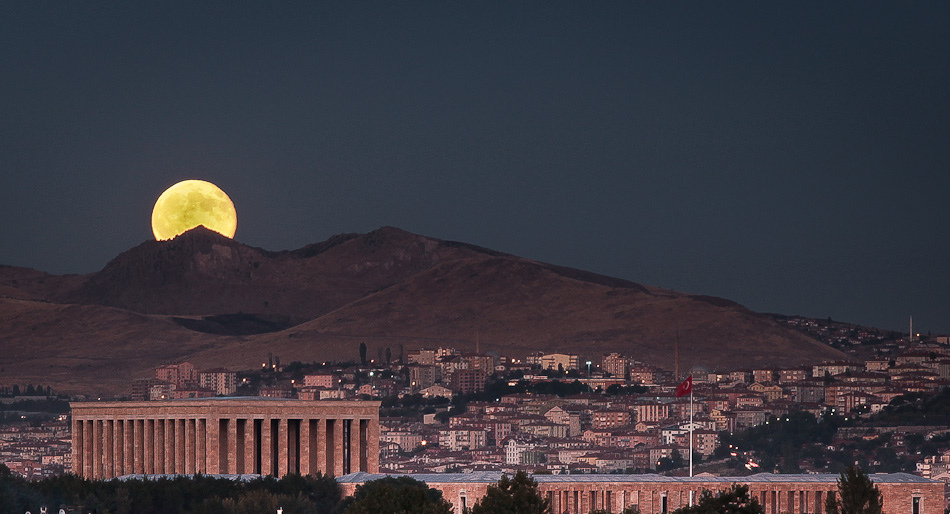 A car bomb exploded in the Turkish capital of Ankara on March 13, leaving at least 37 people dead. This is not the first attack of this nature on Ankara; the attack was the third bombing on the capital since October, each of which left many people dead. Despite the bloody attacks, however, there has been no international outpouring of support in the way that France experienced in November after the attacks on Paris or Brussels did this past week after the March 22 bombings. No Facebook profile picture filters appeared in support, no hashtags emerged like #PrayforParis, no extensive media coverage in the United States – no "je suis" moment, as Liz Cookman calls it in her op-ed in The Guardian. James Taylor declares in a viral Facebook post: "You were Charlie, you were Paris. Will you be Ankara?"
Why is it that the Turkish capital does not receive the same attention as the French or Belgian capital? Certainly the nature of the attacks were different than Paris – car bombs and suicide bombers instead of gunmen – but it was still a terrorist attack on a European capital. The Brussels attacks were also bombings yet received a higher level of media attention, so the nature of the attack is not the distinguishing feature. The March 13 bombing has been called the Turkish equivalent to a bomb going off in Piccadilly Circus in London.  Taylor writes in his Facebook post that perhaps it is because people do not regard Ankara as different from a Middle Eastern city that is in a war zone. Due to the country's proximity to Syria, it is frequently regarded as a violent Middle Eastern country. However, there is no war waging within Turkey, although violence has increased since the state's ceasefire with the Kurdistan Worker's Party came to an end. There are no tanks rolling down the streets of Ankara in response, though – just an increased police presence. 
Turkey's Muslim population and conservative values, despite being a Western ally aiming to join the European Union, make some people skeptical of the country and hesitant to regard it as truly Western. Although Ankara is widely considered a European capital and seeks to align with the West, it does not receive the same level of support from the West since it is on the border between Europe and Asia. Some of this is European and Western ignorance; Cookman provides an anecdote in which her friends asked her if they used chairs in Ankara and if she would be permitted to walk alone down a street. With this ignorant thought process embedded in the Western psyche, media coverage would be sparse as reporters regard it as just another Middle Eastern attack instead of a European attack. The Easter bombings in Lahore, Pakistan received more media attention than the Ankara attacks, but also fell victim to this mentality as just another terrorist attack in terror-prone countries that does not warrant the same media coverage.
Ankara and Lahore have not gotten a "je suis" moment, and until the attitude towards Turkey, Pakistan, and Muslim countries in general changes, it appears it will not. Is it unethical to not address Ankara or Lahore in the same way as Paris or Brussels? To me, it seems problematic; terrorist attacks in Ankara are just as tragic as terrorist attacks in Paris or Brussels. In fact, covering terrorist attacks more extensively depending on the number of lives lost rather than the location would even serve to bridge divides, showing that citizens of predominantly Muslim countries are no different than "Western" citizens.  James Taylor put it best in his follow-up post on Facebook: "We are Paris, we are Ankara, we are Syria, we are Ivory Coast…but above all, we are Human."