Indiana's New Abortion Law: An Ethical, Medical, or Legal Concern?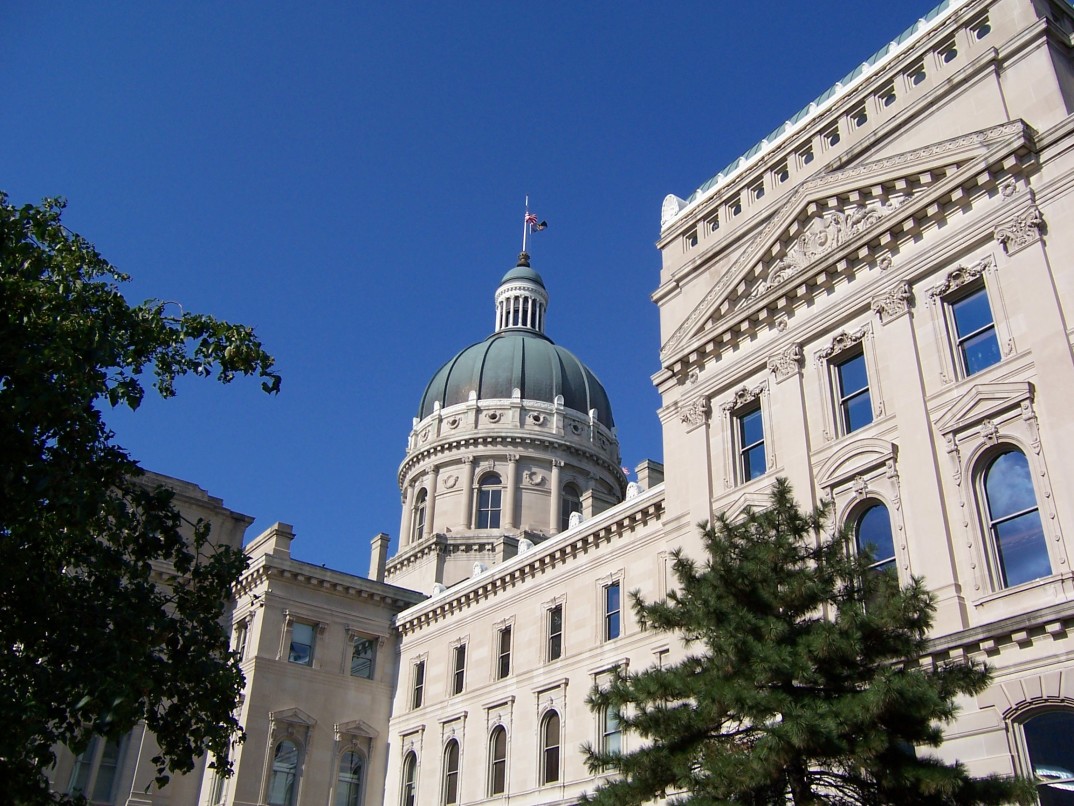 Republican Gov. Mike Pence signed a new bill that "[p]rohibits a person from performing an abortion if the person knows that the pregnant woman is seeking the abortion solely because of: (1) the race, color, national origin, ancestry, or sex of the fetus; or (2) a diagnosis or potential diagnosis of the fetus having Down syndrome or any other disability." After discovering through genetic testing that their unborn child may have a "disability," women will be unable to receive an abortion legally. Pence referred to the law as "a comprehensive pro-life measure that affirms the value of all human life."
According to ABC News, Dr. Brian Skotko, a pediatric geneticist at Children's Hospital Boston, determined that "an estimated 92 percent of all women who receive a prenatal diagnosis of Down syndrome choose to terminate their pregnancies." This law directly acknowledges the protection of unborn children with Down syndrome from being aborted, who otherwise would have been delivered. The National Down Syndrome Society claims that the "life expectancy for people with Down syndrome has increased dramatically in recent decades – from 25 in 1983 to 60 today." This life expectancy has increased drastically within people's lifetimes. Though this law attempts to protect unborn children with Down syndrome, would discouraging the mother's trust and open communication with her doctor contribute to Down syndrome's stigmas and a lack of informed options?
Katherine McHugh, an obstetrician and gynecologist in Indianapolis, argues that Pence's decision was made "not by science or research, but by politics," an accusation with strong evidence. Pence's "perfect scores from Indiana Right to Life for his record of opposing abortion" gained him favor in the pro-life community, which helped to secure his 2012 election to governor. Pence maintains the IRL's support: "'By signing the dignity for the unborn bill, Gov. Pence has again signified his commitment to protecting life,' Mike Fichter, president of IRL, said in a statement,'We are pleased that our state values life no matter an individual's potential disability, gender or race.'" Facing a challenging re-election campaign, Pence surely hopes that the IRL's support will help him to defeat Democrat John Gregg for a second time, come this November.
The law "includes an exception only for termination of babies who would die within three months of being born." The legality of a woman's abortion will depend on the intention of the woman, her reasons for aborting her child, her knowledge of whether the child will likely have "Down syndrome or any other disability," and the hypothetical time of the unborn baby's possible death. Intention, knowledge, and prediction are all subjective. Unless the women undergo a lie detector test, which is still subject to false results, doctors and the justice system will be unable to determine a woman's reasons for abortion.
McHugh scoffs at the three month exception, "as if three months is enough time to justify forcing women to take on the risks of carrying a pregnancy to term and delivering a baby, only to watch it die." In her hands-on experience with abortions and their reasons, effects, and challenges, McHugh has had to deliver devastating news about abnormal pregnancies as well as being open and honest about the families' options, one of which is abortion. With this new law, McHugh claims that "Indiana's state government is intruding on the doctor-patient relationship at one of its most vulnerable, sensitive times."
Effective doctor/patient relationships revolve around disclosure, trust, and honesty. This law encourages a woman seeking an abortion to lie about her reasons out of fear that she will be denied or refused medical guidance—perhaps medical guidance that would have swayed her to keep the child after hearing about the specifics of her child's potential disabilities. McHugh argues that "there is no room for legislators in the exam room, and there is no space for politics in medical decisions." According to the Chicago Tribute, other critics agrees that "the measure would require pregnant women to endure complicated pregnancies that pose a danger to their health and would lead women to not speak candidly with their doctors."
What does "any other disability" include? Should women receive financial assistance if they are unable to afford caring for the child's special needs? How could you determine whether a mother is aborting her child based on its sex? Or race? Is this law a sincere attempt to value all life despite differences? Or is it a sly political move to ensure reelection? Does it truly consider the value of all life, including the mother's?