Convicted Officials and State Pensions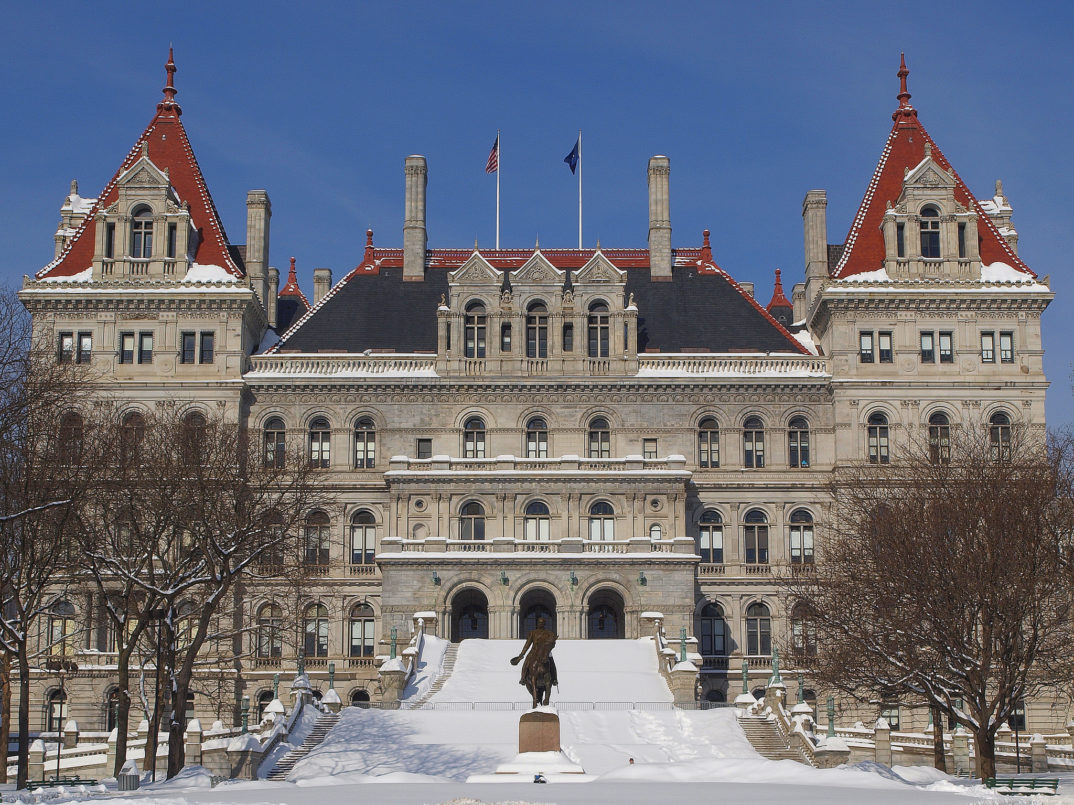 In the state of New York, former public officials who have been convicted of misconduct in office can still apply for their pensions. This is due to part of the state constitution in which a public official cannot be removed from the pension system once they are a part of it. As detailed in an op-ed in the New York Times, many legislators and people have questioned whether allowing prisoners to claim their pension is ethical.
Both former both Assembly speaker Sheldon Silver and the former Senate majority leader Dean Skelos have applied for their pensions since being convicted of several federal charges of corruption. This is entirely legal in New York, and could equal millions of dollars in payouts. Not only does this money come from taxes, and therefore redirects tax money to felons rather than into the state to help the people, in also shows that even those proved corrupt can still receive benefits. Public trust can be harmed by still providing money to convicted officials. Is it really ethical to spend taxpayer money on former elected officials who failed their constituents by being corrupt? Many believe that is not ethical, and have proposed an amendment to make it difficult for former officials convicted of corruption to collect state pensions.
Critics of this legislation believe that refusing to allow former officials to collect pensions will harm their families more than the convicted official, and it is unethical to harm the families any further. Some unions fear that this amendment could lead to more pension restrictions further down the road. Others are concerned that the law will be used unfairly against lower-level employees. Supporters of the constitutional amendment say that these concerns are unfounded as it will be written into the law that it will only target officials convicted of crimes relating to misconduct of their office; additionally, they claim that mitigating circumstances will be taken into account by a judge when determining if the former official and their family should receive anything.
Is it ethical for former officials who have been convicted of corruption to receive pensions? Would any circumstances make it alright for former corrupt officials to receive their pensions?  Many states have passed laws stating that convicted former officials cannot receive pensions benefits, and New York could be next if the amendment is passed by two successive legislatures.