Frederick Douglass Prize Winner will be the 2015-2016 Schaenen Scholar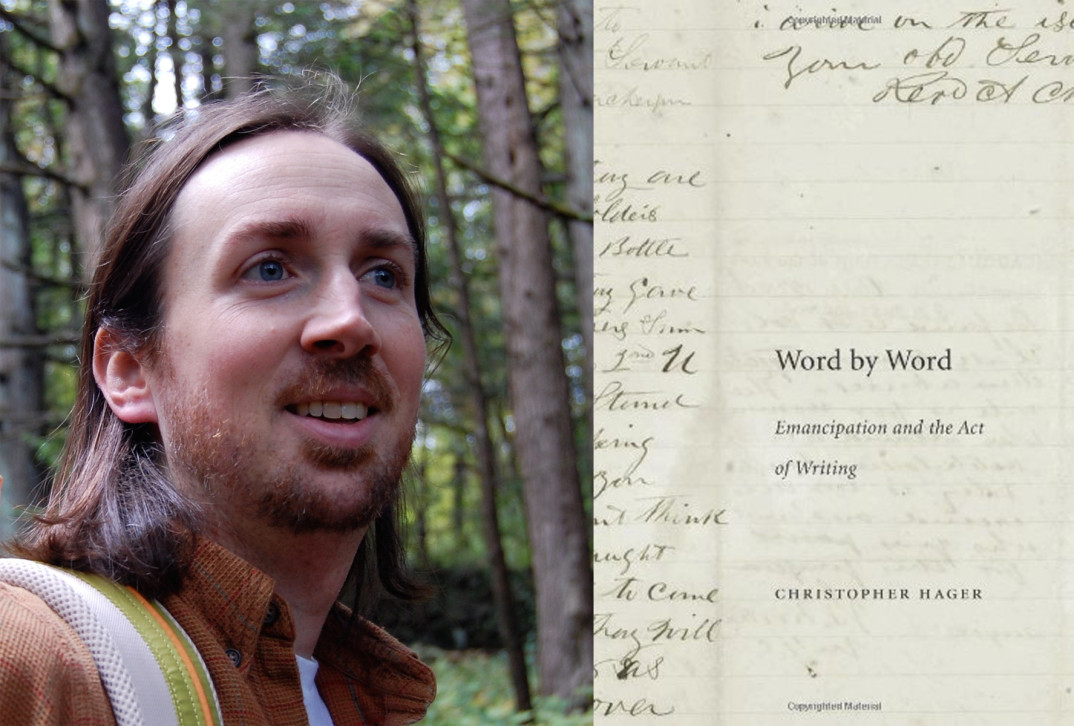 The Janet Prindle Institute for Ethics is proud to announce that Christopher Hager will be the 2015-2016 Nancy Schaenen Endowed Visiting Scholar of Ethics.
Dr. Hager received his bachelor's degree from Stanford University and his Ph.D. from Northwestern University. Currently he is Associate Professor of English at Trinity College in Hartford, Connecticut, where he teaches courses in American literature and cultural history and, for the past three years, has co-directed the Center for Teaching and Learning. He is the author of Word by Word: Emancipation and the Act of Writing (Harvard Univ. Press, 2013), a study of the writing practices of enslaved and recently emancipated African Americans, which won the Frederick Douglass Prize and was a finalist for the Lincoln Prize. Professor Hager's research has been supported by fellowships and grants from the National Endowment for the Humanities, the American Council of Learned Societies, and the American Philosophical Society, among others.
A scholar of nineteenth-century American literature and history with expertise in slavery and the Civil War, Hager researches the lives and writings of marginally literate people. At the Prindle Institute, he will be considering the ethical problems of historical knowledge, of understanding the past predominantly through the eyes of highly literate people. In addition to teaching in the English department and collaborating with members of the Prindle community, he will be researching the history of illiteracy in the U.S. and working on a book manuscript, "I Remain Yours: Common Lives in Civil War Letters."
In the fall semester he will teach a course on American Writers (ENG 238). The class will survey American Literature, but as the Schaenen Scholar, Hager will construct the survey in a way that has a focus on moral questions. Students will be encouraged to consider ways that particular ethical problems get addressed by a "constellation of texts over a period of time".
Hager says, "My working plan is to focus the course on the classic tension between individualist and collectivist impulses in American democracy — to each his own, or e pluribus unum? —  and on the migration of ethical concern between individualist ("conscience") and collective ("reform") frameworks."
"I'm thrilled to have Hager joining the team here at Prindle," said Prindle Director, Andrew Cullison. "His work sheds interesting light on history and literature, but it also speaks to ethical issues related to marginalization and shame in contemporary society. His work also highlights that constructing narratives about the past can have a very serious moral dimension, particularly when you make decisions about which voices to include and which to ignore. It's going to be great having him around to help facilitate discussions on these topics."