#ThanksMichelleObama: Ethics and School Lunches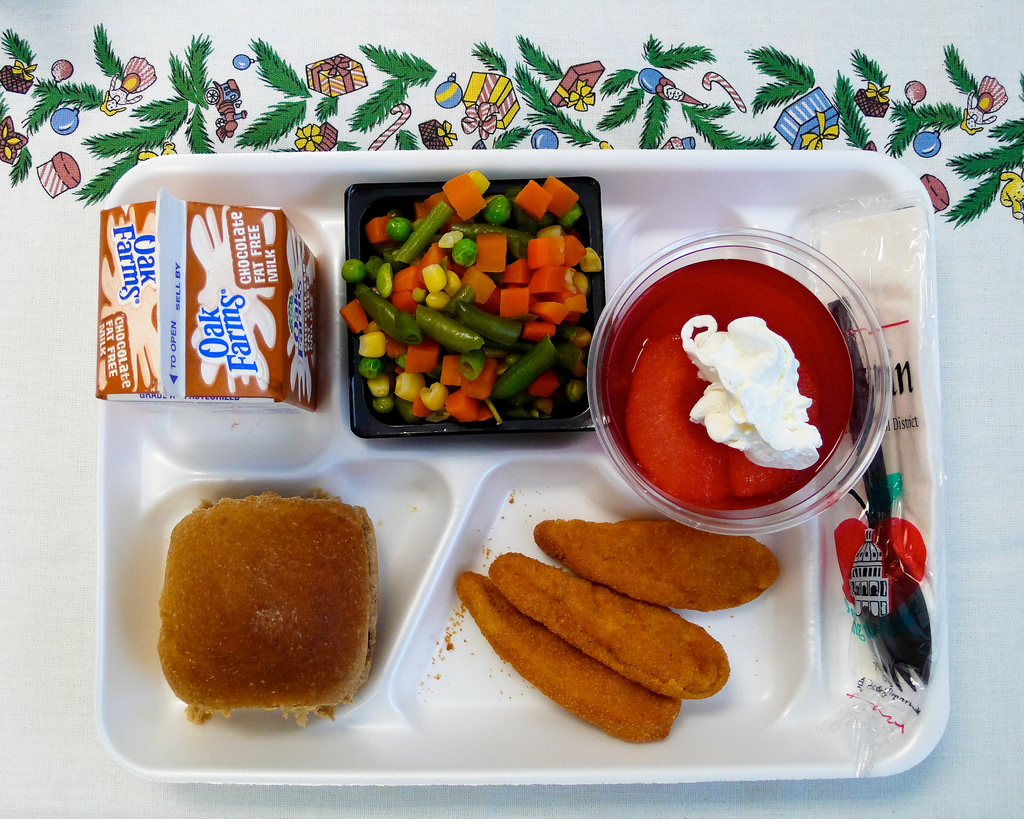 School lunches have never been popular. Culturally, school lunches are something often complained about by students for being bland and unappetizing, and by parents as being unhealthy and processed. Michelle Obama's attempt to make school lunches healthier through her "Let's Move" campaign has left some students angry, expressing their annoyance with pictures of their school lunches on Twitter, with the hashtag #ThanksMichelleObama.
While giving healthier lunches to students instead of high-calorie and high-fat foods is certainly a good thing, the students' lunches certainly appear revolting or too small. One high schooler tweeted a picture of a patty on a bun and a small serving of applesauce as her lunch; another tweeted a picture of an apple and a scoop of uncertain mush. But since many high schools have a closed-campus policy, students have to either purchase the school's provided lunch or bring their own from home. Michelle Obama's initiative to make school lunches more nutritious doesn't create these piles of mush, however. It is the school districts who decide what is served in school cafeterias – therefore, directing anger at Michelle Obama is misplaced, as pointed out by some on Twitter.
Is it ethical to set strict nutrition requirements when it results in inedible school lunches, leaving children without food at all if they refuse to eat it? Is it ethical for students to blame Michelle Obama? Should the school districts be the ones deciding on these less-than-enticing school lunches when funding is an incentive? Should high schools offer open campuses so that students can get their own lunches?