Exploring moral philosophy one ethics video at a time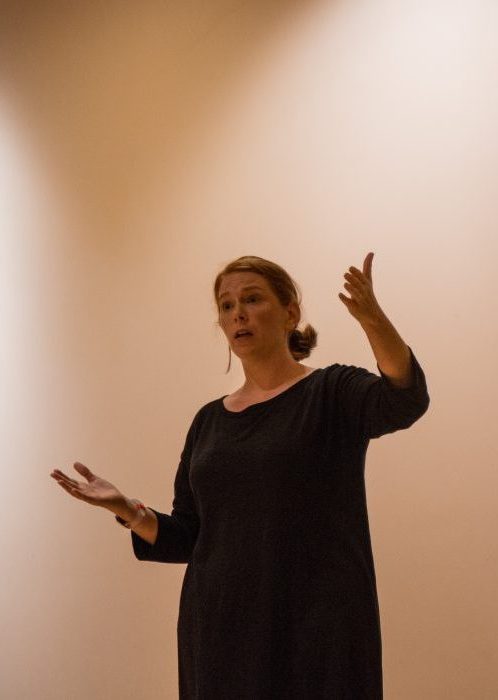 Diana Heney on the good life
Young Philosophers Lecture Series 2017
In this series, four early-career philosophers explore everything from the ethics of worrying about nuclear war to what makes a good life. Watch lectures and conversations with philosophers Diana Heney (Fordham University), Kenneth Boyd (University of Toronto), Christian Tarsney (University of Groningen) and Matthew Duncan (Rhode Island College).
From awesome beards to answering big questions, four early-career philosophers share what they love about philosophy…and the parts of their discipline that bug them the most.
Diana Heney
Diana Heney likes thinking about the big questions about life. In her talk, "Birth, Death and the Inbetween" Diana grapples with one such big question: "What does a good life look like?"
Kenneth Boyd
Kenneth Boyd wants to help us understand the difficulties inherent in most moral disagreements. In his talk, "How Can I Convince You That You Should Care About Other People," Kenneth argues that part of the difficulty with moral disagreements is that while other types of disagreements can be resolved by sharing and acquiring knowledge, moral disagreements require that we share and acquire understanding.
Christian Tarsney
Christian Tarsney wants us to think more carefully about the big, unlikely risks we all face. In his 2017 Young Philosophers Lecture Series talk, "The Ethics of Low-Probability Risks," Christian argues that ordinary morality is dangerously neglectful of low-probability risks.
Matthew Duncan
You know all sorts of things. Some of your knowledge is easy to characterize. But there are some kinds of knowledge that are harder to talk about. In his talk, "How We Know Things," Matthew Duncan explores some alternative ways to understand some of our most perplexing, and yet valuable, knowledge.
Catch the whole playlist on YouTube