Teach an Ethics Reading Course
Take a deep dive into ethics, one book at a time
Ethics Reading Courses allow faculty members and their students to read and discuss a single work that enhances their understanding of the field of ethics or a particular ethical issue. The courses are a quarter credit, allowing students to weave ethics into their curricular goals throughout their time at DePauw. The quarter-credit courses also allow faculty members to pilot modules that might fit into the courses they regularly teach at DePauw or form the foundation of an entirely new course.
Teaching a Prindle Ethics Reading Course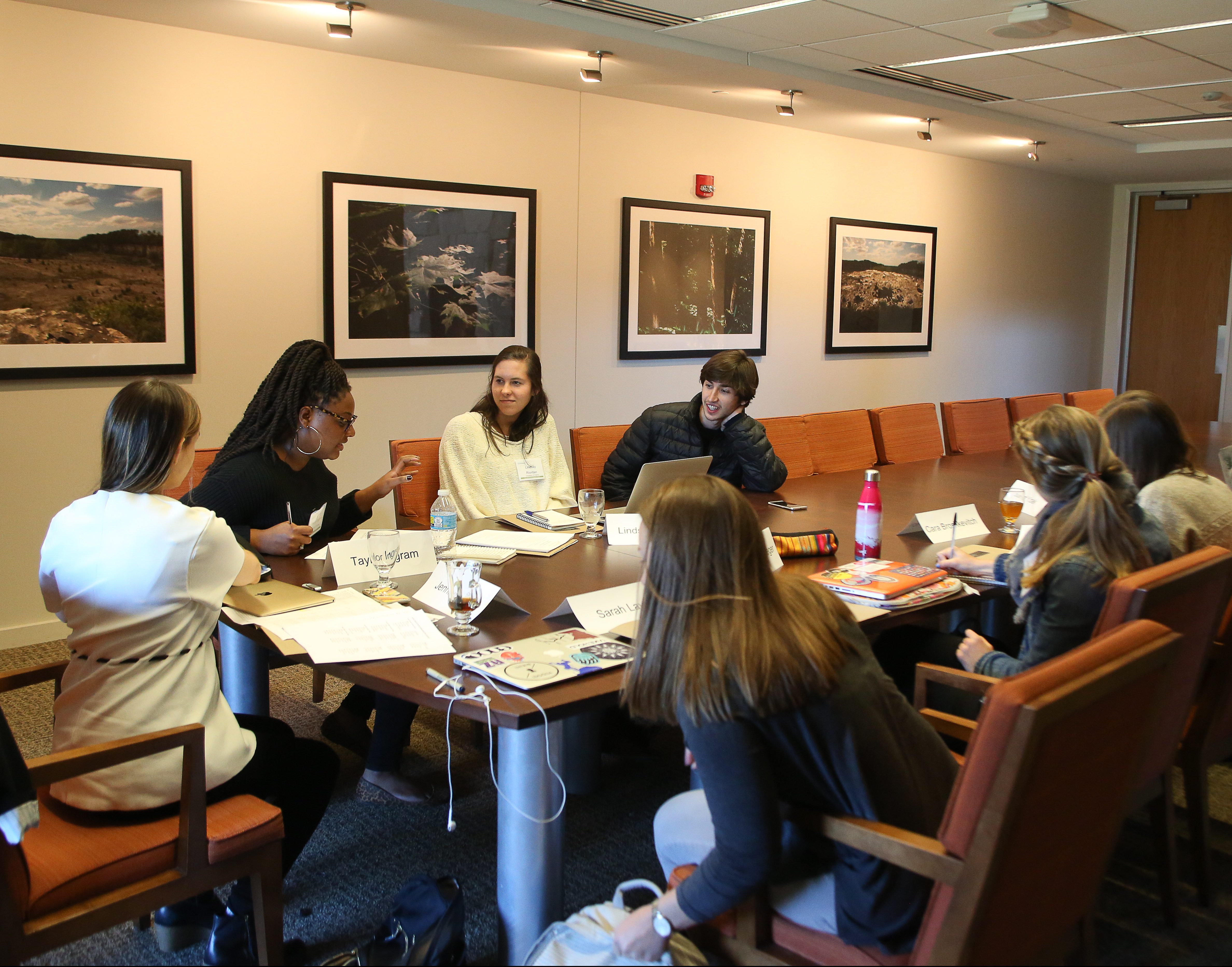 Exploring ethics one book at a time
Applications for proposals to teach a quarter-credit Prindle Ethics Reading Course (UNIV291) in Fall 2019 closed on February 8. Faculty will be notified of decisions on February 13. Contact Prindle's administrative assistant Lana Hall (lanahall@depauw.edu) with any questions about Ethics Reading Course coordination.
Course Information
Spring 2019 and Fall 2018 Prindle Ethics Reading Courses listed here.
The ideal course is a reading and discussion group that revolves around a single book or text.
The required coursework should be reasonable given that the course is a quarter credit, but should have enough rigor to warrant receiving a grade (e.g. some written assignments or other projects).
Courses will be capped at 10 students each.
Class meetings can take place either on campus or at Prindle. (Transportation to and from the Prindle Institute will be arranged by Prindle.)
Each course should meet for approximately 90 minutes per week for a total of 8 weeks. Courses will meet in the first eight weeks of the semester.

Courses meet from 7:00 p.m. – 8:30 p.m.

Courses will be listed under the University Studies course – UNIV 291: Prindle Selected Topics in Ethics
Compensation
$700 for the development of the course over the Winter or Summer Term + $1,000 course overload stipend during the semester in which the course is taught. Faculty members may elect to receive non-monetary compensation (e.g. a corresponding teaching underload) in lieu of a stipend.